The Moscow government has been included in the Guinness Book of World Records for a video projection onto the building housing Russia's Defense Ministry, city news agency Moskva reported Sunday, citing the head of the capital's inter-regional relations and tourism department, Vladimir Chernikov.
The world record breaking video projection measured 19,099 square meters, state-run RIA Novosti news agency said Monday, citing a press release by the co-organizers of the light show, LBL group.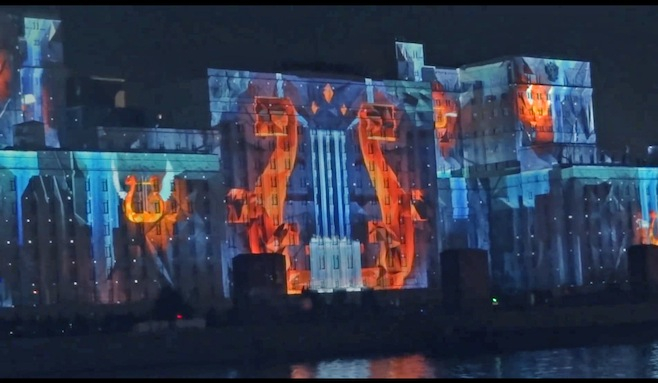 Vladimir Filonov /MT

The show — part of the city-wide "Circle of Light" festival — had a running time of one hour and used a whopping 140 video projectors and 650 light fixtures, the report said.
The Circle of Light Festival celebrated its fifth anniversary this year, running from Sept. 26 to Oct. 4.