Vladimir Putin calendars might be sold out in Britain, but fret not — Russian bookstores, souvenir shops and newspaper kiosks still have plenty in stock. 
So many, in fact, that deciding how to begin the year — or startle your relatives with an "original" gift from Russia — can be a fretful challenge. They're all the same and yet so different!
Let's be honest. There's no way of beating the New Year's classic: A Putin calendar. This year, the 65-year-old president gives the months of the year an additional twist. There's Putin on a horse in January, Putin holding a puppy in June. And August stands for Putin with a pistol.
Looking for something less generic? For the connoisseurs, there is Putin on a fishing trip — the highlight of 2017 — or Putin and the Year of the Dog. You can also simply go for "The entire year with the Russian president."
Take a break from Putin with traditional Russian sights like the Kremlin — you know, that place where Putin hangs out?

Just released last week, this calendar with Orthodox priests and motorcycles is a new contender for the top prize. Sorry, Putin.
A pocket-size Putin watching out for birds ... or fighter jets.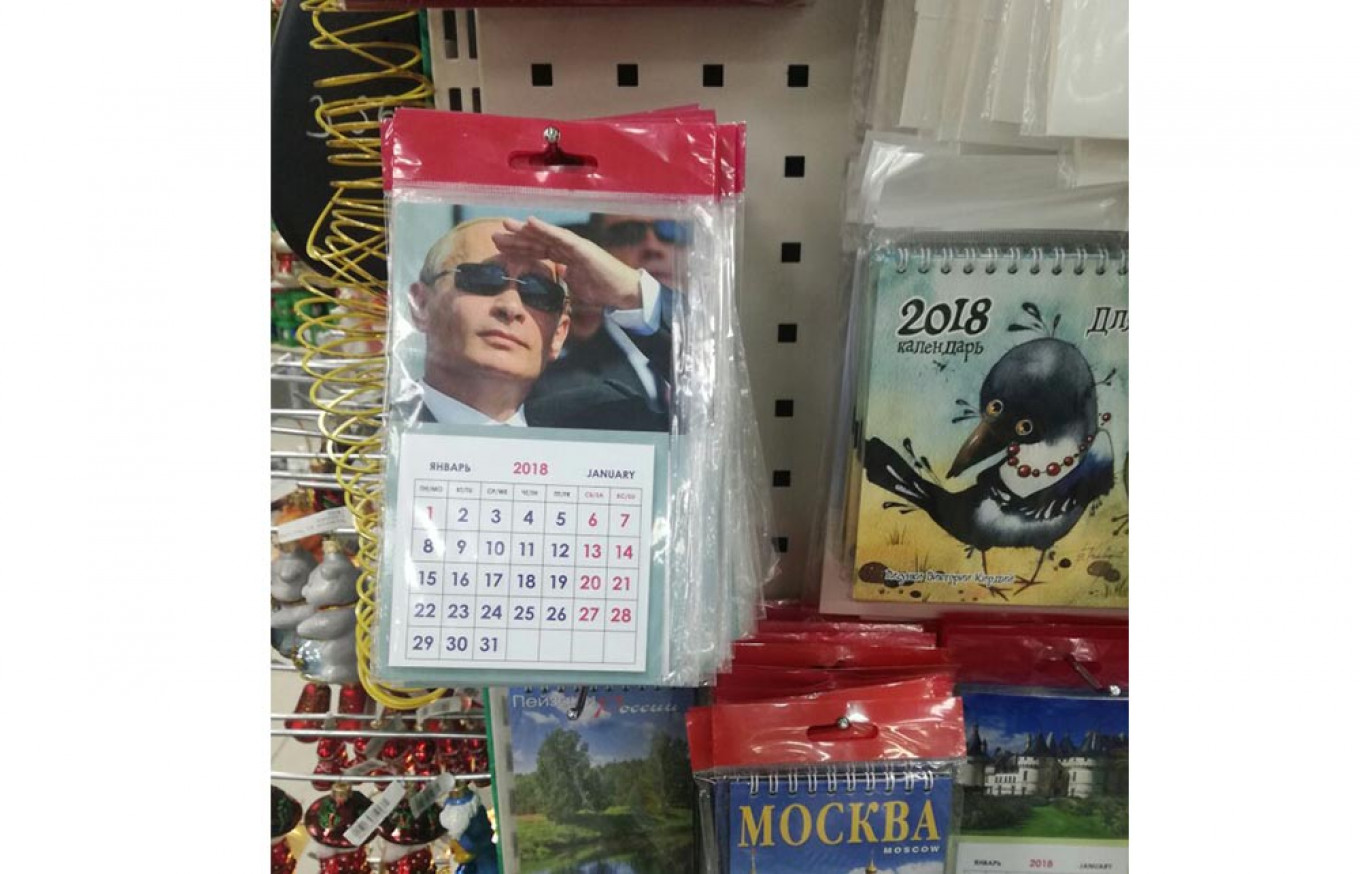 Looking to work less, relax more in 2018? Let Putin show you the way.

Here's another Russian ruler to look over your home or office.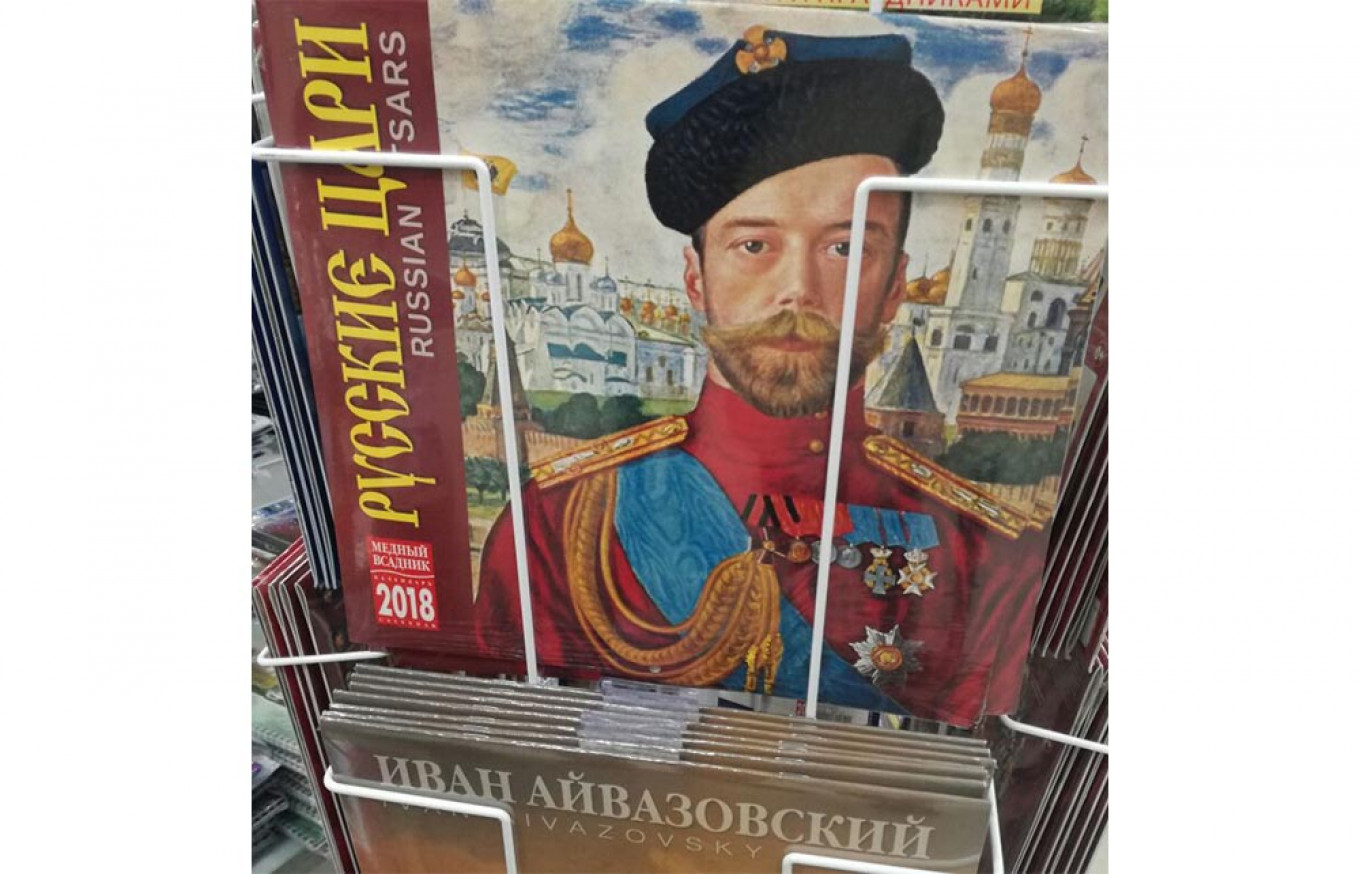 Cats, the Guards of St. Petersburg. Or: How to turn something cute into something intimidating. 
It's Matrix Putin, casually strolling ahead of an army of what can only be described as well-dressed zombies.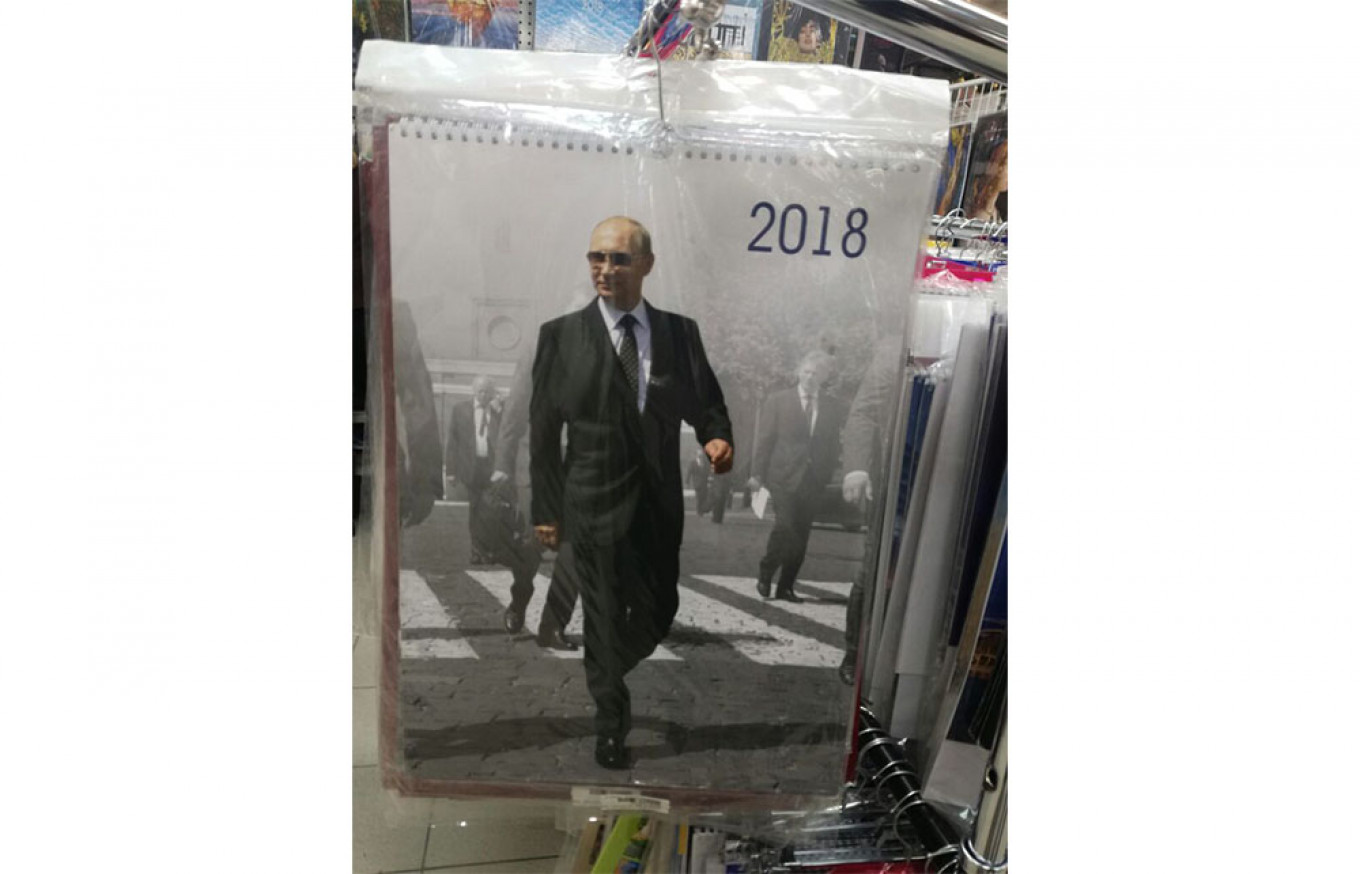 Can't decide? Go for the 2-in-1 combination of the Year of the Dog and the upcoming World Cup. Even Putin can't beat that one!
Happy New Year!