The longtime head of Moscow's Pushkin State Museum of Fine Arts has been replaced by a former policewoman and one-time member of a pro-Kremlin youth movement.
"Marina Loshak voluntarily resigned from her post as director of the Pushkin State Museum of Fine Arts, which she had held since 2013, on March 20," Russia's Culture Ministry was quoted as saying by Interfax.
Loshak is replaced by Yelizaveta Likhacheva, who has headed Moscow's Shchusev Museum of Architecture for the past six years.
Interfax describes Likhacheva as a museum worker, art critic, and art historian.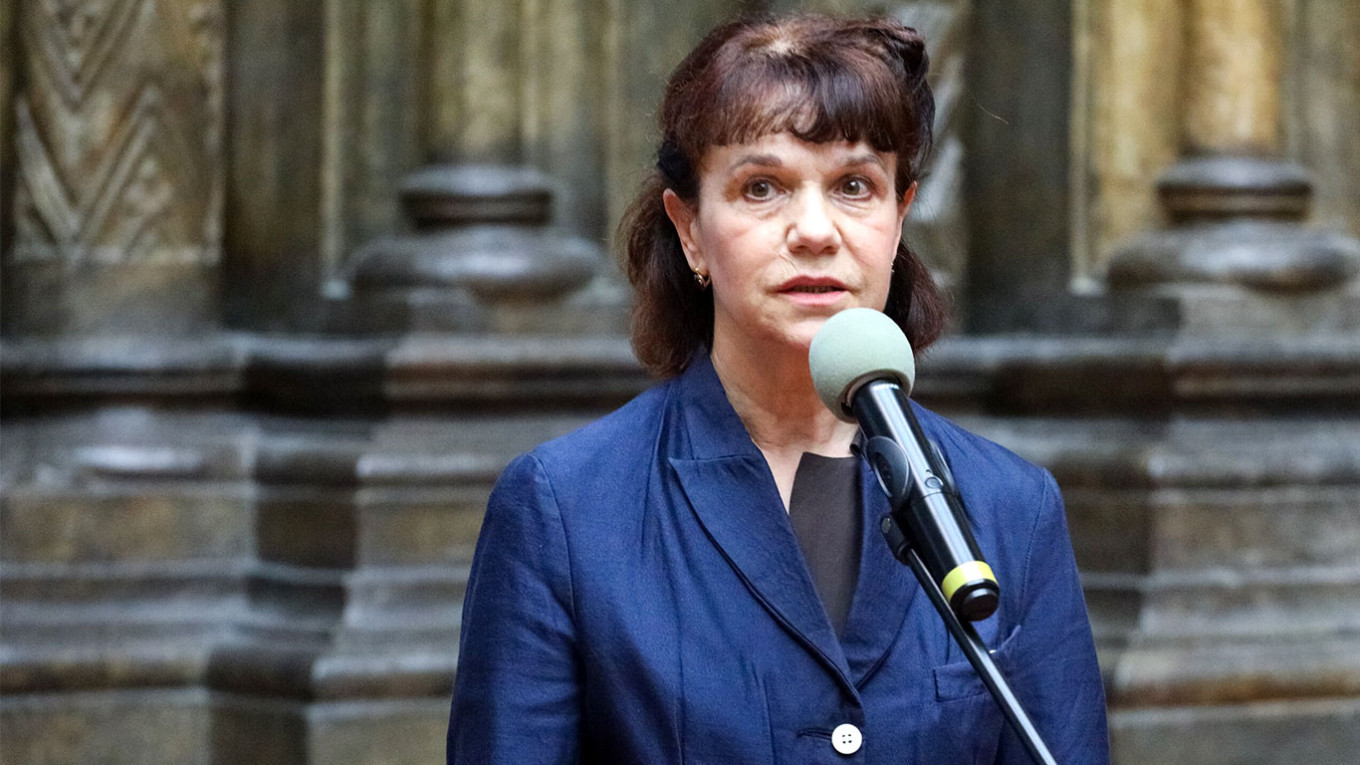 But the independent investigative news site Agentstvo reported on Tuesday that Likhacheva was on the payroll of a pro-Kremlin youth movement called Walking Together in the early 2000s.
After her appointment to the Museum of Architecture, Likhacheva mentioned working for Russia's Interior Ministry in the mid-2000s in an interview, Agentstvo added.
The outlet noted that staff members at the Museum of Architecture had opposed Likhacheva's appointment in 2017 and questioned her qualifications.
Loshak's removal comes a month after the replacement of another longtime gallery director with a figure linked to Russia's security agencies.
Yelena Pronicheva, the daughter of a former Federal Security Service (FSB) deputy head, was named the new director of the State Tretyakov Gallery in early February after Zelfira Tregulova stepped down.