The Venice Film Festival has always favored Russian cinema. The films of directors Andrei Konchalovsky and Alexander Sokurov were given awards here, and it's where Andrei Tarkovsky began his international career.
So the absence of Russian filmmakers at the festival this year was noticeable.
But their absence probably was not due to a boycott of Russian culture, although the festival did decide not to invite filmmakers that received Russian state support. Festival director Alberto Barbera said that simply there were no worthy candidates among the independent projects sent for consideration this year.
Relationships from hell
But the event was not without Russian participation. The Horizons Extra program included a new film by Kazakh director Adilkhan Yerzhanov called "Goliath" about crime wars in a fictitious village. This is a joint production of two Kazakh and one Russian film company, and it stars the Russian actors Dmitry Chebotarev ("Mayor Grom") and Aleksandra Revenko ("Russian Affairs," "Petrov's Flu" and "Leto").
The Cinema Classics program screened the late Soviet film "Brother" directed by Alexei Barabanov. And the main competition included the film "A Couple'" by Oscar winner Frederick Wiseman about the relationship between the writer Leo Tolstoy and his wife Sofia in something of a free adaptation of the couple's diaries and notebooks.
Wiseman told The Moscow Times that his main goal was "to learn about subjects that personally interest me," and he was very interested in the story of a wife of a famous man who has her own extraordinary achievements but virtually does not exist. Wiseman wanted "to understand why Tolstoy, who had such a great knowledge of human nature and people and created the most complex and iconic female characters in world literature, did not apply his knowledge to his own life."
Asked how he feels about showing his film in the current situation, the 92-old-director answered: "I don't know what Tolstoy has to do with the war in Ukraine. I think even raising questions about boycotting any culture is stupid. I don't like any labels and I never choose any subject that has anything to do with ideology. I hate ideologies and propaganda, which I consider simple-minded and dangerous."
However, even though he was honored when he received an invitation to a film festival in St. Petersburg, he didn't accept. "I would have been happy to show my film in St. Petersburg, but not in times like these. I believe that the war in Ukraine was a huge mistake. And I don't want to be associated with the idea of supporting the Russian regime."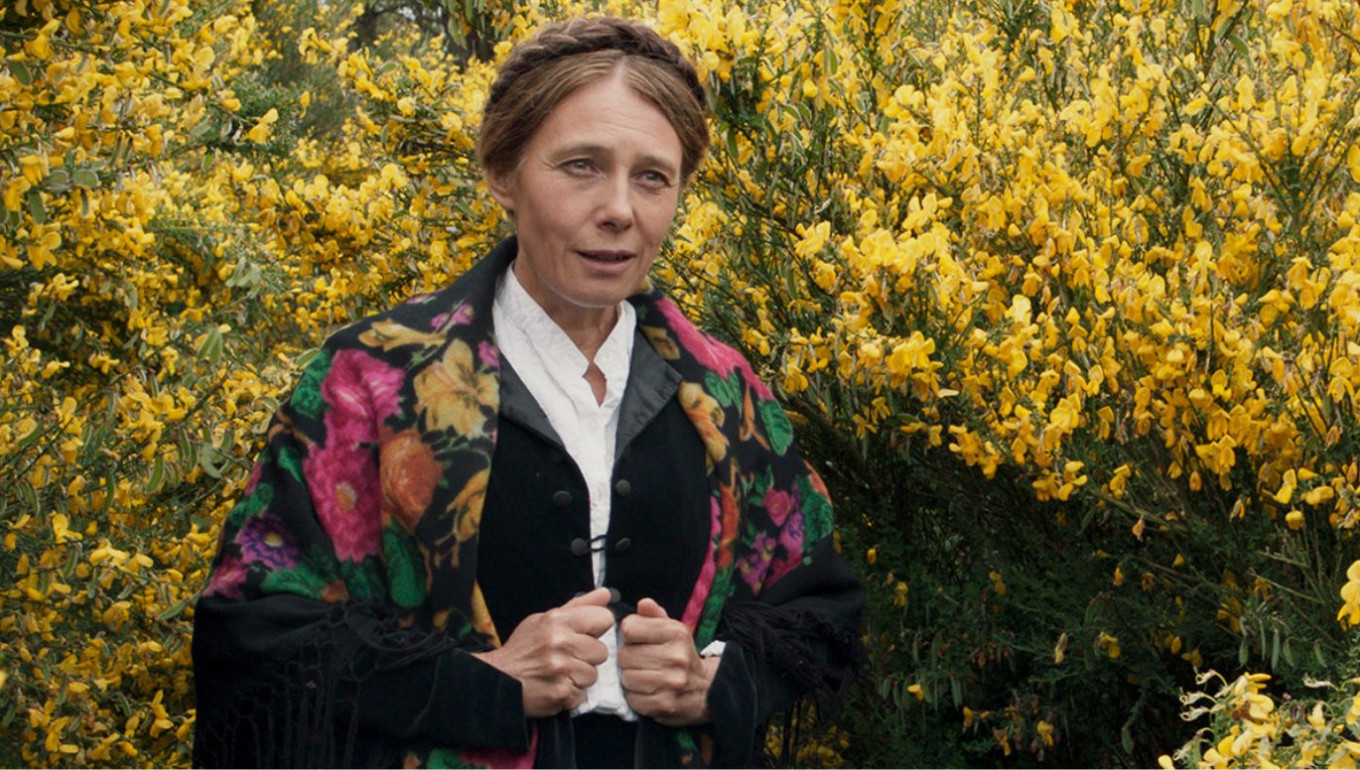 Korean "troublemaker" Kim Ki-duk spent the last years of his life in Russia and in the post-Soviet space. He left South Korea after accusations of ill-treatment by one of the actresses in his film "Pieta," for which he received a Venetian Golden Lion. In 2019, Kim headed the jury of the Moscow International Film Festival; after that he lived in Moscow, Kazakhstan and Estonia. "Call of the God" is the last film of the director, who died in 2020 of complications from Covid at the age of 59. Premiered in Venice out of competition, it was shot in the Russian language with Kyrgyz actors. The story focuses on a couple in love, whose relationship turns from loving to obsessive and then fatal. The film addresses signature themes in the director's oeuvre such as sexual manipulation, violence, spiritual torment and the eternal beauty of nature.
History lessons
Another notable project was the documentary "The Kyiv Trial" directed by Sergei Loznitsa. It is the horrifying chronicle of the trial on Ukrainian commandants and German officers who commanded mass executions in occupied Soviet Ukraine during WWII. "When I started working on the project in the spring of 2021, I could not have even imagined in my worst dream that Ukraine would again turn into a battlefield and that innocent civilians would again be subjected to brutal violence," Loznitsa said at a press conference in Venice.
Nuclear power was the subject of two films shown at the festival by American directors – "A Compassionate Spy" by Steve James about an American who gave military secrets to the Soviets, and "Nuclear" by Oliver Stone about the peaceful uses of atomic energy.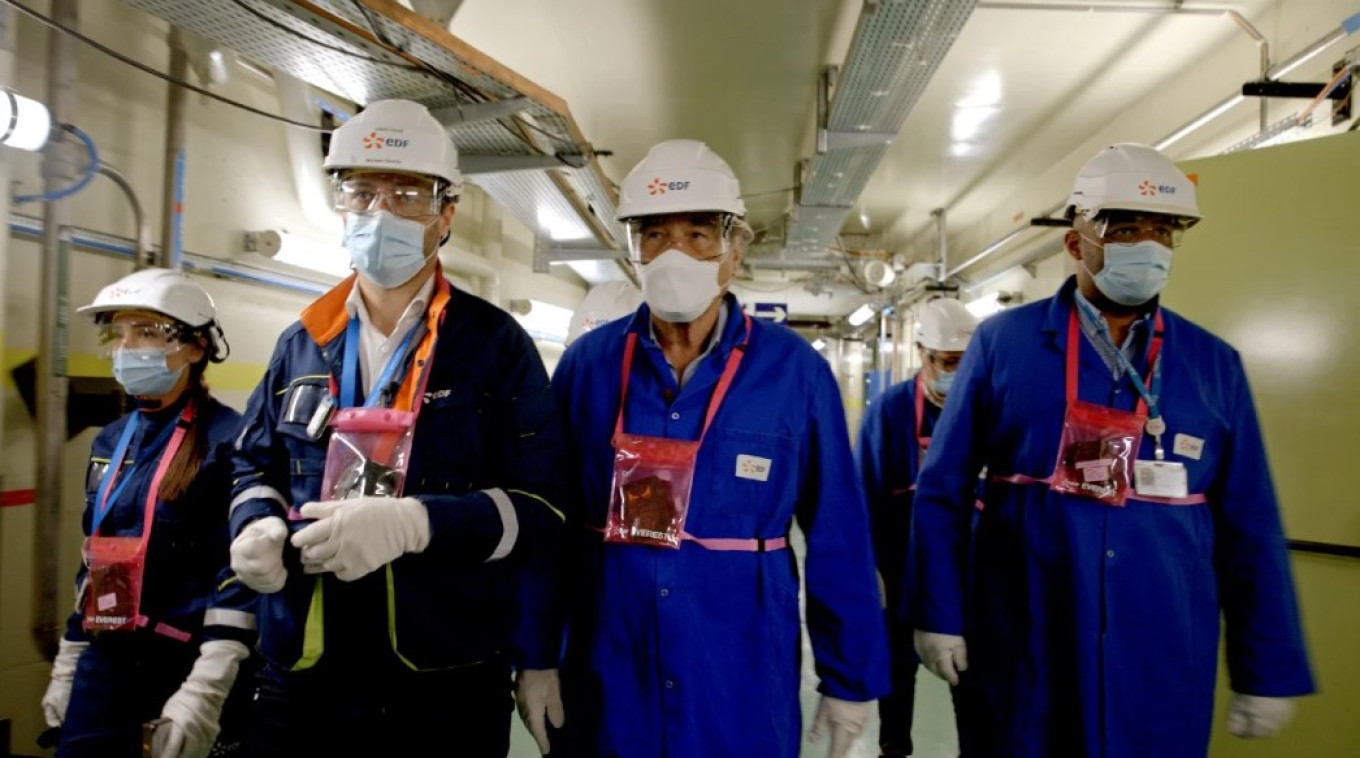 "Many people are strongly opposed to nuclear energy," Stone told The Moscow Times, "which is a consequence of an ideology that emerged in the 1970s and 1980s… [for them] any amount of radiation leak is like a virus that instantly multiplies and takes over the world." He reminded viewers that more people die every year in wars or from cancer related to "firing coal, an alternative to nuclear energy." "And climate change will be the deadliest catastrophe ever," he said.
When the film was presented in Venice, it was met with skepticism. Some American and German publications accused Stone of "advertising nuclear energy."
Stone was unperturbed.
"The end of the Cold War was a wonderful moment in history, but the war in Ukraine is a huge failure not only for Europe, but for the whole world. It takes us away from the huge disaster in the history of mankind – climate change."
Stone wanted the title "Nuclear" to raise awareness of the difference between nuclear power and nuclear bombs. "Fear is based on ignorance," he said. "That's why in the introduction to my film, I chose to quote the pioneer of radioactivity – Marie Curie, who once said that in life there is nothing to fear, only to understand."