The Parade
This year the celebration of the 73th anniversary of the victory in the Great Patriotic War (1941-1945) is bigger and should be more impressive than last year's. There will be 12,500 men and women in the armed services marching, riding, and saluting; 120 military vehicles and weapons; and 73 airplanes and helicopters zipping over the tree line and down Tverskaya Ulitsa to Red Square. The best place to watch? To be honest, if you haven't been invited to watch on Red Square, the best view is on your big television screen at home. If you want to see it in person, the tanks, trucks, vehicles and military men and women set off on the route around 6 a.m. on Ulitsa Noviye Mnevniki. They will turn onto Zvenigorodnoye Shosse, then follow Krasnaya Presnya to the Ring Road; turn left until Tverskaya, and then head down the city's main street to enter Red Square right on time at 10 a.m.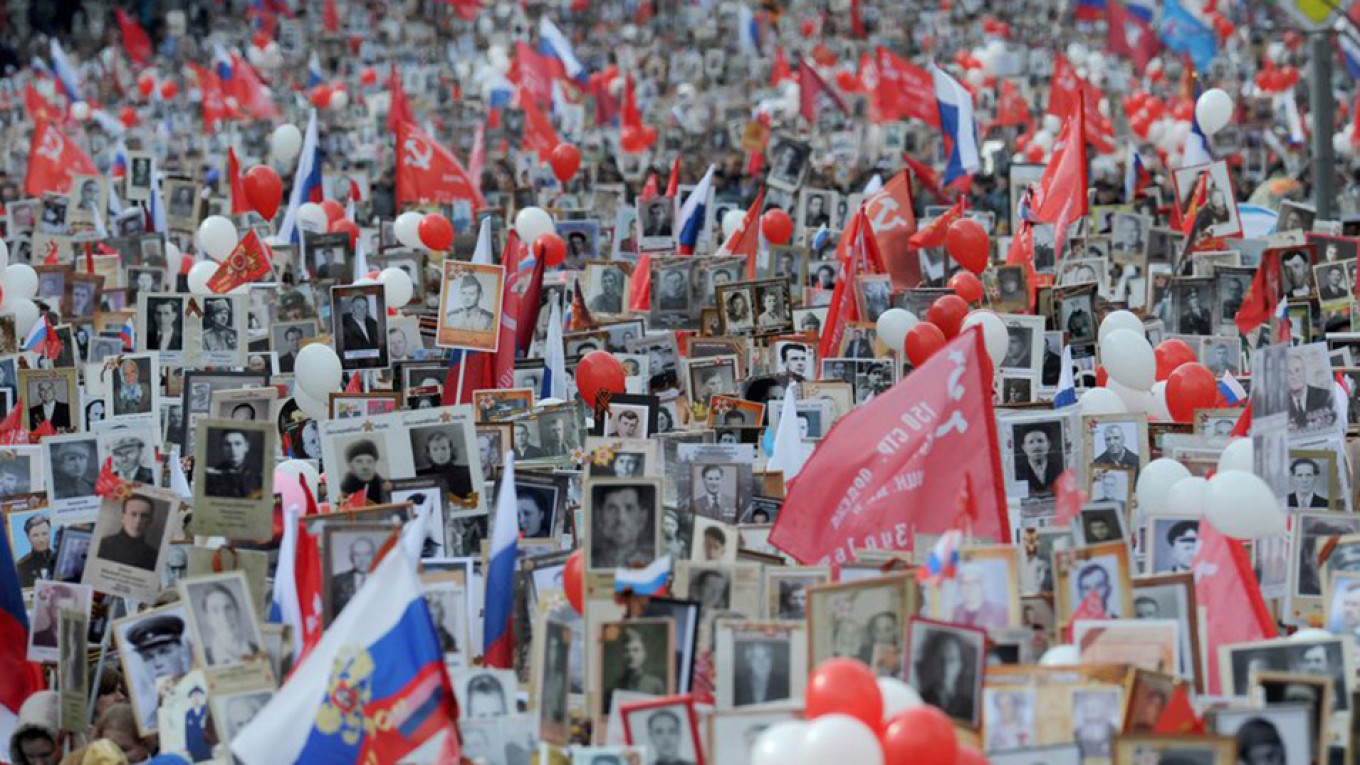 Immortal Regiment
What was originally the rather modest idea of one man, the son of a veteran in Tyumen, has now become a huge, nationwide movement. The idea was simple and touching: people would walk with portraits of their relatives who died in the war as a way of remembering not just the victory and generals, but the soldiers, medics, resistance fighters and civilians who lost their lives. That was the first march in 2007.
For this march Moscow expects up to 700,000 people. Join in with signs and portraits at the Dinamo metro station at noon. The procession will slowly move down Leningradsky Prospekt and Tverskaya Ulitsa, with marchers allowed to join in only if there is space. The marchers are expected to walk across Red Square around 3 p.m. and then disperse on the far side of the Moscow River. 
This year the parade will be particularly special. In connection with the Gleb Fetisov film "Sobibor," starring and directed by Konstantin Khabensky, among the marchers will be descendants of the men who escaped from the Sobibor concentration camp in Poland. Natalya Ladychenko, granddaughter of the Russian officer Alexander Pechersky, who organized the only successful uprising in the Nazi concentration camp, will march along with other children and grandchildren of the survivors, who have flown in from Israel and other countries.  Bring your handkerchiefs! 
For more information see the site.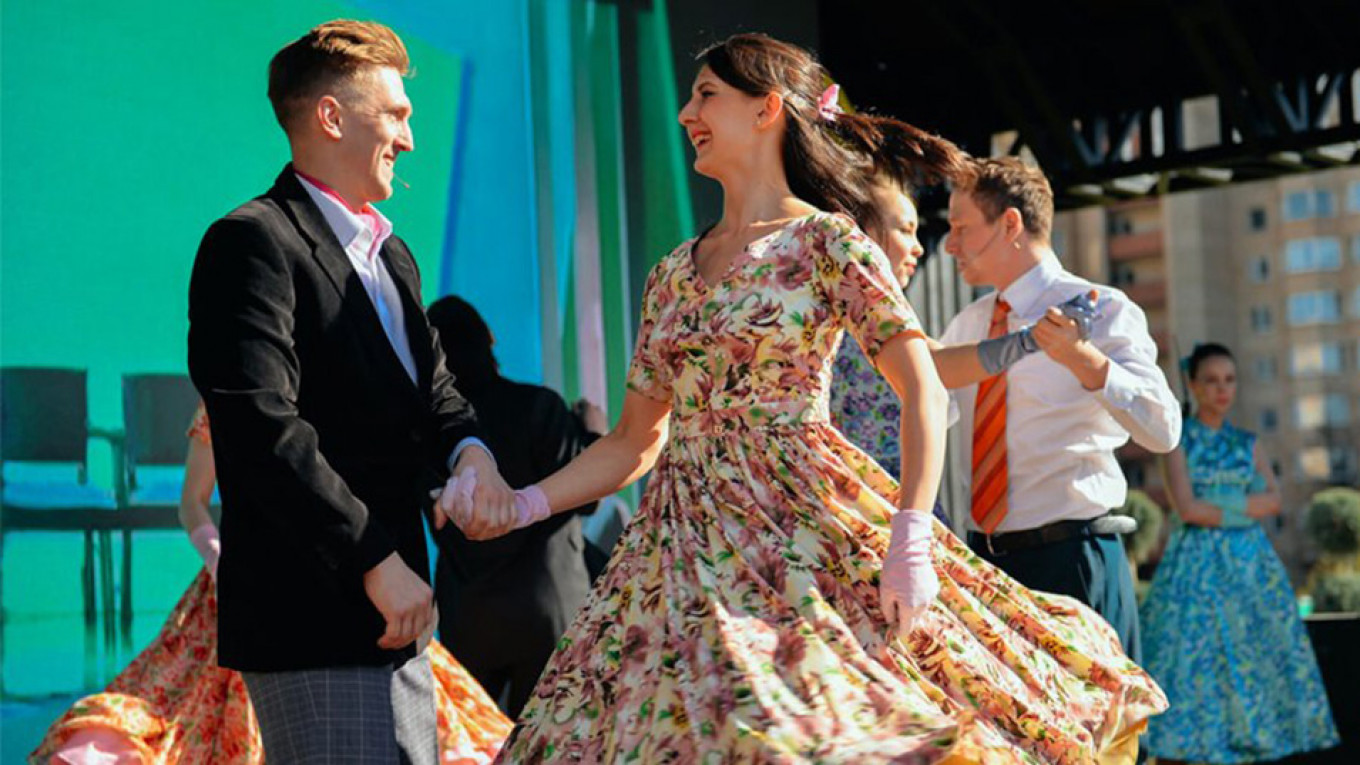 Parks, Train Stations, Squares
With over 300 events going on in the city on Victory Day, Moscow will be awash with retro cars, costumes, songs, and dancing. The main city parks will welcome veterans and revelers. Gorky Park, one of the places veterans traditionally gather on May 9, will host an all-day event "Letters From the Front." The park in front of the Bolshoi Theater is another traditional meeting place; bring some flowers for the last veterans who will be there and enjoy the all-day concerts. Hermitage Park will have lots of dancing. Izmailovo and VDNKH will have many programs for adults and children, but to meet veterans and learn more about the war, go to Sokolniki, which will host a small procession of veterans at noon, and Park Pobedy, which will be filled with events, music, and activities. 
This year train stations will be outdoor concert halls: Belorussky, Rizhsky and Kazansky train stations will have concerts and other events from noon until the evening fireworks display.
The city center will be essentially one grand event site. In particular, looks for songs, plays and other events — with lots for kids — on Kamergersky Pereulok. If you want to try food from a field kitchen, go to Ploshchad Revolyutsia from noon until 7 p.m. for buckwheat groats and… buckwheat groats. The department store TsUM and the Arbat are good places to visit if you have kids who need entertaining — there will be all kinds of hands-on activities, classes, contests, and games. And Triumfalnaya Ploshchad — by the monument to poet Vladimir Mayakovsky on Tverskaya Ulitsa — will be the film site of the TV show "Military Secret" for REN-TV from noon until evening, with a schedule full of music, dancing, contests, and games, and a concert at 5 p.m.
For more information in Russian, see the city site.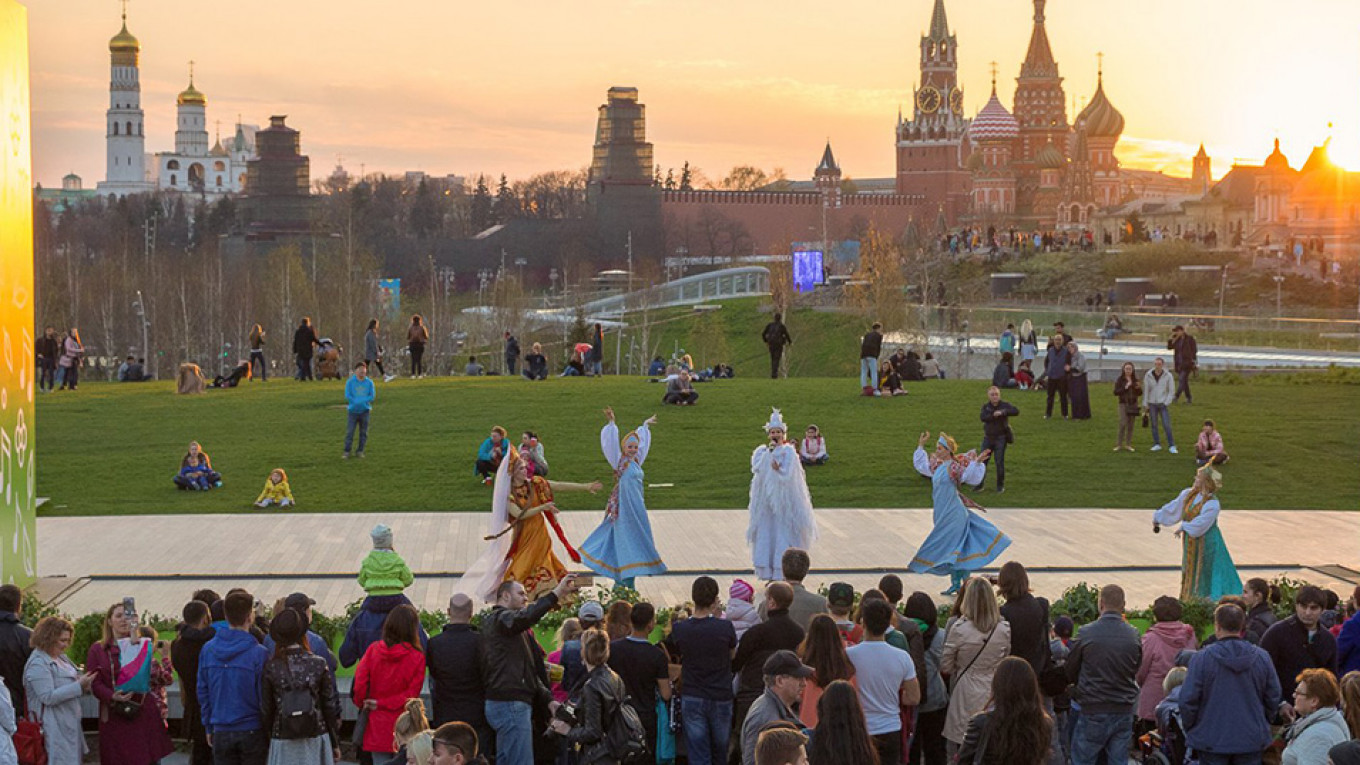 A Cappella
If you haven't already been enjoying the spring A Cappella festival around town, head over to Tverskaya Ploshchad (around the monument to Yury Dolgoruky across from the Mayor's Office on Tverskaya Ulitsa) on May 8 and 9 from 2 to 8 p.m. and hear groups from all over the world singing, be-bopping, crooning, and dancing to the music they create. The festival ends on Victory Day in Park Zaryadye, when the Russian Philharmonic orchestra, 90 actors and musicians, including A Cappella groups, will perform in a concert called "Dedication." This is a musical version of a play by Heiner Muller called "Volokolamskoye Shosse." It begins at 8 p.m. and is free — but get there early for a viewing spot.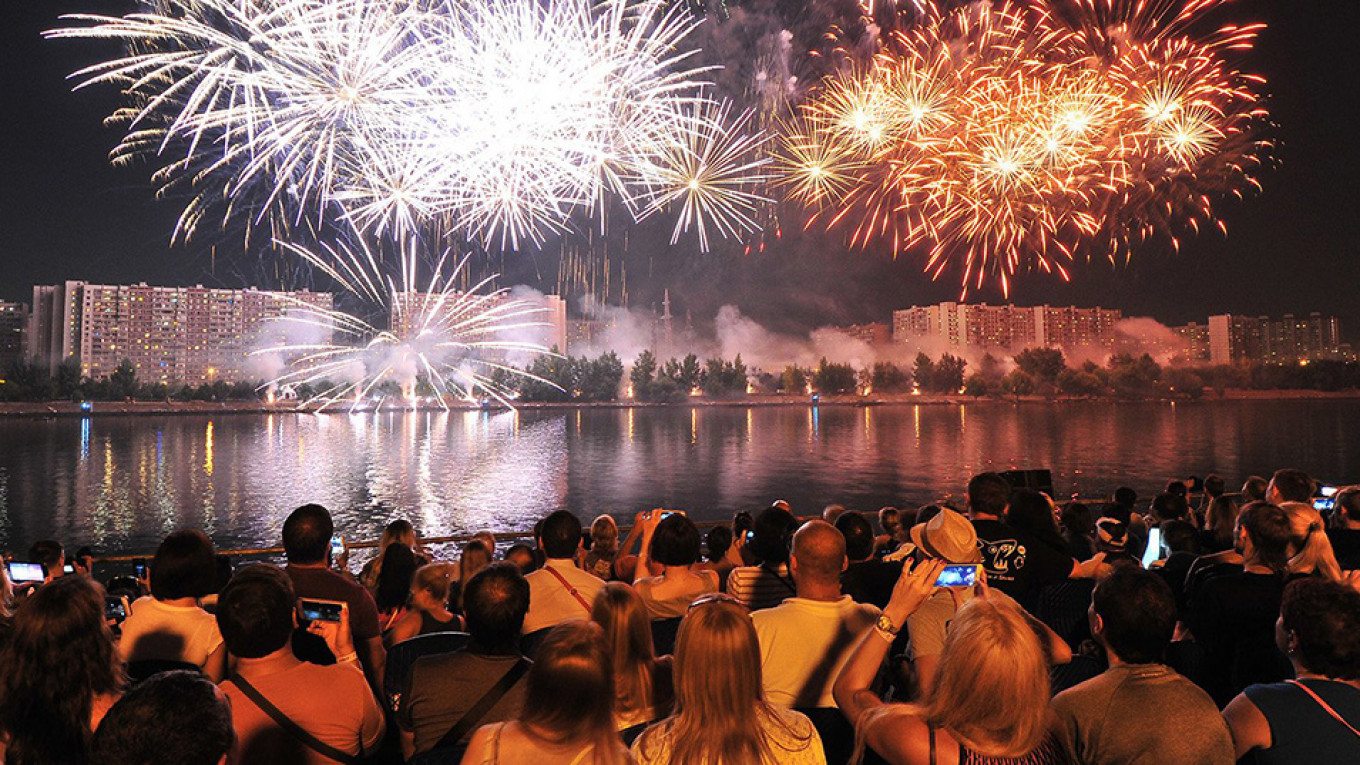 Fireworks
The evening ends with a traditional show of fireworks, set off at 10 p.m. in 15 parks around the city. If you love a good display, get to one of the venues early. Park Pobedy, Gorky Park, and VDNKh are the most popular spots. But you can check here (in Russian) for more sites and viewing spots.