One of two moose roaming the streets of Moscow late last week has been rescued after nearly drowning in a pond, several local media outlets reported.
The first moose was spotted venturing into a mall in a northeastern suburb of Moscow on Friday, according to the Komsomolskaya Pravda tabloid. A witness was cited as saying "[the moose] walked for a while and then laid down on the asphalt."
"He was more than likely looking for food," the Podmoskovye Segodnya outlet quoted another witness as saying.
A nearby park ranger told Komsomolskaya Pravda that the moose was eventually led back into a national park.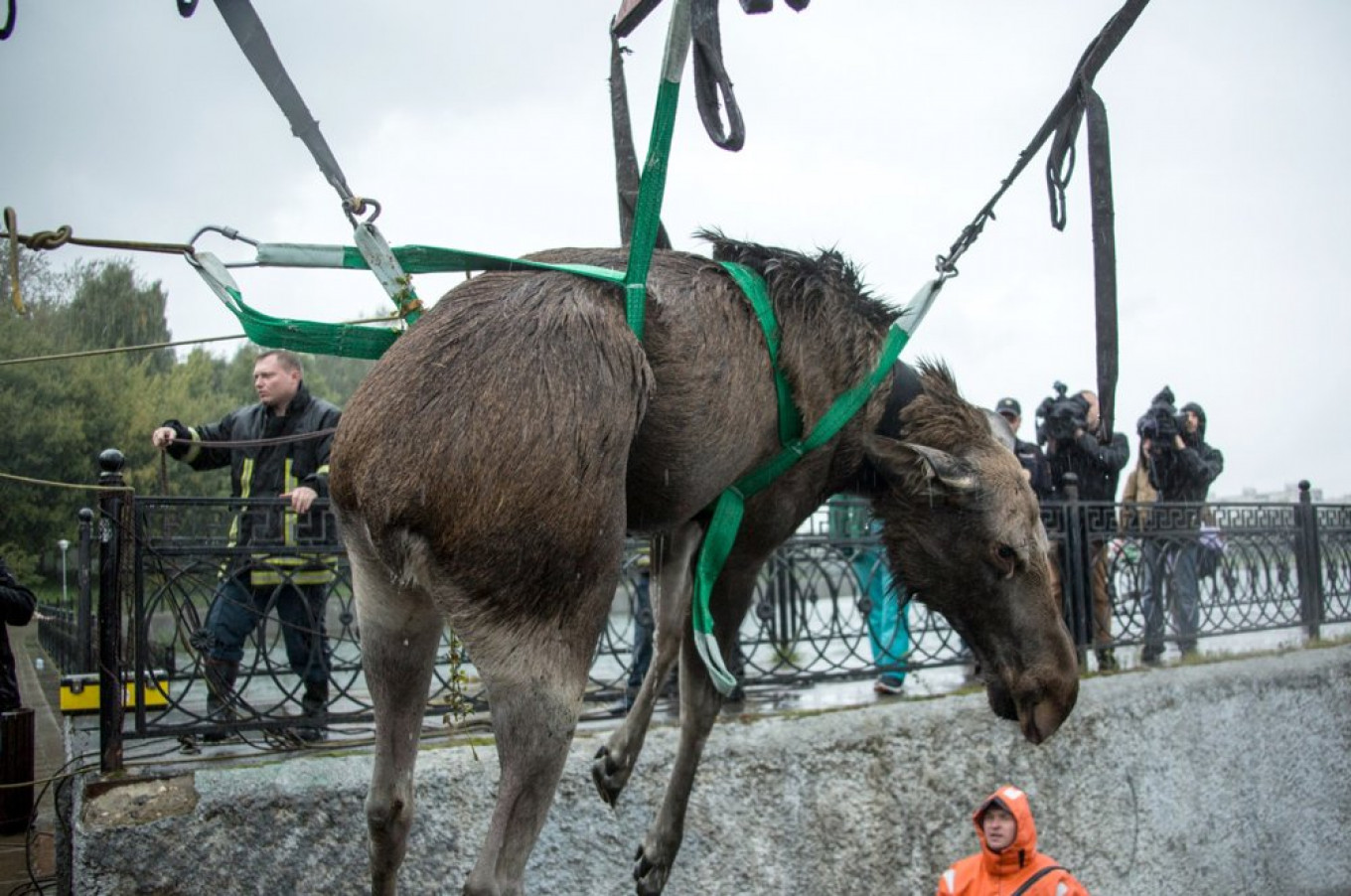 Later on Friday, a second moose was spotted blocking traffic near the Vykhino metro station. Social media users shared footage of the antlered animal walking alongside police cars.

After breaking from police captivity, the moose was spotted swimming in a nearby pond, the state-run RIA Novosti news agency said.
Rescuers brought the moose ashore by pressing it between two inflatable boats, RIA cited an unnamed civil defense department official as saying.
It was reportedly retrieved from the Bolshoi Grafsky pond in south-east Moscow with a crane and climbing equipment, local media reported.
The tranquilized moose was expected to make a recovery at the Losiny Ostrov national park, according to Komsomolskaya Pravda.