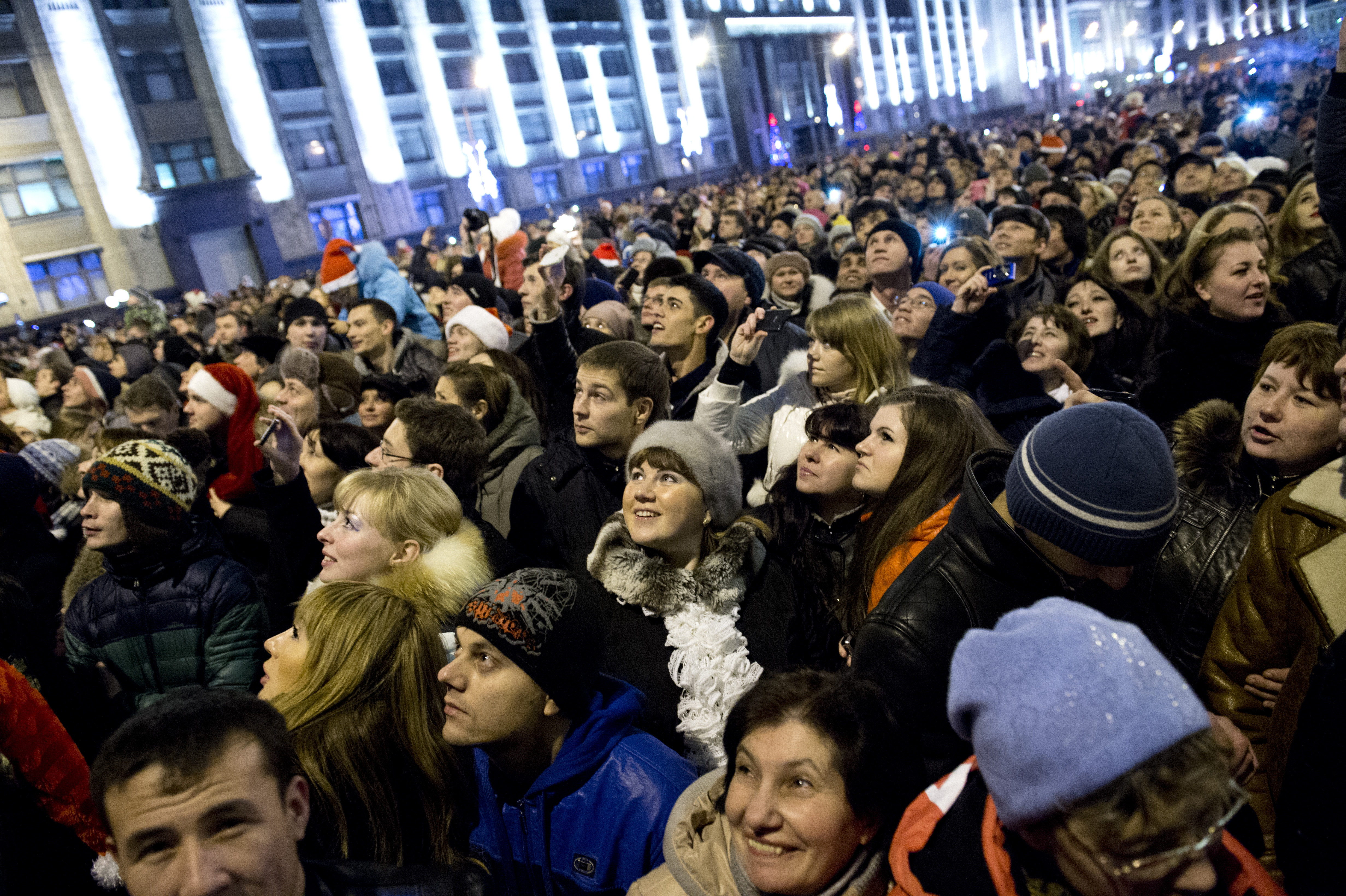 Pascal Dumont / For MT
About 50,000 people celebrated New Year's Eve in the streets of downtown Moscow, while some 5,000 law enforcement officers were on duty, the Interior Ministry said Thursday.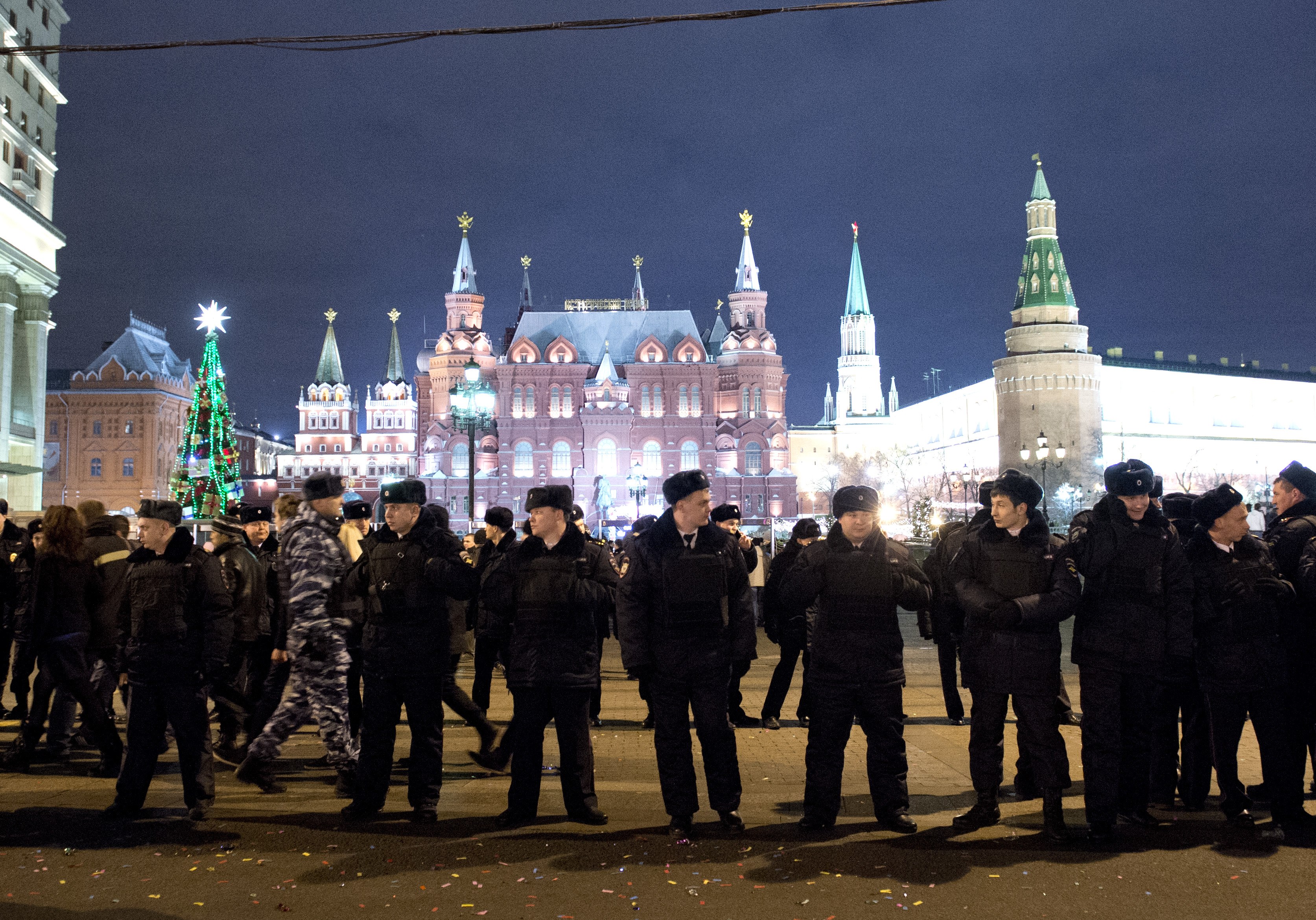 Pascal Dumont / For MT
The number of revelers was much lower than the previous year's 90,000. Police did not say whether the lower turnout was in any way connected to the twin bombings in Volgograd which took place earlier in the week.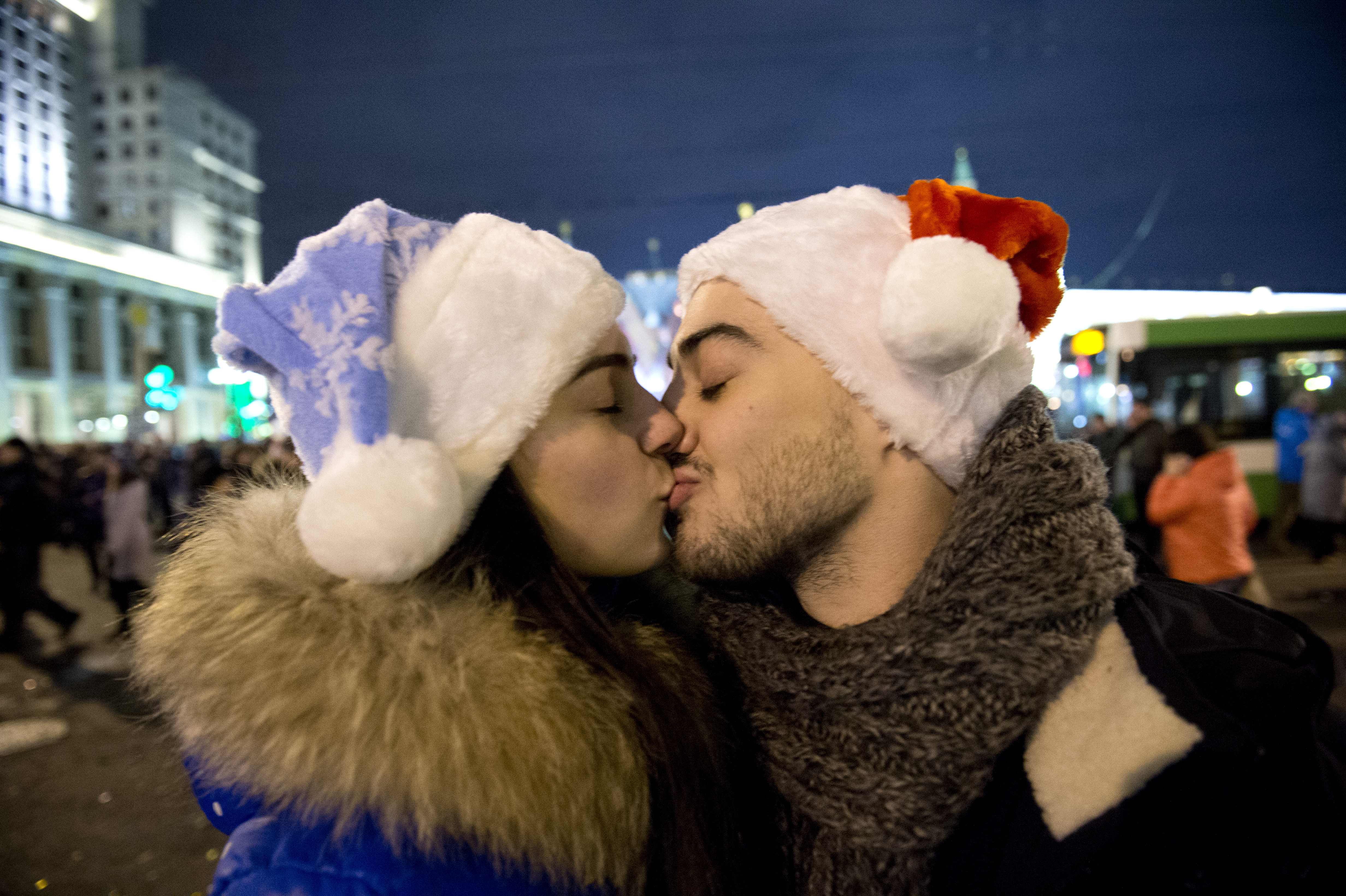 Pascal Dumont / For MT
Unfortunately, the festivities were marred by injuries from fireworks, with more than 40 people requiring medical treatment,a police spokesman said.
                                                                                                                                                       Pascal Dumont / For MT
A 5-year-old girl was hospitalized with a head injury Wednesday after a squib exploded in her hands, RIA Novosti reported. She underwent surgery and remains in critical condition at St. Vladimir's hospital, the report said.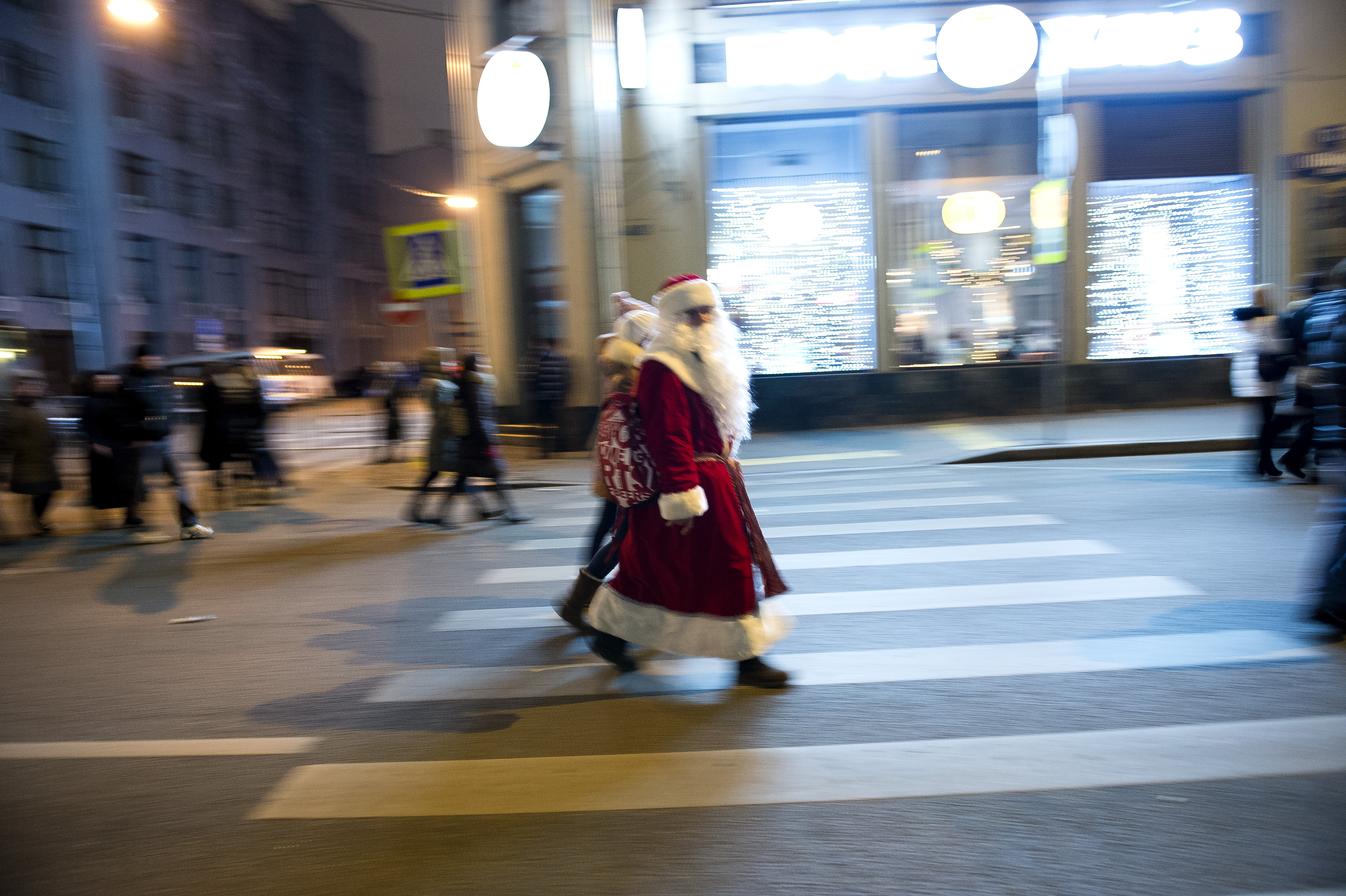 Pascal Dumont / For MT
A man disguised as Ded Moroz, the Russian version of Santa Claus, robbed a mobile phone store in southwestern Moscow, police said. The robber walked inside a store at about 8 p.m. Tuesday, and, threatening a store assistant with a gun, took 78,000 rubles ($2,400) in cash and 80,000 rubles worth of mobile phones. 
An investigation is under way.