The Russia Calling! Investment Forum, organized by VTB Capital for the fifth year in a row, is in full swing this week at Moscow's World Trade Center. The event attracts officials, banking and finance executives, and captains of industry to discuss matters related to economy and finding ways to attract investment to Russia.
Here is a look from the sidelines of what's going on.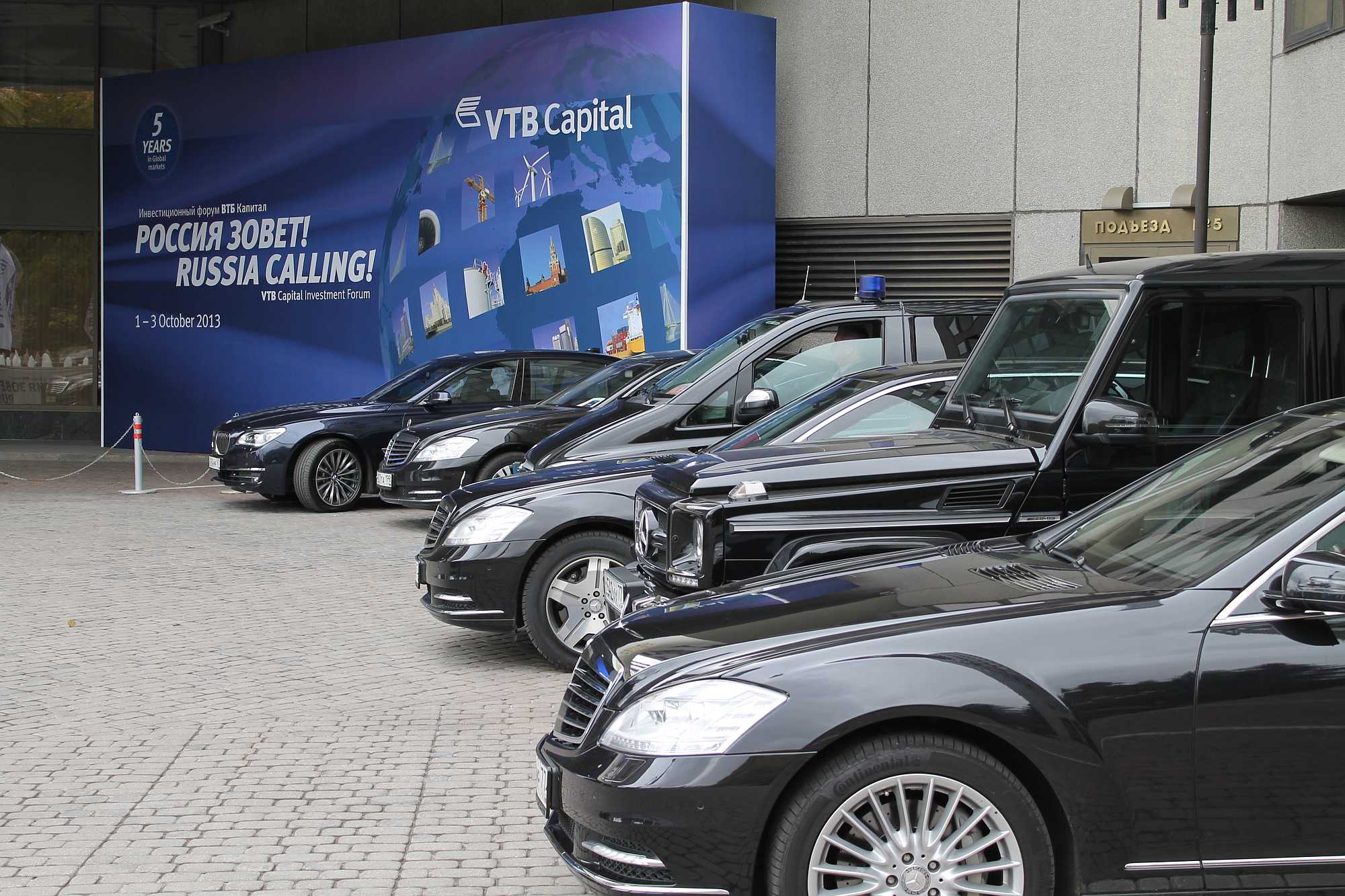 (Guennadi Moukine / MT)

There is a high concentration of black luxury vehicles parked right near the forum venue entrance. The wide variety of VIP license plates and roof accouterments attests to the range of high level people attending.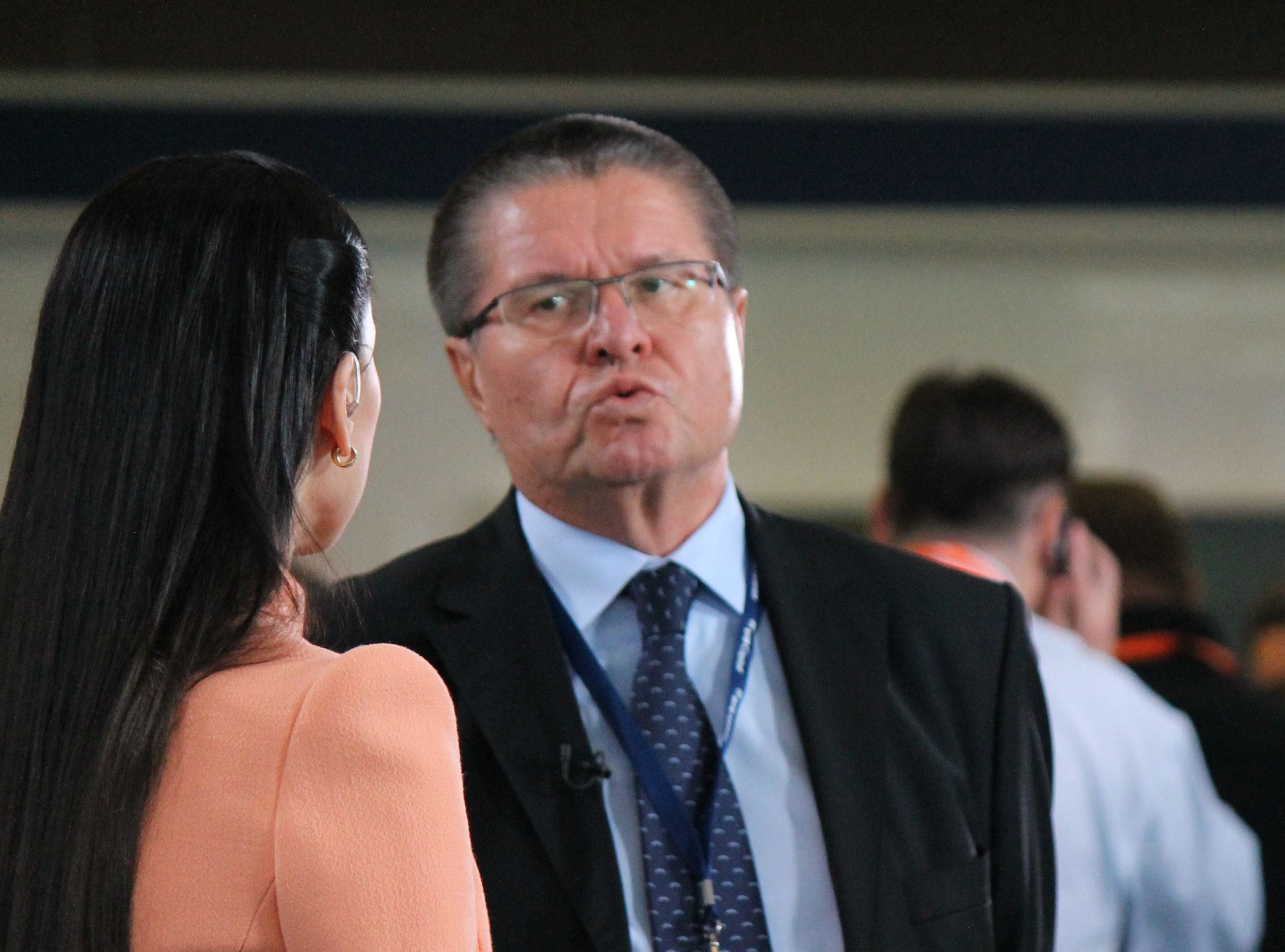 (Guennadi Moukine / MT)
Opening the forum, Economic Development Minister Alexey Ulyukaev said that being there reminded him of an old joke that says: We don't have culture, but we do have a Culture Minister, and he feels really well!
"Practically, there is no economic development [in Russia]," Ulyukaev said, paraphrasing the joke, "but the Economic Development Minister is here, in front of you!" But unlike the minister in the joke, he is feeling poorly, Ulyukaev added.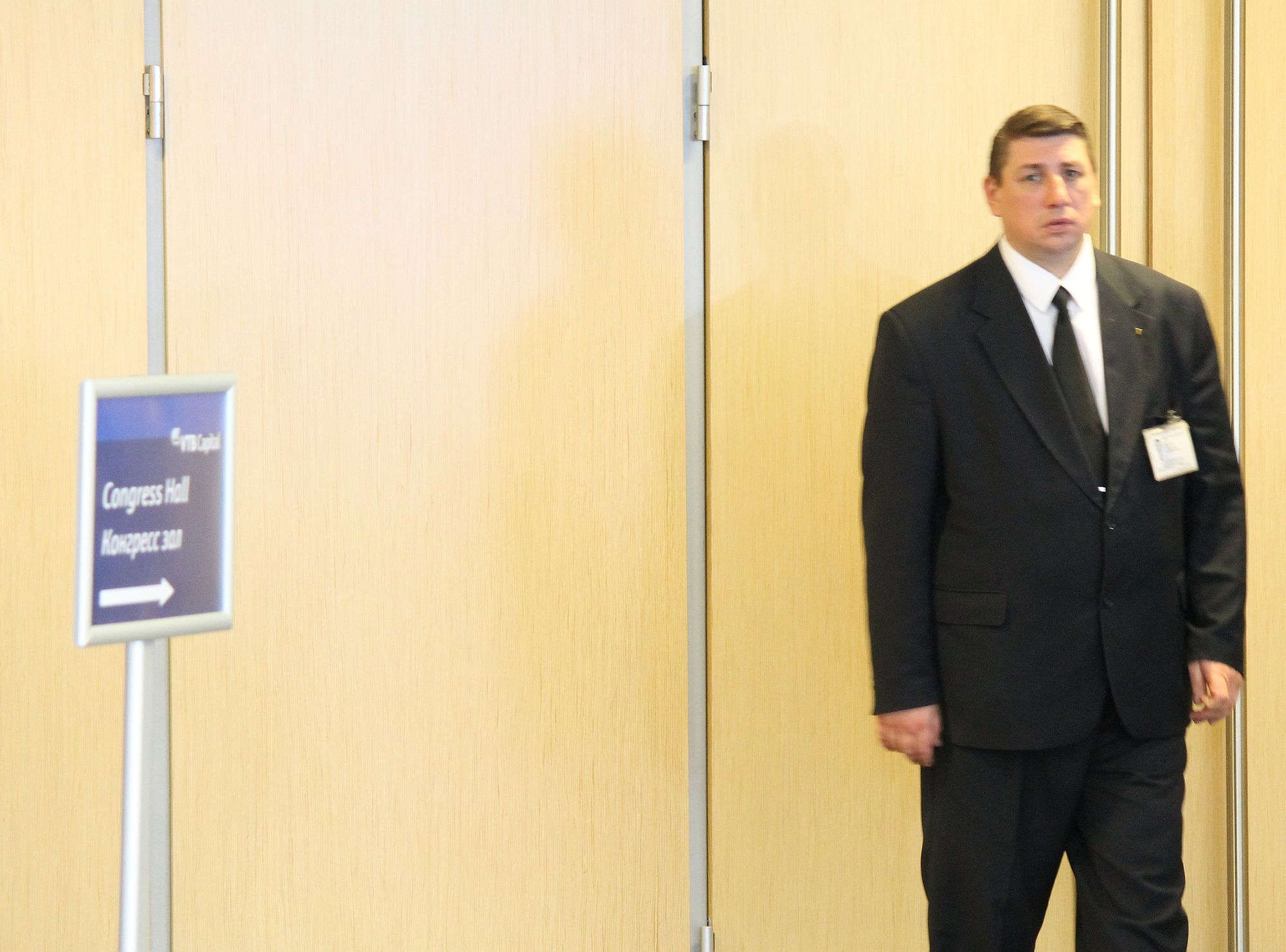 (Guennadi Moukine / MT)

The morning sessions were full, and every door was guarded by a stone faced bouncer. It seemed the size of his arms reflected the degree of importance of the attendees.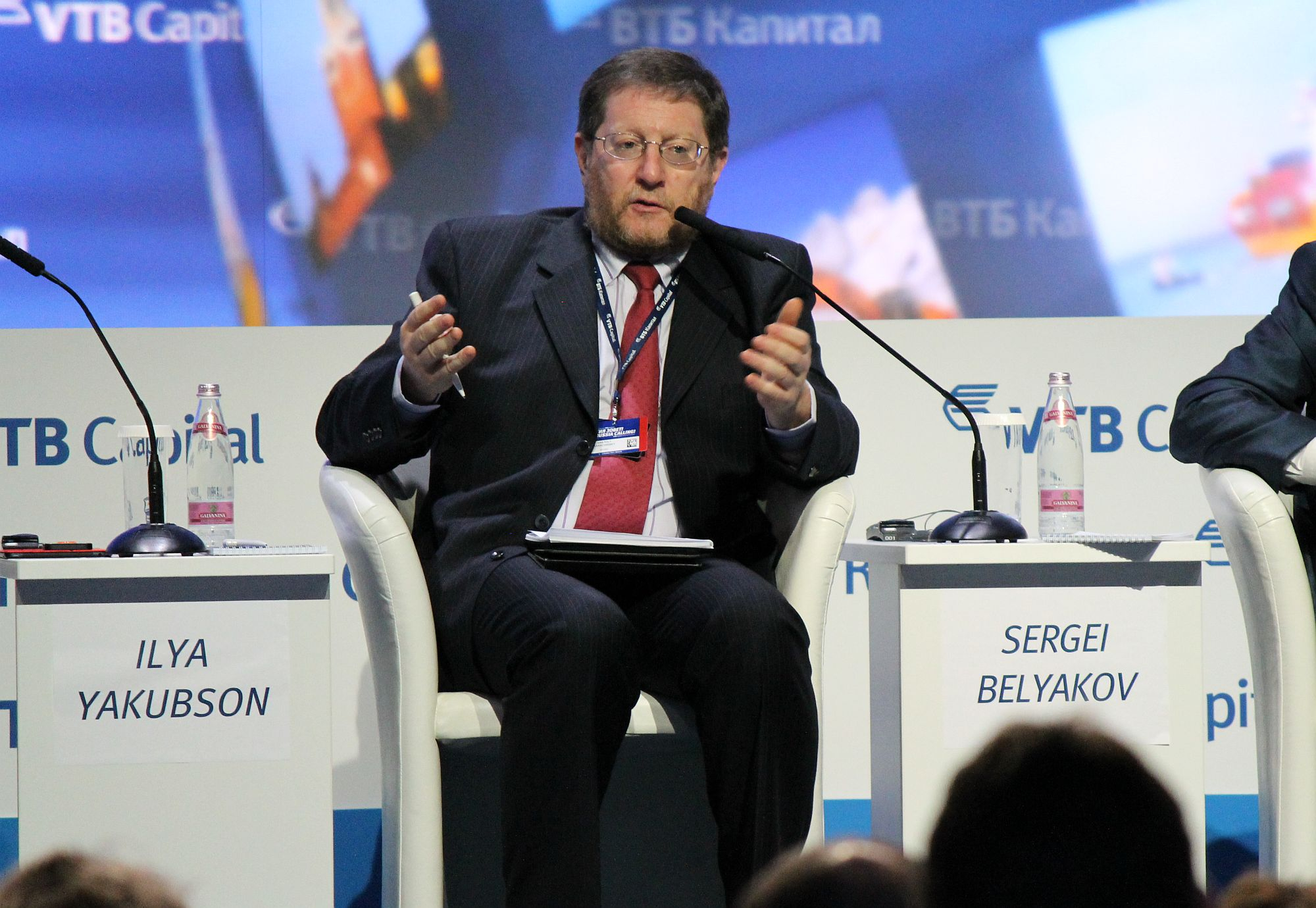 (Guennadi Moukine / MT)

Forum speakers, trying to look relaxed and bring some informality to the event, wound up in the wrong seats. Here, IBS Group head Anatoly Karachinsky speaks from someone else's seat.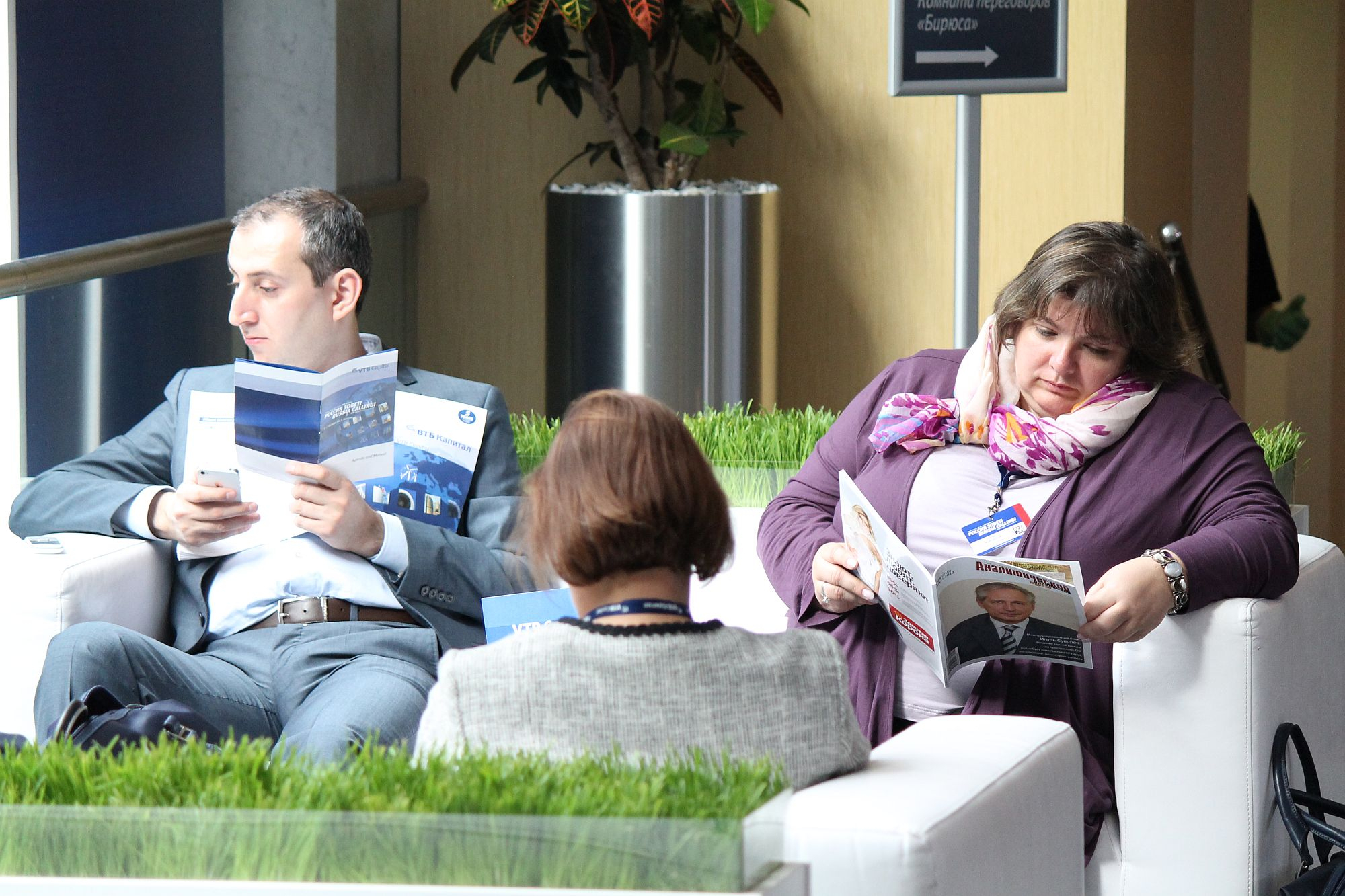 (Guennadi Moukine / MT)

Some attendees chose to skip sessions in favor of a reading break in the corridor.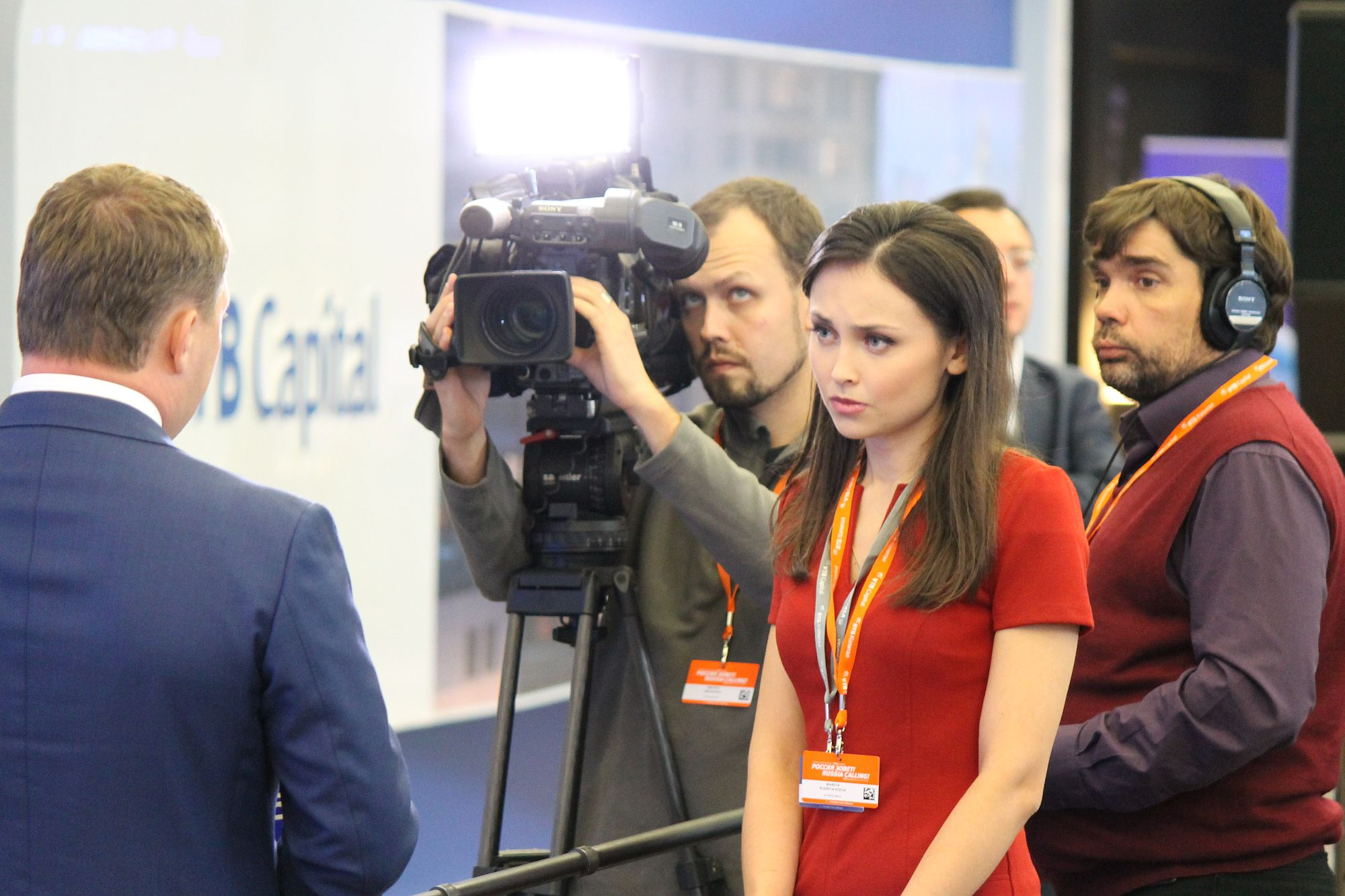 (Guennadi Moukine / MT)

On the sidelines, TV journalists occasionally swarmed attendees to get on the spot interviews.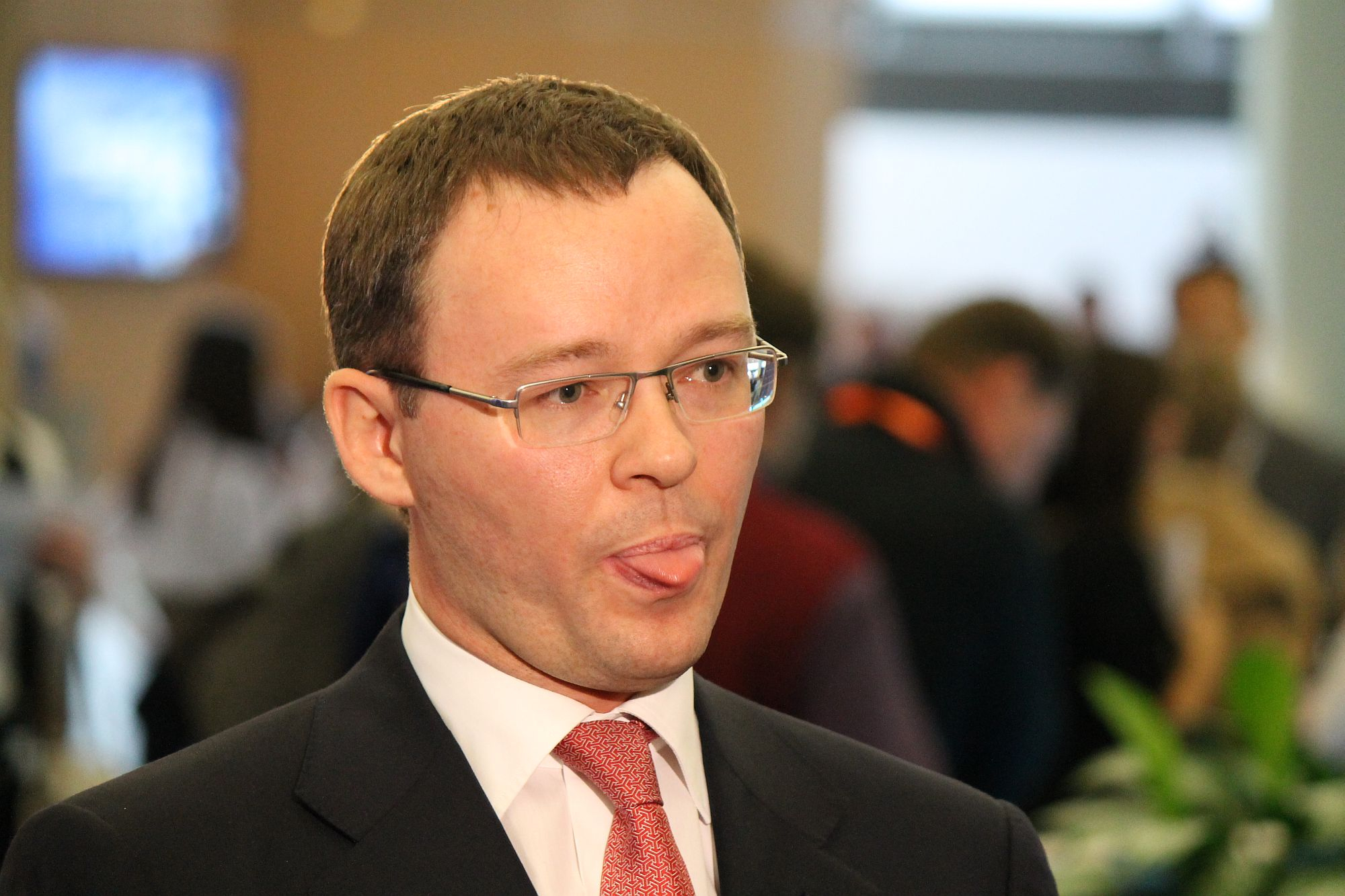 (Guennadi Moukine / MT)

Alexei Yakovitsky, Global CEO of VTB Capital, making a point to a reporter.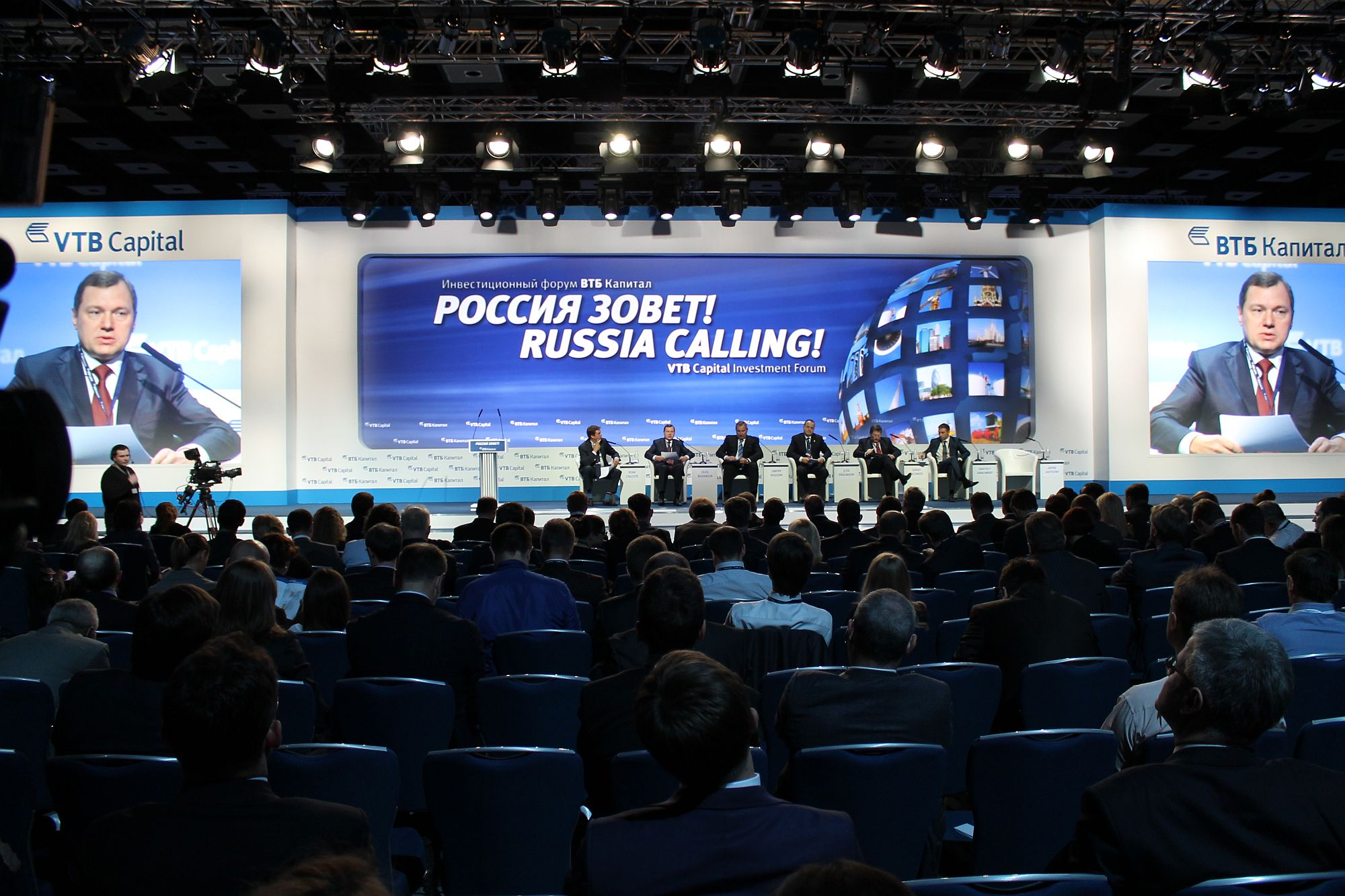 (Guennadi Moukine / MT)

By the afternoon, the government officials departed and attendance at presentations declined.