Earlier this year, the American internet cat celebrity Grumpy Cat, née Tardar Sauce, died of complications from a urinary tract infection. For several years, she had delighted audiences with her unhappy mug, the result of an underbite and feline dwarfism. Her death prompted mourning across the globe.
Now, internet users can finally rejoice once again: Grumpy Cat's long-lost cousin has been found in Russia's southern region of Voronezh.
"Very unhappy cat," the woman who snapped the photo of the dissatisfied feline was cited by the local Bloknot news outlet as saying this week.
The photo depicts a long-haired ginger with glaring, green eyes, sat upon a local rooftop.
Just look at this absolute unit: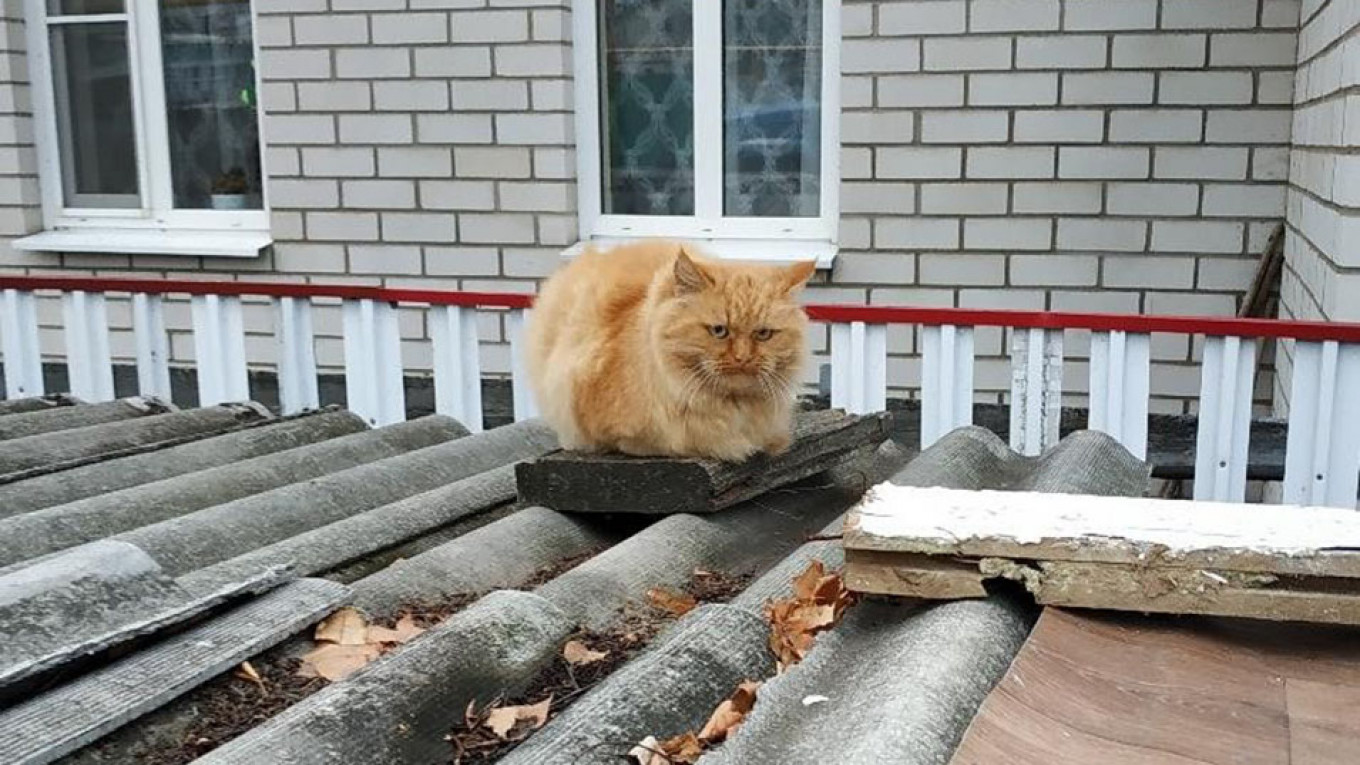 "It can be assumed that the cat is domestic because it has a solid coat and a well-fed appearance," Bloknot speculated.
All hail new Grumpy Cat.