Have your cake and fight with it, too. At least that's how it goes during Russia's Battle of the Cakes.
International Cake Day, or a variation of it, is celebrated in many countries around the world, usually with cake exhibitions, cooking fairs and masterclasses. But since this is Russia, a battle was naturally in order.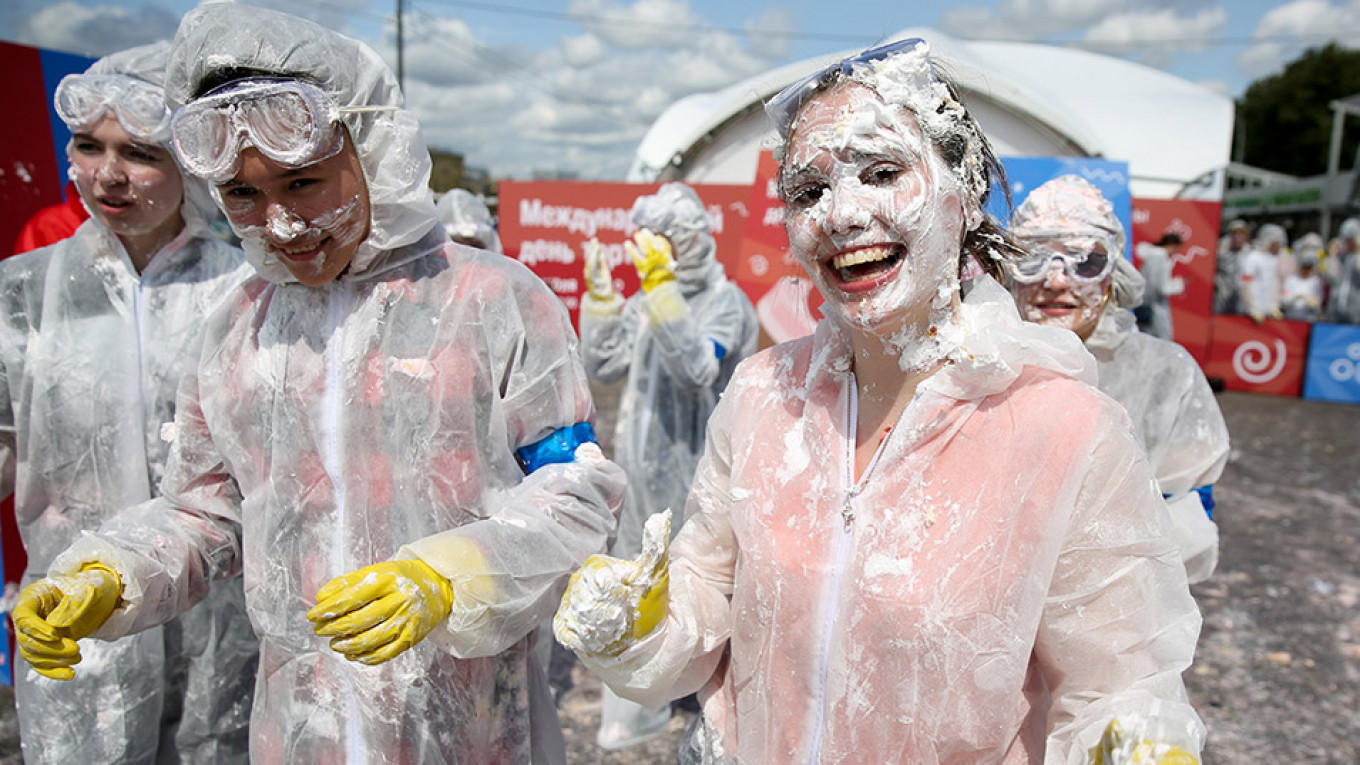 As many as 37,000 hopeful cake fighters flocked to Moscow's Gorky Park for the event, Moscow's mayor's office said. Participants were each given two cakes for ammunition and special overalls and goggles for protection.
The goal was simple: To dodge the oncoming projectiles and emerge with as little cake as possible on your overalls. The prize? Movie tickets for the best confectionary comrades to enjoy.