Hundreds of protesters opposing a controversial landfill in Russia's north have set up camp near its construction site in a rare tent-based demonstration for the country.
Protests against the $162 million landfill in Shiyes, Arkhangelsk region, have become a symbol of Russia's growing trend toward issues-based local activism. Almost a year of demonstrations in the abandoned village and in nearby cities had led to reports that Moscow would halt construction to mid-June. However, protests have continued, while construction workers and riot police have frequently clashed with activists.
Here's a look at what life is currently like in the Shiyes protest camp:
A village of colorful tents has appeared near the proposed construction site.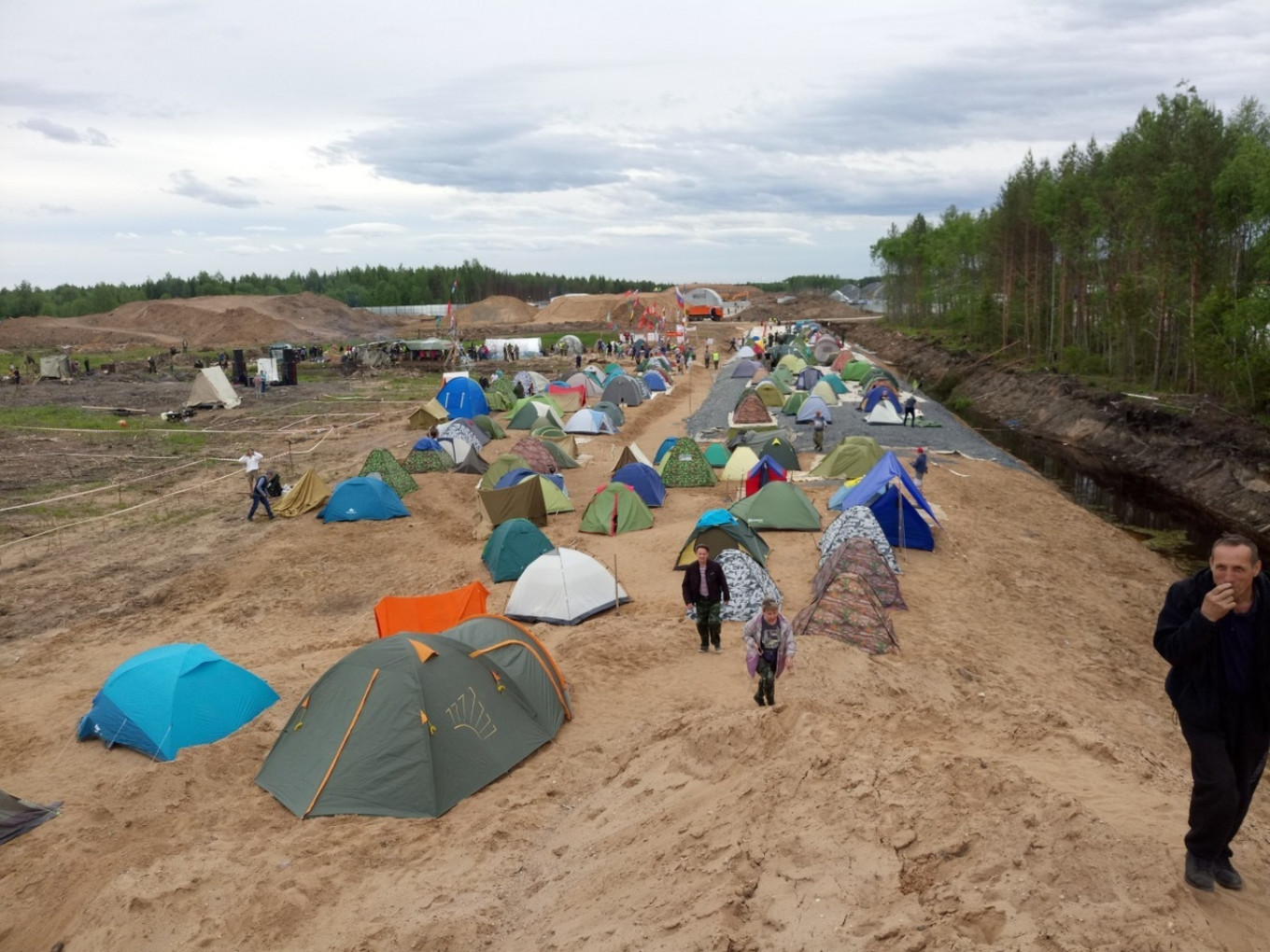 An estimated 500 people are living at the camp in some 170 tents, the Znak news website has reported. Activists usually stay for a few days at a time.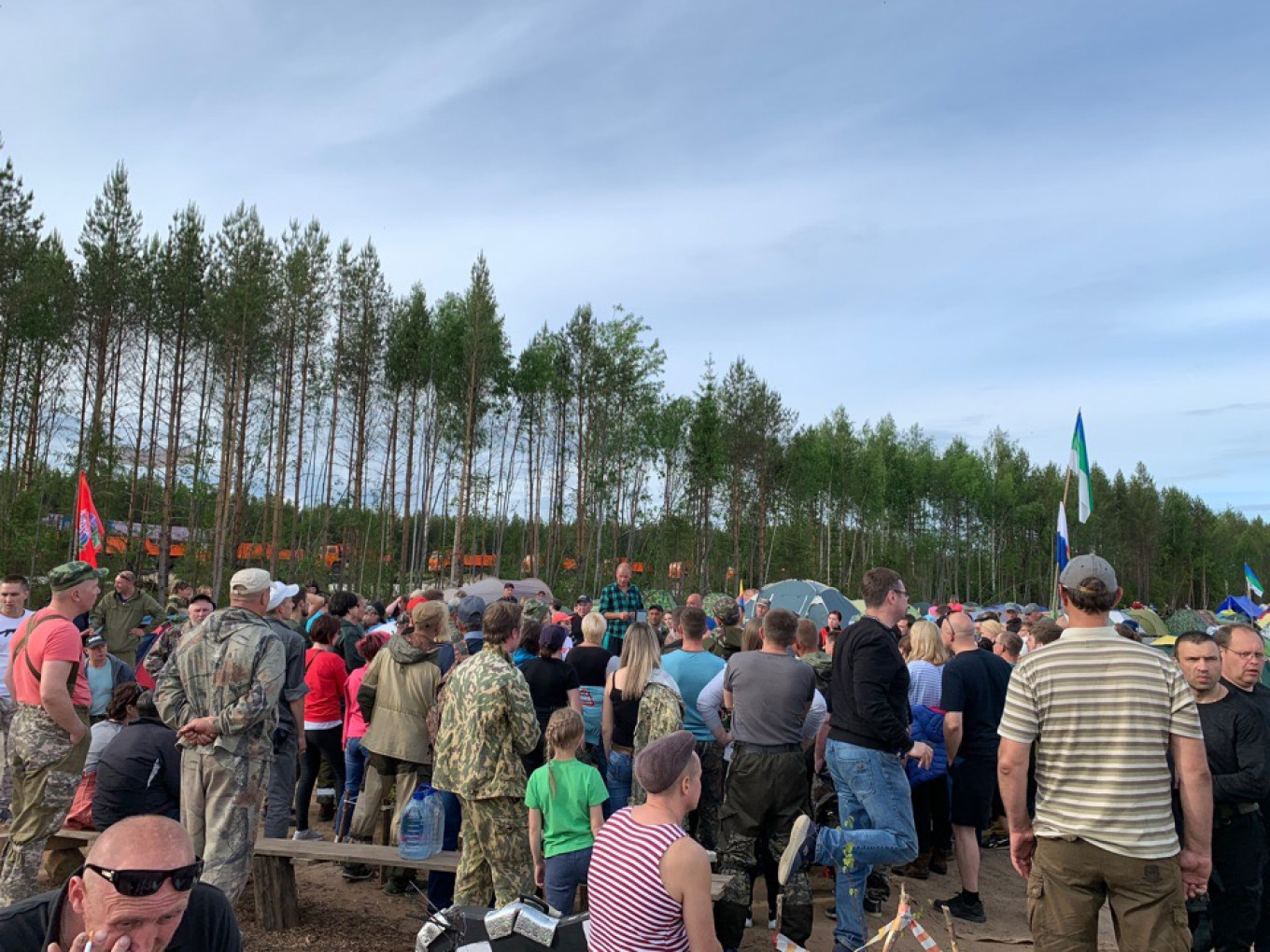 "Shiyes is a protest of the working class," one activist wrote on Twitter. "Even the visitors are mostly workers — no hipsters or green urban vegan activists. ... There are many engineers, builders, machinists, sailors and hunters."
A group of musicians from Moscow drove over 1,100 kilometers north to Shiyes to perform for the protesters.
The camp received stoves donated from the Arkhangelsk region city of Severodvinsk.
Activists posted a video appeal to the people of Russia on the day of President Vladimir Putin's televised phone-in.
"Do not believe what they say on the state channels. Here are people who are defending their lives, their right to live in the pure north. Join us, come to Shiyes. Hands off Shiyes!"
"Shiyes: We will never let them ruin the Russian North!"