Unsecured consumer loans in Russia keep on growing, increasing by 25 percent year-on-year in January-March 2019, the Vedomosti daily said on May 17 citing data from Frank RG. Unsecured loans accounted for 1.05 trillion rubles of the total retail loans volume of 1.9 trillion rubles issued, and as a class are growing faster than overall retail loans (16 percent) and mortgages (3.5 percent).
In 2018 the Central Bank of Russia (CBR) was concerned about the appearance of a consumer credit bubble and has tried to cool the overheated market.
"The people are tired of their ascetic lifestyle. Part of the population is drawing on consumer loans just to maintain a level of consumption," CBR Deputy Head Dmitry Tulin told the State Duma, as cited by Interfax on May 16.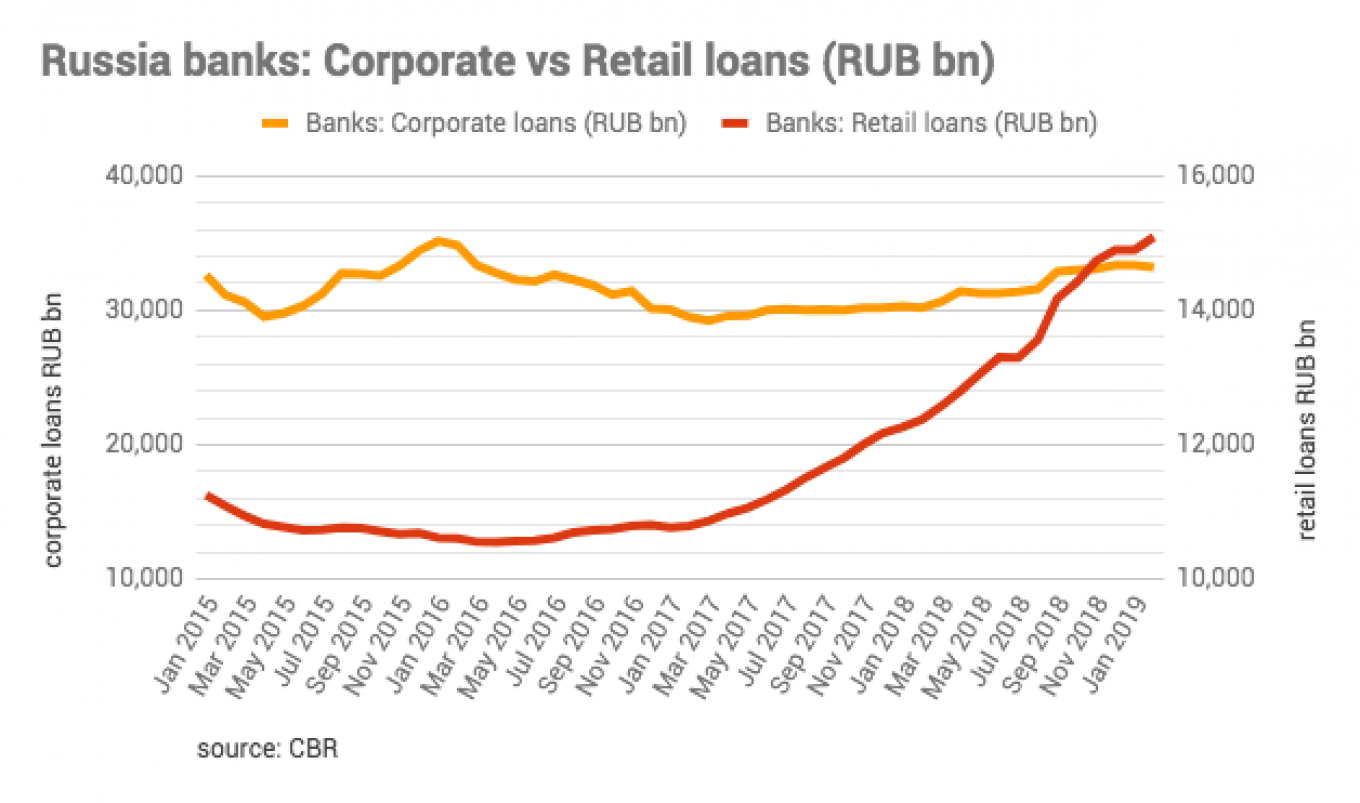 The consumer loan growth is an "objective process that should not be outlawed," Tulin said, while admitting that the CBR has not yet succeeded in substantially cooling the segment. According to CBR data, the average loan amount also increased in the first quarter. However, the increase could have been front-loaded as the risk coefficients on consumer loans have been increased since April 1.
Market participants surveyed by Vedomosti warned that both the maturities and amounts of the loans issued increased as the CBR tried to cap the interest rates through tougher regulation. As the loans are unsecured, the danger of defaults in this case increases.
This article first appeared in bne IntelliNews.