At 60 years old, Michael Gira, the frontman of New York experimental rock band Swans, is showing no signs of slowing down. The group that he put together in 1982 has seen an evolution in its sound from hardcore noise outfit to avant-folk to post-rock and has continued to put on concerts that are visceral, physical, long and loud.
Swans' current tour, which includes two dates in Russia — at St. Petersburg's Kosmonavt on Friday and Moscow's Volta Club on Saturday — sees the band playing an average of six songs each night, most of them new and unreleased, over the course of 2 1/2 hours.
"We tour so much — I just go where they send me, but I enjoy the shows in Russia. I first performed in Moscow about seven years ago," Gira said in a telephone interview.
The tour follows the release in May of the monumental two-hour "To Be Kind," Swans' 13th studio album. The band's third since its reincarnation in 2010, the record is widely regarded as a high point in Gira's career and is set to become one of the albums of the year, having received critical acclaim from the mainstream music press.
"We work on new material generally when we commence a touring cycle, which usually lasts 18 months," said Gira. "We have some pretty raw versions of things we are working on, and gradually in front of an audience things metamorphosize and change and become realized pieces."
"Quite often they're pieces of music that eventually get words and become something. And then after we tour for quite a while, we record them and move on," he said.
Swans went on hiatus in 1997, and Gira focused on his solo material and his acoustic project Angels of Light, under which he released six albums before deciding to bring back his former band. "I needed to do Swans because it was the most challenging and vital thing to do. So it's really just a continuation of a thread that started since I was making music in 1978 … as long as it seems that it's authentic and has something that's pricking at your eye a little bit, I think it's worth doing."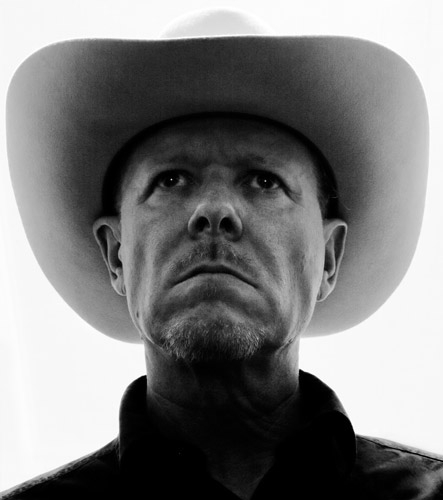 Beowulf Sheehan
Gira formed Swans in 1982. The band split in 1997 but re-formed in 2010.

"Fortunately at this phase, people are paying a lot of attention. … I love being on stage and looking at the audience and seeing so many young people. That's very encouraging," Gira said about the revival in popularity that the band has experienced since coming back in 2010.
Despite the band's limited commercial appeal, Gira has been fortunate enough to be able to make a living as an independent artist free of the constraints of being on a major record label through crowdfunding initiatives, a model he has relied on since 2000. "I'm a musician and I want to survive, so that's how it works. We're not trying to bamboozle any fans. We connected directly with people who really cared about the music and were able to raise the money to record a decent record, whereas if we relied on our personal money or money that was generated by record sales, that would be impossible," Gira said.
"We just keep it simple and honest. It's a lot of hard work, but I think that the people who contribute really appreciate it, so I'm very grateful for that," said Gira, whose bands have a dedicated cult following, with Gira achieving demigod status in the music underground.
On stage, Swans are hypnotizing, with their buzzing guitars, pounding bass and two percussionists adding to the abrasive nature of their sound, and the show is ultimately uplifting. The ritual-like nature and intensity of their concerts have a lot to do with sheer volume, but Gira explains that this "is just about turning it up until it sounds right," explaining, "I want it to subsume, to consume us and the audience when it reaches a peak. We have a very, very wide dynamic range, so it's not as if the audience is being pummeled constantly with this onslaught of volume. It's quite gentle at times as well. It's just that I want to lose myself in the sound when it reaches a certain point, and I would welcome the audience to join me. It's not about confrontation, and it's not making a statement of any sort. It's just a technical thing to do with how the sound is achieved."
"The guitars don't sound the way I'd like to hear them — or the music — until it reaches a certain volume level. It's another instrument in a way. Sustain happens at certain levels that wouldn't happen otherwise. You're able to experience and be inside the sound when it reaches a certain volume level. That's the sole reason for it," Gira said.
"It's a remarkable aspect of our music, but it's not the only aspect. It's not why we make music, and it's not the only experience you get at a Swans show."
Swans play at Volta Club on Saturday at 8 p.m. 19/3 Bumazhny Proyezd. Metro Savyolovskaya. 495-777-6712.