The Justice Ministry has approved new outfits for Russian prison inmates and has published pictures of the new garments online.
The new outfits — which are intended to replace the uncomfortable, Gulag-style prison garb with newer, lighter fabrics and water-resistant clothing — include dark green overcoats, shirts, skirts and warm pants for women, and black jackets and pants for men, the Justice Ministry said in an order that was signed last week and comes in effect before the end of the year.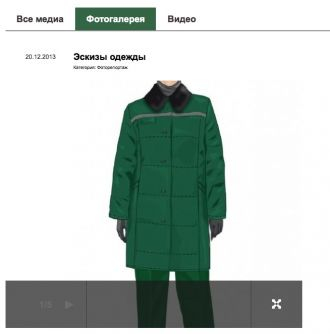 The new uniforms can be viewed online. (Justice Ministry website)

Some prisons appeared to have already introduced the new clothing, as Pussy Riot member Maria Alyokhina was wearing what looked like a new dark green inmate's overcoat when she walked out of prison on amnesty on Monday.
The dark gray reflective stripes across the chest and knees of some jackets and pants have caused some to compare the new prison outfits to Russian road police uniforms.
"For a complete match, they are only lacking a black and white striped baton and a peaked cap," daily newspaper Izvestia quipped when the proposed uniforms were presented at a Russian prison earlier this year.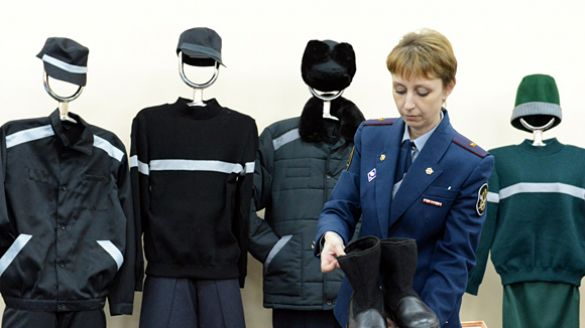 An employee of the Federal Penitentiary Service inspecting the new uniforms last spring. (FPS website)