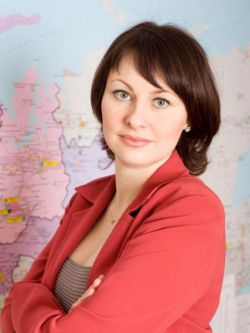 Ekaterina Pustovalova
Regional Director (Russia and the CIS)
International Compliance Association
Anti-money laundering and anti-terrorism financing, prevention of market manipulation and insider trading, as well as fighting corruption are major tasks that the compliance function is now designed to fulfill in most Russian companies. It is driven by a direct order of the applicable legislation, namely state compliance regulation.
Furthermore, the number of realized compliance risks has recently increased, and responsibility for violation of tax, anti-monopoly and anti-corruption legislation has been bolstered. It all forces company owners and management to establish systems of internal control in areas that represent compliance risks for specific businesses.
The key to successful management of compliance risks is proper integration of the compliance function with corporate governance, risk management, internal control and corporate security. It is also important to capitalize on international experience, but it has to be localized to suit the specifics of Russia.
I am sure that Russia and the CIS are going to witness rapid development of compliance in the near future. The reason for this is because compliance is not only an effective tool of the corporate risk management, but also a critical element in achieving specific goals outlined by Russian officials, such as the establishment of the International Finance Center in Russia and the fight against corruption.