A cat in Siberia has become the second animal in the world to be successfully outfitted with four bionic prosthetic legs more than a year after losing her paws to severe frostbite, her veterinarian says.
Dymka, a cat from the city of Novokuznetsk, was brought to veterinarian Sergei Gorshkov's clinic in Novosibirsk in October 2018 after she was discovered by a passing driver.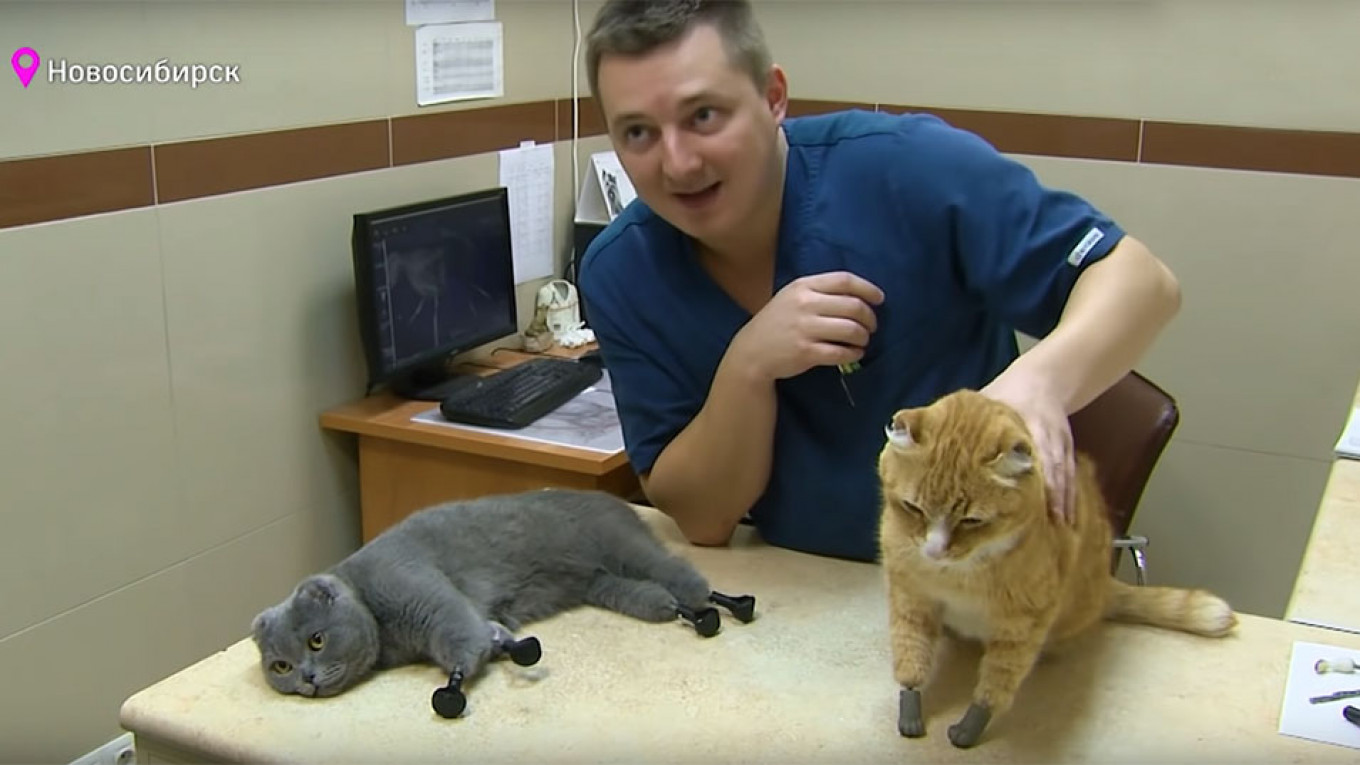 "There are two likely scenarios: Either she ran away or she fell out of the window," Gorshkov told the local Ngs.ru news website last summer. "Unfortunately, frostbite in animals is a very real problem in Siberia."
Rather than euthanize her, Gorshkov — who says he also treated the world's first cat to receive all-prosthetic limbs — amputated all four of Dymka's limbs as well as her tail and ears. His clinic worked with engineers and researchers to create bionic prosthetic legs for the cat, along with titanium paws.
The prosthetics were created using a 3D printer and surgically attached last summer, the Komsomolskaya Pravda tabloid reported. Researchers from Tomsk Polytechnic University covered the prosthetic limbs with a special bio-coating to ensure that they took to the body.
Seven months after the surgery, Dymka has fully recovered, video published by Gorshkov's clinic last month shows. She now lives with the woman who first found her in the snow.