A Russian crosswalk has become a social media sensation for its creative depiction of fallen autumn leaves.
Photos of the gradually receding white stripes with the shapes of leaves and birds scattered across a pedestrian crossing in Russia's fourth-largest city of Yekaterinburg were barely noticed when they first appeared online last month.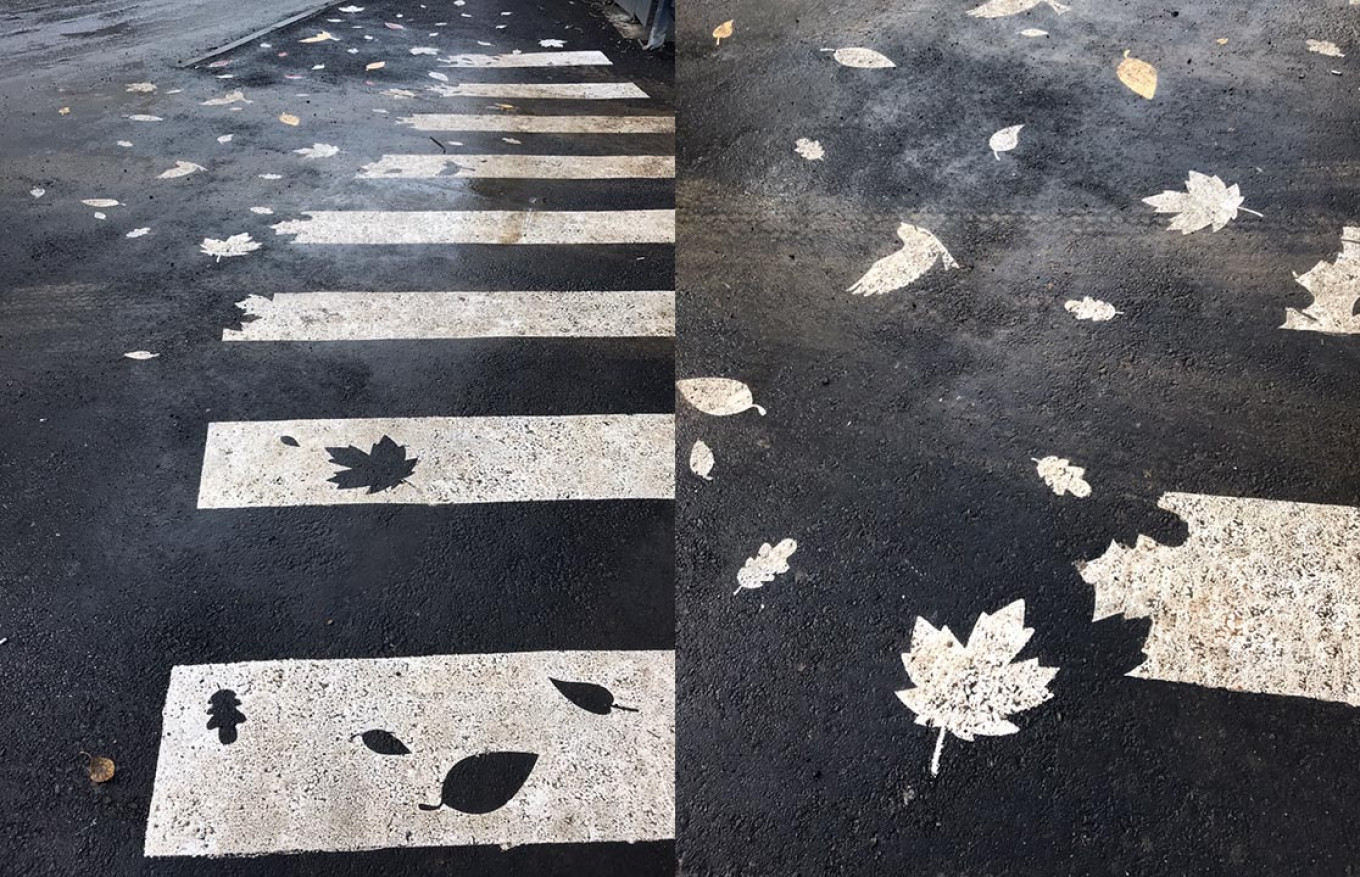 But the artistic sidewalk on a small side street gained widespread recognition this week when it was posted on Reddit and Russia's Pikabu imageboard, racking up almost 9,000 likes on each platform.
Russian commenters immediately joked that "a hungover street sweeper will rack his brain" over the painted-on leaves "until he gets it."
Others compared the sidewalk to Marvel superhero movie villain Thanos, who makes people disintegrate at the snap of his fingers.
"Is this like the Canadian ["Avengers" superhero movie] Endgame?" asked one user, who was echoed by another user saying the sidewalk was caused by a "Canadian Thanos."
Reddit users also seized on the crosswalk's depiction of maple leaves, a prominent Canadian symbol.
"The maple leaf is Canadian intellectual property. No other nation can legally use, paint or advertise maple leaves on their property without the consent of the Canadian [foreign ministry]," one user quipped.