FC Zenit St. Petersburg Crowned Russian Champions, in Pictures
After four years, Zenit St. Petersburg win the Russian Premier League.
Already secure at the top of the Russian Premier League table, FC Zenit St. Petersburg were officially crowned 2018-2019 champions on Sunday night after a convincing 3-1 home win against PFC CSKA Moscow at the packed Gazrom Arena.

Zenit's win was met with wild celebrations within the stadium and beyond after a 4-year title draught.

Here's a look at the festivities that exploded all over St. Petersburg last night.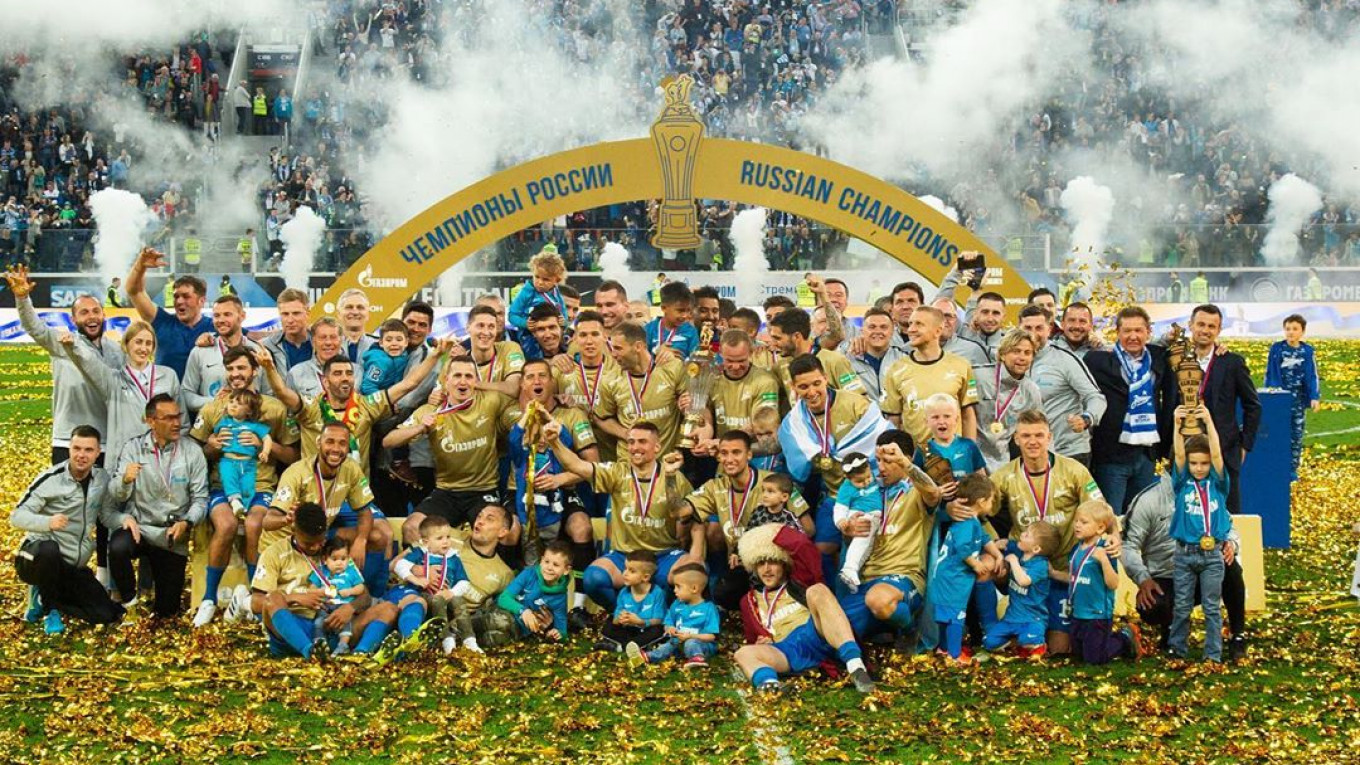 Russia media is under attack.
At least 10 independent media outlets have been blocked or closed down over their coverage of the war in Ukraine.
The Moscow Times needs your help more than ever as we cover this devastating invasion and its sweeping impacts on Russian society.