Russia's gross international reserves (GIR) reached $490.9 billion as of April 19, according to the Central Bank of Russia (CBR), the highest level since March 2014.
The CBR has been able to build up reserves thanks to the record high current account surplus that topped $115 billion in 2018. The rise in oil prices, which broke through the important $70 mark in the last few weeks, has helped, but depressed imports due to the stagnation of real incomes has also contributed to the strong surplus.
All-in-all Russia is running a triple surplus again — of federal budget, trade and current account.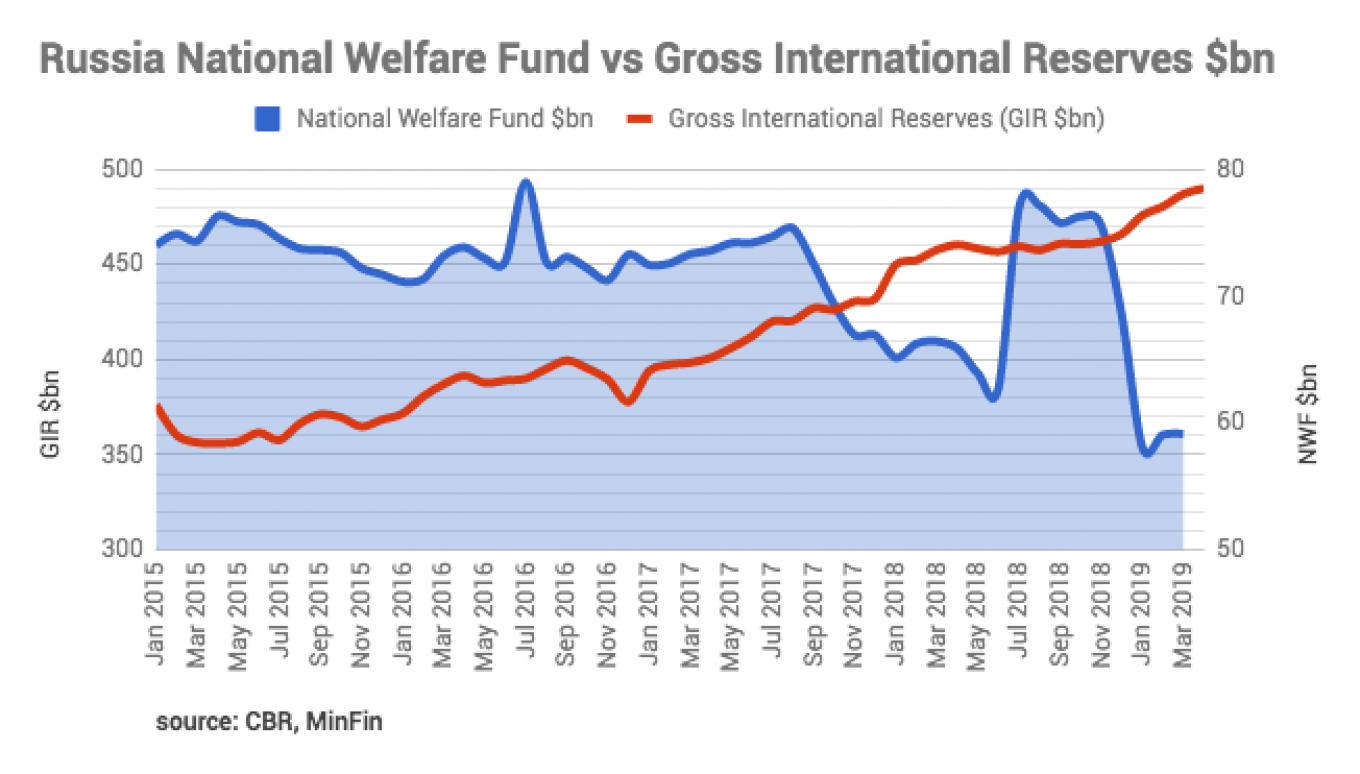 The CBR has been flip flopping on the need to pursue its informal target of building reserves up to $500 billion, but it has almost achieved this target without really trying.
GIR reached an all time high of $597.5 billion on August 8, 2008.
This article is from bne IntelliNews Russia monthly country report.
See a sample here.
Sign up for a one-month trial here.
Contact us here.