Real disposable incomes fell again in the first quarter of 2019, extending the stagnation in Russians' real spendable incomes into its sixth year, Rosstat reported on April 19.
Real incomes in Russia fell slightly in 2018, down for the fifth year in a row, and extended their fall between January and March, dropping by 2.3 percent.
Nominal monthly incomes were up to 45,000 rubles ($705) per month, or a 5.2 percent increase year-on-year, while real income, adjusted for inflation, was flat for the second month in a row, following a mild 1.1 percent increase year-on-year in January.
The stagnation in real disposable income — the money Russians have left over after adjusting for inflation, utility payments and essential services — has led to a slow deterioration in the quality of life for ordinary Russians and is feeding a growing propensity for social unrest.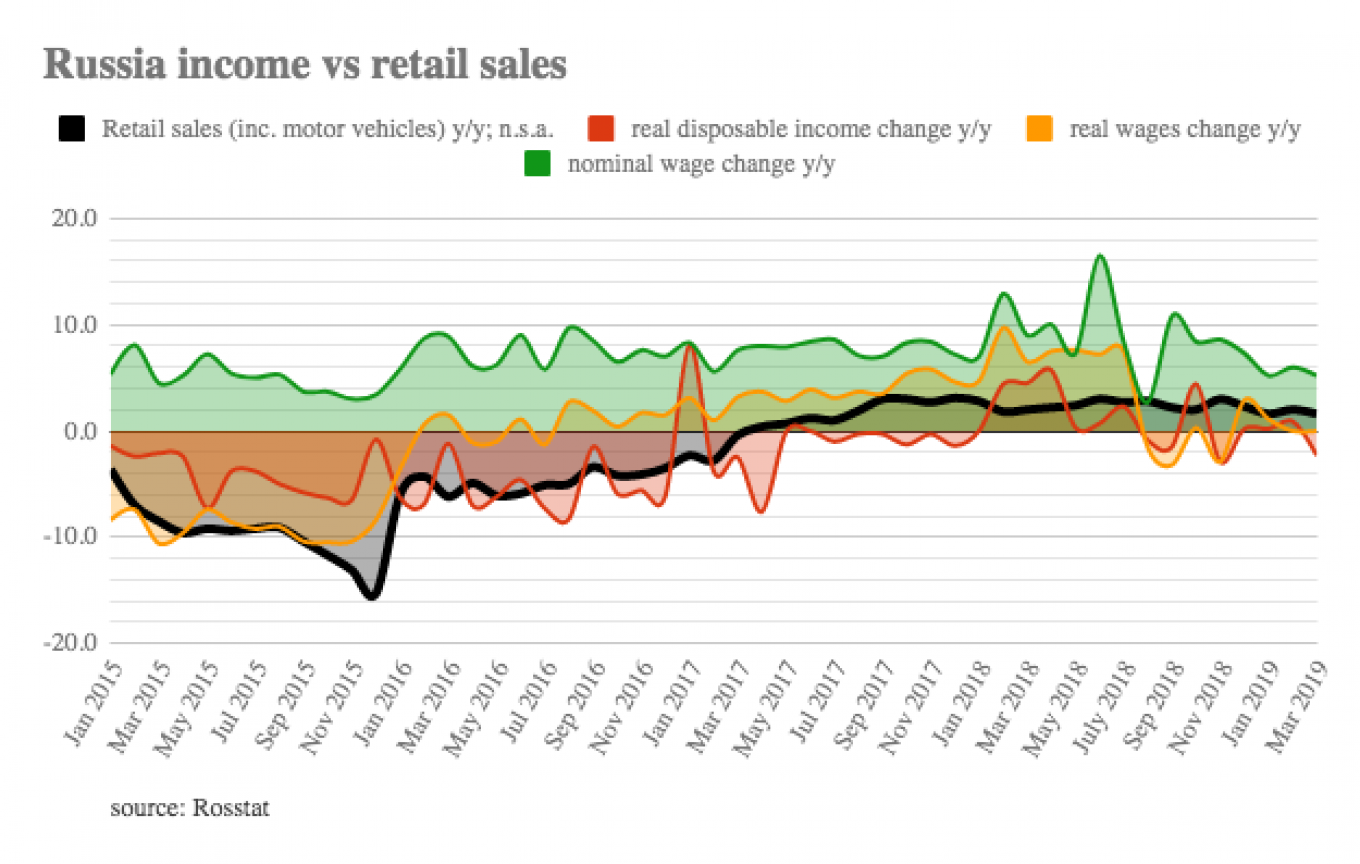 Stagnant wages are also depressing retail sales, which grew a mediocre 1.6 percent in March year-on-year, and have removed the consumer as one of the important drivers of growth.
The Kremlin is well aware of the problem and launched a 25.7 trillion ruble ($390 billion) program of investments planned for 12 national projects, targeting social spending and infrastructure investment as a way to boost growth and improve prosperity.
However, the first beneficial effects of this programme are not expected to be apparent until 2021, when GDP growth is supposed to rise to 3 percent.
This article first appeared in bne IntelliNews.