The mood among the average Russian may be souring with inflation eating into their purchasing power, but the country's richest are world beaters when it comes to making money.
The 10 wealthiest people in Russia have added more to their fortunes year-to-date than any of their counterparts globally, with a 10.8 percent increase, according to the Bloomberg Billionaires Index. They're followed by U.S. tycoons at 7.5 percent. Britain's elite billionaires are up 3.4 percent, despite contentious Brexit negotiations and worsening relations with Moscow.
The worst performers are in China. The country's richest 10 have lost more than 27 percent this year, mainly because of sell-offs in technology and real estate.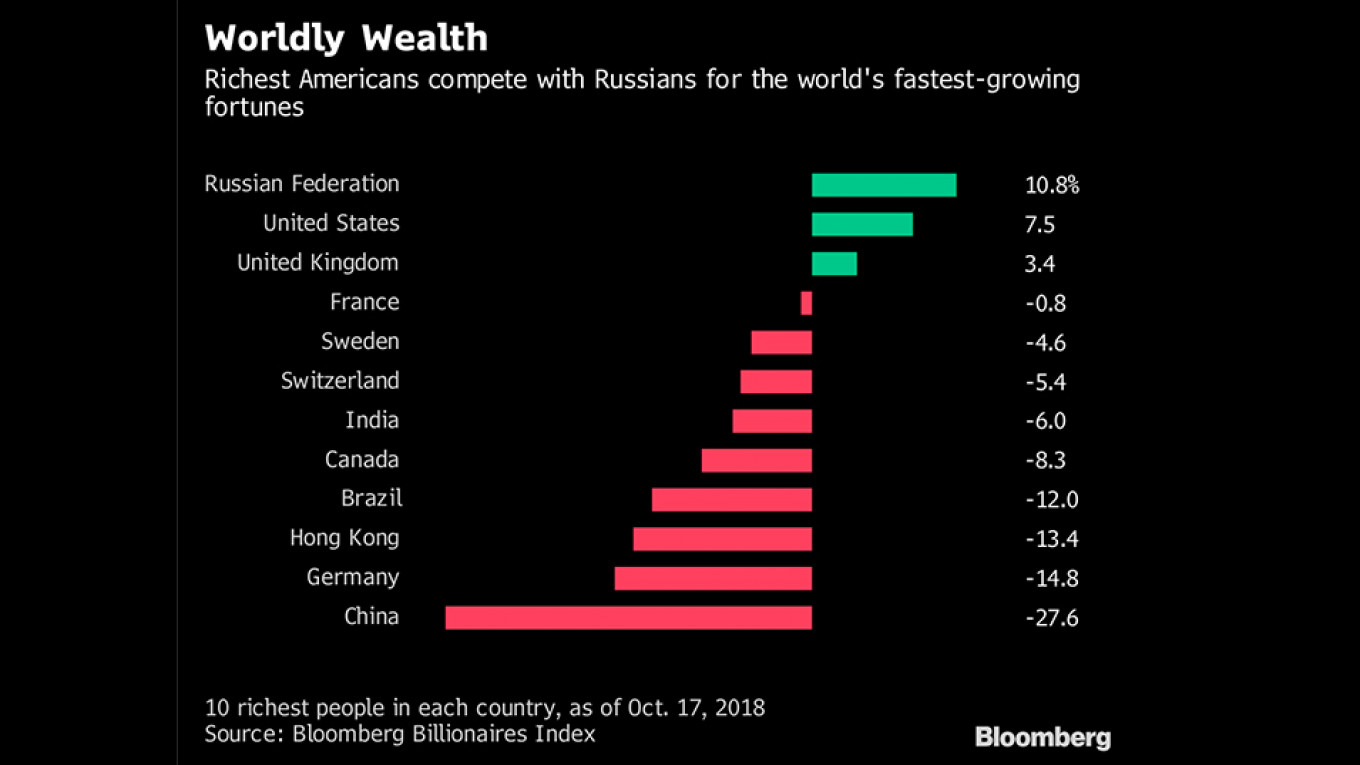 Energy moguls Leonid Mikhelson, Gennady Timchenko and Vagit Alekperov have seen the biggest increases among Russia's top 10 driven by surging oil prices.
Alekperov, 68, is chairman and the largest shareholder of Lukoil, which produces about 2 percent of the world's petroleum. Mikhelson, 63, and Timchenko, 65, control Russia's largest non-state-owned natural gas producer, Novatek.