Police in southern Russia are reportedly investigating a complaint that fellow officers have displayed a swastika in a Soviet anti-Nazi poster in their office.
Changes to Russian law in 2014 made it a criminal offense to display any Nazi symbols, regardless of intent. The decision has seen prosecutions soar from 480 cases in 2013 to 1,800 in 2016, according to Russia's Supreme Court data gathered by rights groups. Displaying Nazi symbols is subject to a fine and a jail term of up to 15 days.
A regional police officer filed a complaint about a Soviet anti-Nazi poster that fellow policemen in the town of Taganrog put up in their office, local media reported Wednesday.
The offending poster features a Red Army soldier holding a swastika-bearing wolf in sheep's clothing with a caption saying: "Stay Sharp – the Enemy is Cunning."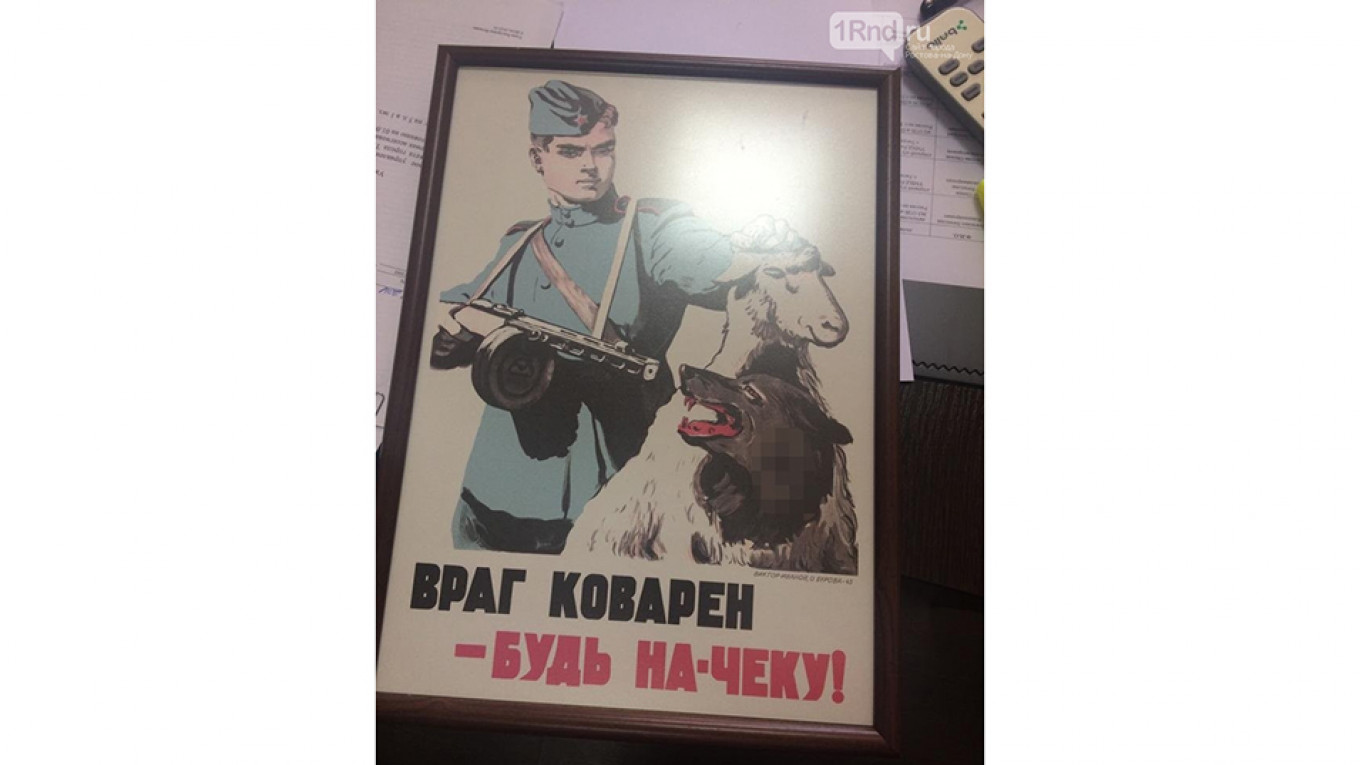 "The publication of a photo of a poster with Nazi symbols is being inspected," an unnamed regional police spokesperson told the state-run RIA Novosti news agency on Thursday.