On Tuesday, the head of Russia's National Guard, Viktor Zolotov, challenged opposition politician Alexei Navalny to a fight over an anti-corruption video alleging state corruption.
"I'm simply challenging you to combat," Zolotov said in the video message. "I promise to turn you into a juicy pounded steak in a few minutes."
The Russian internet was quick to react to the latest incident of bizarre statecraft in the country.

Here are our favorites:

"Navalny vs. Zolotov. The 21st century versus 1937... a law-abiding citizen versus a thieving doormat." 
Some compared the showdown to the upcoming fight between Connor McGregor and Khabib Nurmagomedov.
A cheeky Navalny running from riot police.
"I challenge you to a duel! Defend yourself!"
Some compared the physical characteristics of the two politicians.
Others noted the striking resemblance between President Vladimir Putin and Zolotov.
"That moment when you can't respond from your main account but you have a fake."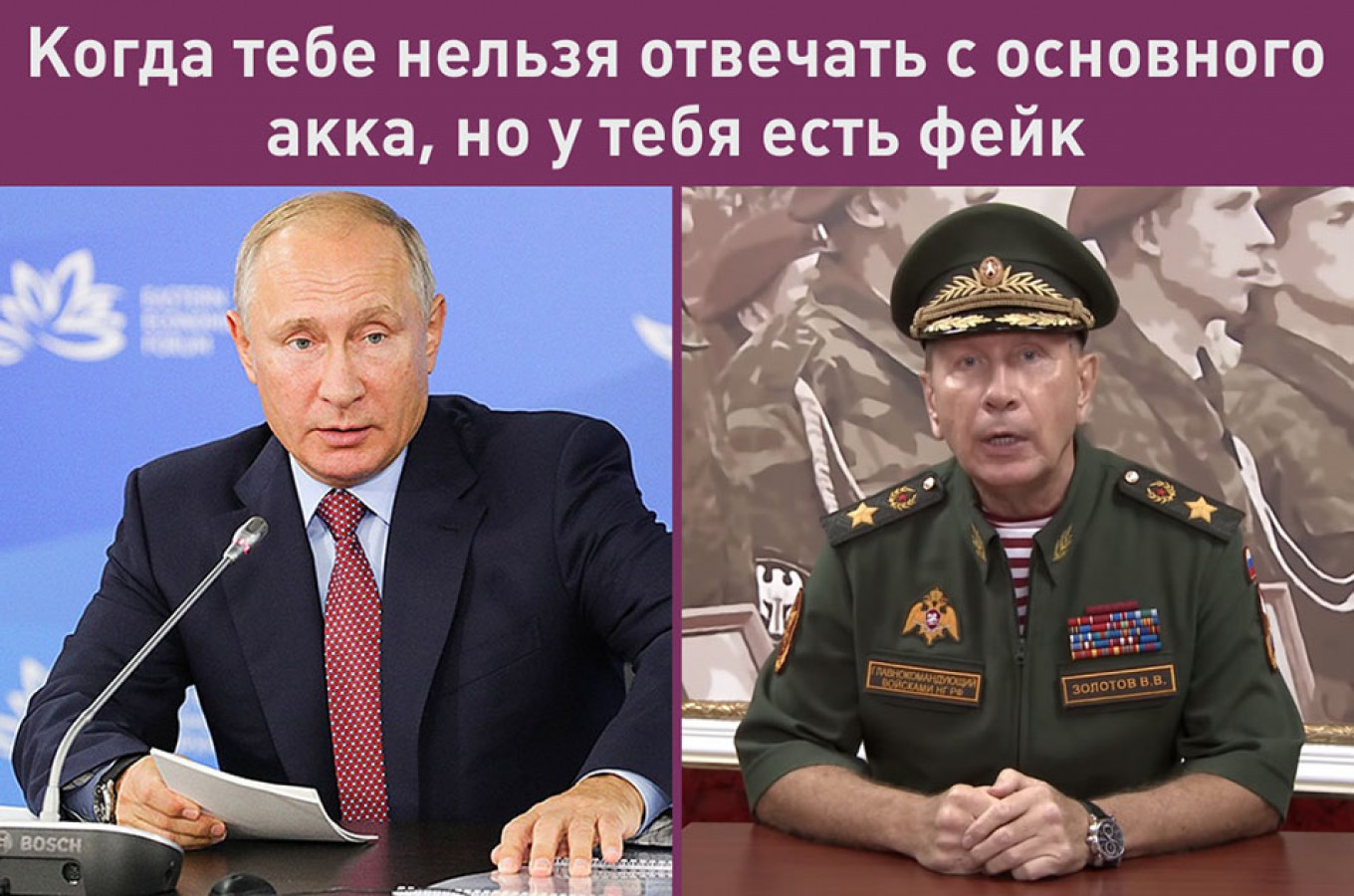 This caricature notes that Zolotov's challenge came at a time when Navalny is behind bars and can't respond.