Russian lawmakers have unanimously passed a bill targeting foreign news outlets in retaliation to the Kremlin-run news channel RT's registration as a "foreign agent" in the United States.

RT capitulated to a second U.S. deadline on Monday to comply with an anti-Nazi propaganda law that requires the broadcaster to disclose its financing and label itself as a foreign agent. Moscow vowed to act swiftly in response to what it claims is a clampdown on Russian media in the U.S.
Russian lawmakers on Wednesday amended two laws that could require foreign news outlets to disclose their status, report their activities and be subjected to financial inspections.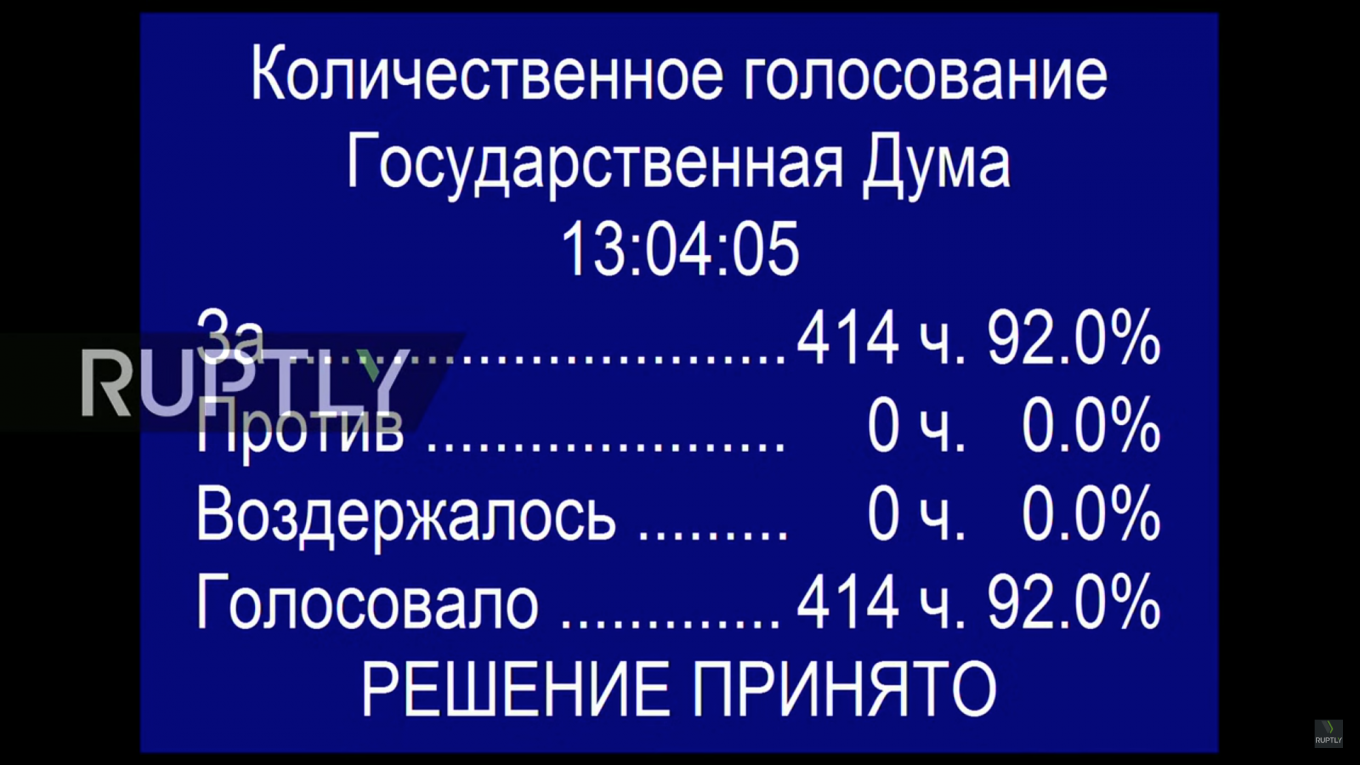 The label would apply if the outlet is either registered abroad, receives foreign funding or gets paid by a Russian company that is itself financed from abroad, the State Duma announced on Tuesday.
Non-compliant foreign organizations could be blocked without a court order in Russia.
On Wednesday, the bill passed its third hearing with a unanimous vote of 414-0.
The bill passed its second reading — also unanimously — earlier in the day. It is expected to pass in the Federation Council, Russia's upper chamber of parliament, then ratified by President Vladimir Putin before coming into effect.
Russian media previously reported that CNN, VOA and Radio Liberty, as well as Germany's public broadcaster Deutsche Welle, could be targeted.
Russia's human rights ombudsman criticized the bill for being hastily drafted, the RBC business portal reported Wednesday.