This week Moscow offers some rare pleasures for music lovers whose tastes are a bit outside of mainstream.
On Wednesday, the Great Hall of the Moscow Conservatory is hosting a solo concert of baroque music sung by Max Emanuel Cincic, one of the world's most celebrated countertenors. Cincic will be performing music by Alessandro Scarlatti, Leonardo Leo, Leonardo Vinci and Nicola Popora with Musica Viva, conducted by Maxim Yemelyanychev.
The concert is the last performance this year of the international A Priori Opera Festival. For ticket information, see: operaapriori.com/tickets.
Moscow Conservatory Great Hall. 13 Bolshaya Nikitskaya Ulitsa. Metro Pushkinskaya, Biblioteka Imeni Lenina. Wed. June 1 at 7 p.m.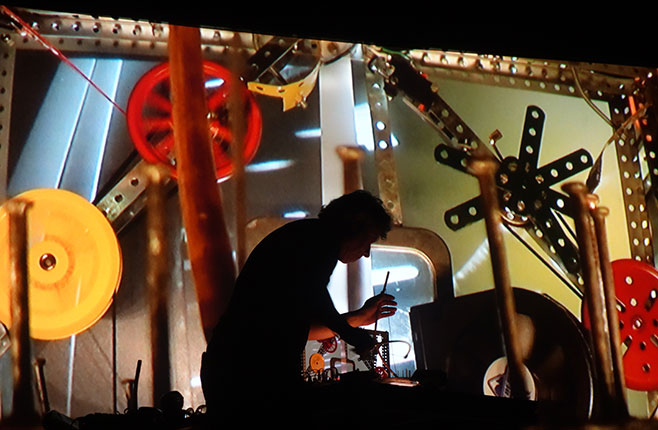 Walter Photo Studio
Pierre Bastien brings his new program "Quiet Motors" to Moscow on Friday.
At the other end of the musical timeline is a concert of avant-garde music by the celebrated French composer Pierre Bastien. Bastien is a composer who makes his own mechanical and often automated instruments and music for them to play. He also works with artists in other fields to create musical installations. In Moscow he will be performing his new program "Quiet Motors" at the MARS Center as part of the Center's Fields series, musical events that explore a range of experimental approaches to music and sound that are performed against visual material.
MARS Center. 5 Pushkaryov Pereulok. Metro Sukharyovskaya. centermars.com. Fri. June 3 at 8 p.m.