Alt-J, whose unwieldy name refers to the triangle symbol typed on the computer, is no longer the newcomer it was when the group visited Russia a couple of years ago. It now has two albums under its collective belt, the first one of which received the Mercury music prize. Their latest album, This Is All Yours, was released last fall and was met with critical acclaim. Alt-J brings its danceable indie rock to Crocus City Hall on Tuesday. Crocus City Hall, 65-66 km MKAD. Metro Myakinino. 499-550-0055. Tuesday at 8 p.m.
The fifth Ahmad Tea Music Festival is going strong. The headliner is The Libertines, recently reunited and recording new material. The Libertines' front man is Pete Doherty, who is famous for getting arrested more than once for various drug offenses. Rumor has it Guy Ritchie based the title character of his RocknRolla flick on Doherty. Notoriety aside, the Libertines really know how to work the crowd. They will be joined by two more British bands – indie rockers the Wombats and East India Youth, who can be described as electronic underground. Muzeon Park, 2 Krymsky Val. Metro Park Kultury. 985-382-2732. Starts Saturday at 6:15 p.m.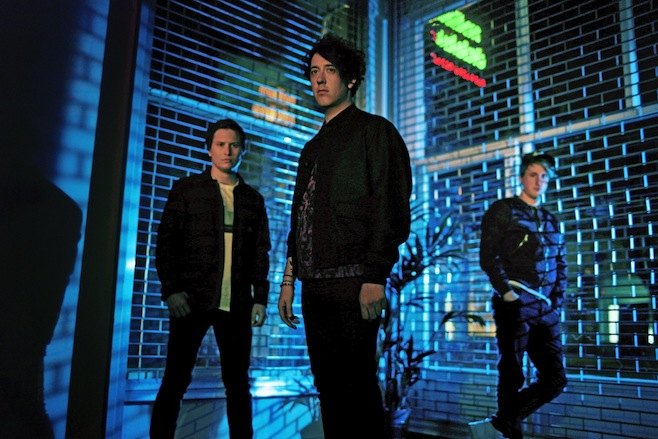 Ahmad Tea Music Festival
The British indie band, the Wombats, comes to Moscow at the Fifth Ahmad Tea Music Festival.

If you are feeling nostalgic for 1990s Russian music, this is the week for you. First, there's a two-day Chizh marathon at Sixteen Tons on Thursday and Friday. Then YotaSpace will host morbid Krematory on Friday and switch to Nogu Svelo on Saturday. Sixteen Tons. 6 Presnensky Val. Metro Ulitsa 1905 Goda. 499-253-5300. Thursday and Friday at 9 p.m. YotaSpace: 11 Ulitsa Ordzhonikidze. Metro Leninsky Prospekt. 495-230-1030. Saturday at 8 p.m.