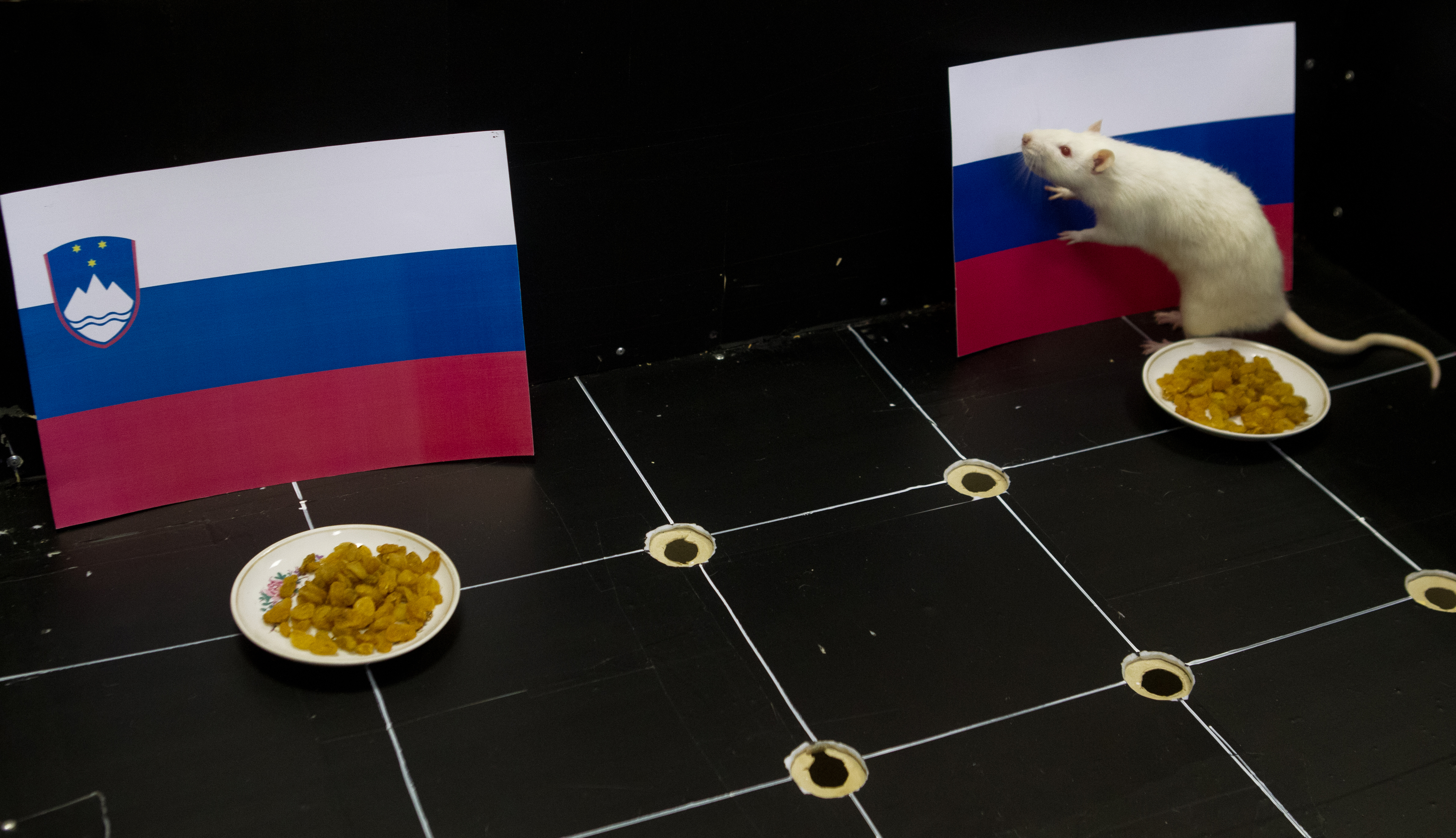 Andrei Andreyev / Ria Novosti
Remember Paul the Octopus, the eight-legged wonder who rose to international prominence as an oracle after predicting the results of all Germany's matches in the 2010 World Cup? Perhaps looking to replicate the cephalopod's success, a lab rat named Shurik at Tomsk State University was given the task of predicting how the Russian men's hockey team will do in its opening match against Slovenia at the Olympics on Thursday.
Faced with a choice between two bowls of raisin and sugar that had been placed beside the somewhat similar flags of Russia and Slovenia, the rat predicted a victory for Russia in the group A match, RIA Novosti reported.
Yelizaveta Gul, a graduate student at the lab for studying nerve activity, explained the choice of animal by saying that rats in particular have highly developed sense organs and therefore and see and hear things that humans don't notice. It is unclear how those advantages would help Shurik to successfully predict the outcome of sports fixtures.
The rat is not the only creature being told to use its senses to forecast results. A pair of otters named Ashley and Harry in Sochi, where the Games are being held, also predicted that Russia would win the match, Novy Region reported.
The United States take on Slovakia in Thursday's other match in group A. Both games start at 4:30 p.m.
The men's tournament began Wednesday with a 4-2 win for Sweden against the Czech Republic, while Switzerland defeated Latvia by a solitary goal.
Also see: