Russian gross international reserves (GIR) topped $530 billion as of June 29, Russia's Central Bank has reported.
Russia's international reserves are now well beyond the $500 billion informal target that the Central Bank had set itself as a comfortable reserve level.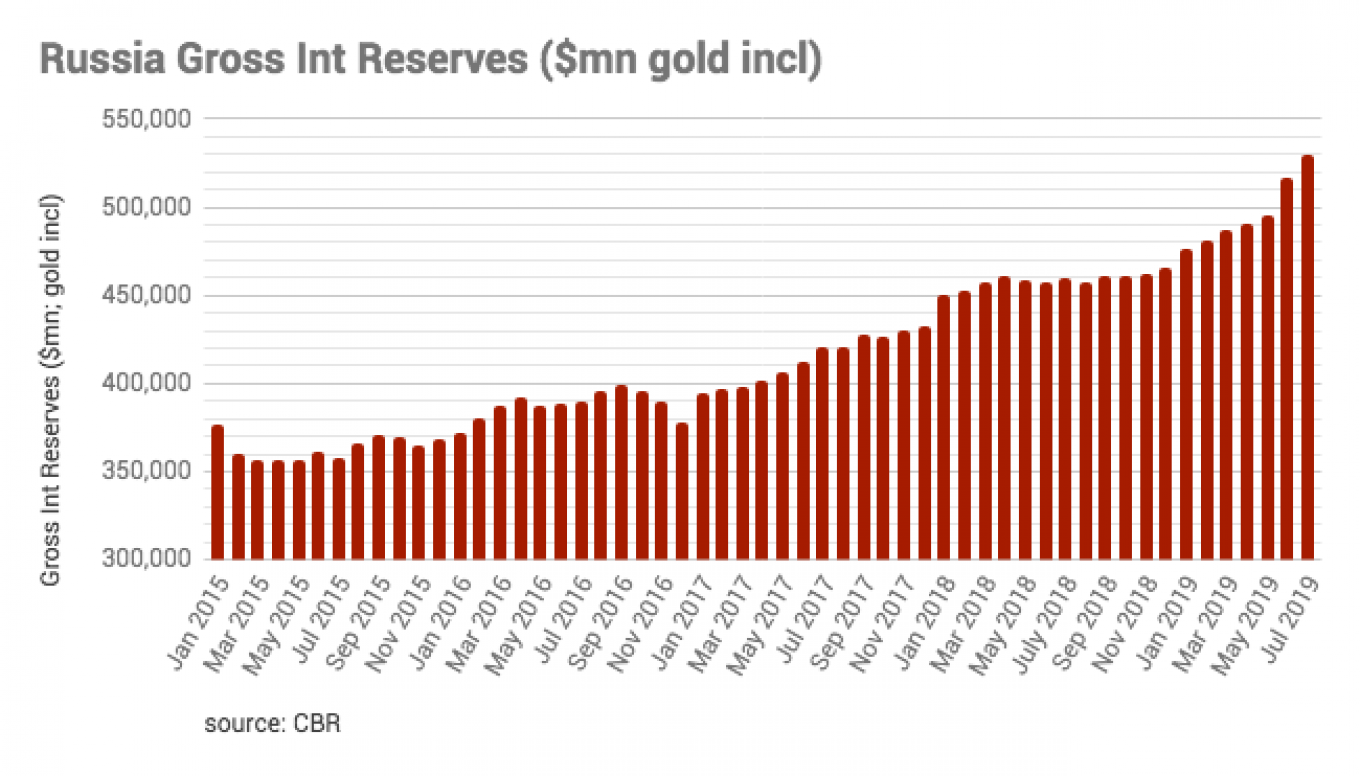 Reserves have been rising steadily all year and increased again from $495 billion at the end of May, or about 13 months of import cover.
Russia now has fourth-largest reserves of any country in the world after China, Japan and Switzerland.
President Vladimir Putin has set out to build a financial fortress and so insulate Russia from economic attacks by the U.S.
An increasing amount of Russia's reserves are held in currencies other than the U.S. dollar as well as in gold.
The total amount of Russia's gold reserve exceeded 2,168 tons as of May. In 2018, Russia bought 274.3 tons of gold. Gold purchases were financed by the Bank of Russia's almost complete sale of its U.S. Treasury bond portfolio, the organization's report said.
The Central Bank mainly purchases gold from domestic producers. Moscow, buying gold, is seeking to reduce its dependence on the U.S. dollar in the event of an extension of sanctions by the United States.
This article first appeared in bne IntelliNews.