Having trouble coming up with material on a slow news day? This Russian website found motivation in a $150 fine it incurred for being honest about having nothing to write about on the weekend.
Park Gagarina, an online news outlet based in the central city of Samara, was fined 10,000 rubles in 2018 for not updating its page on a Saturday and Sunday.
A court upheld the fine despite the outlet's argument that "it just so happens that nothing happens in Samara on weekends — so we don't write anything."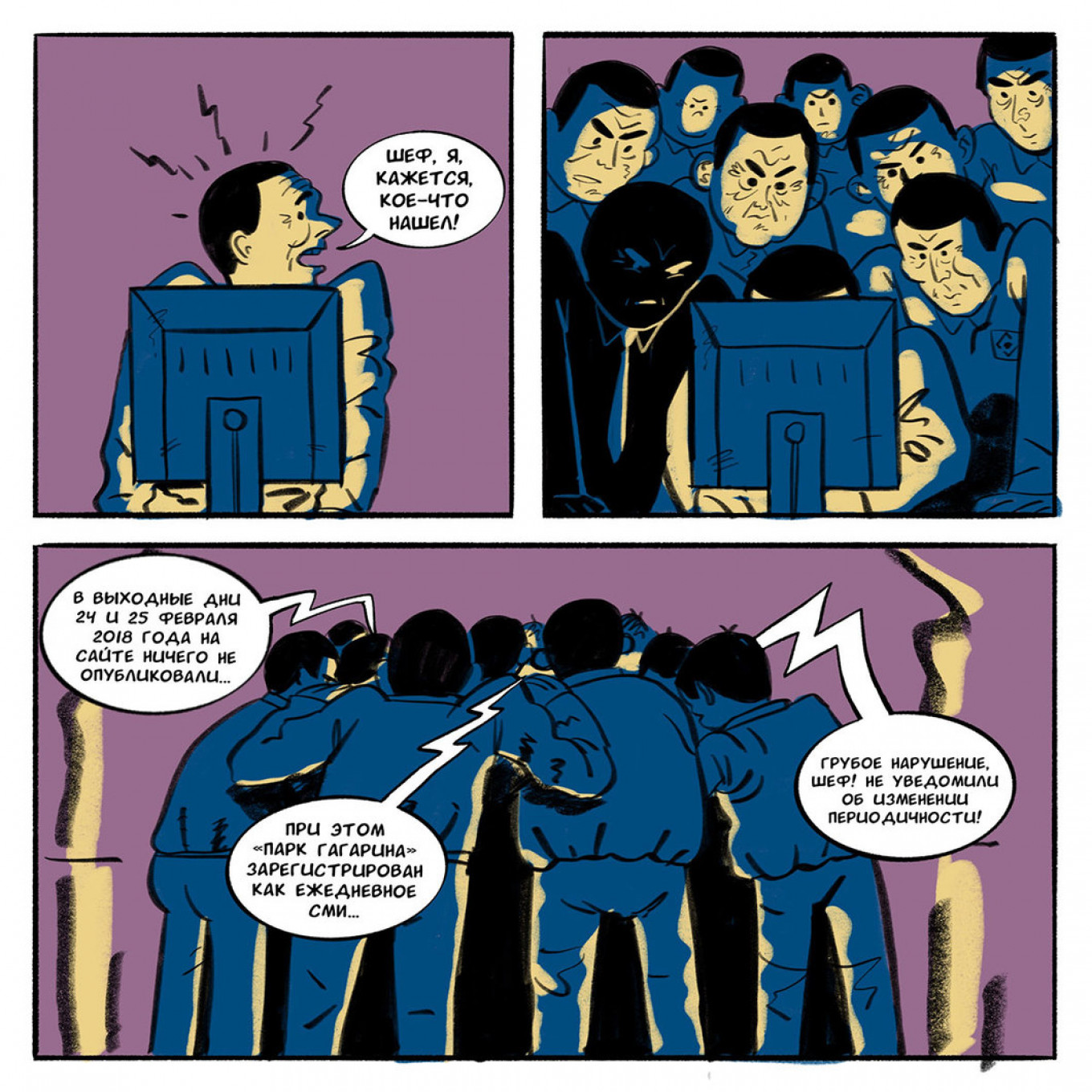 As a workaround to comply with the rules, Park Gagarina set aside Saturdays and Sundays to exclusively publish news about its punisher — the state media regulator Roskomnadzor.
Sure enough, last Sunday it reported about Roskomnadzor pressing charges against another news outlet for publishing offensive photographs that were in fact provided by Russia's Investigative Committee.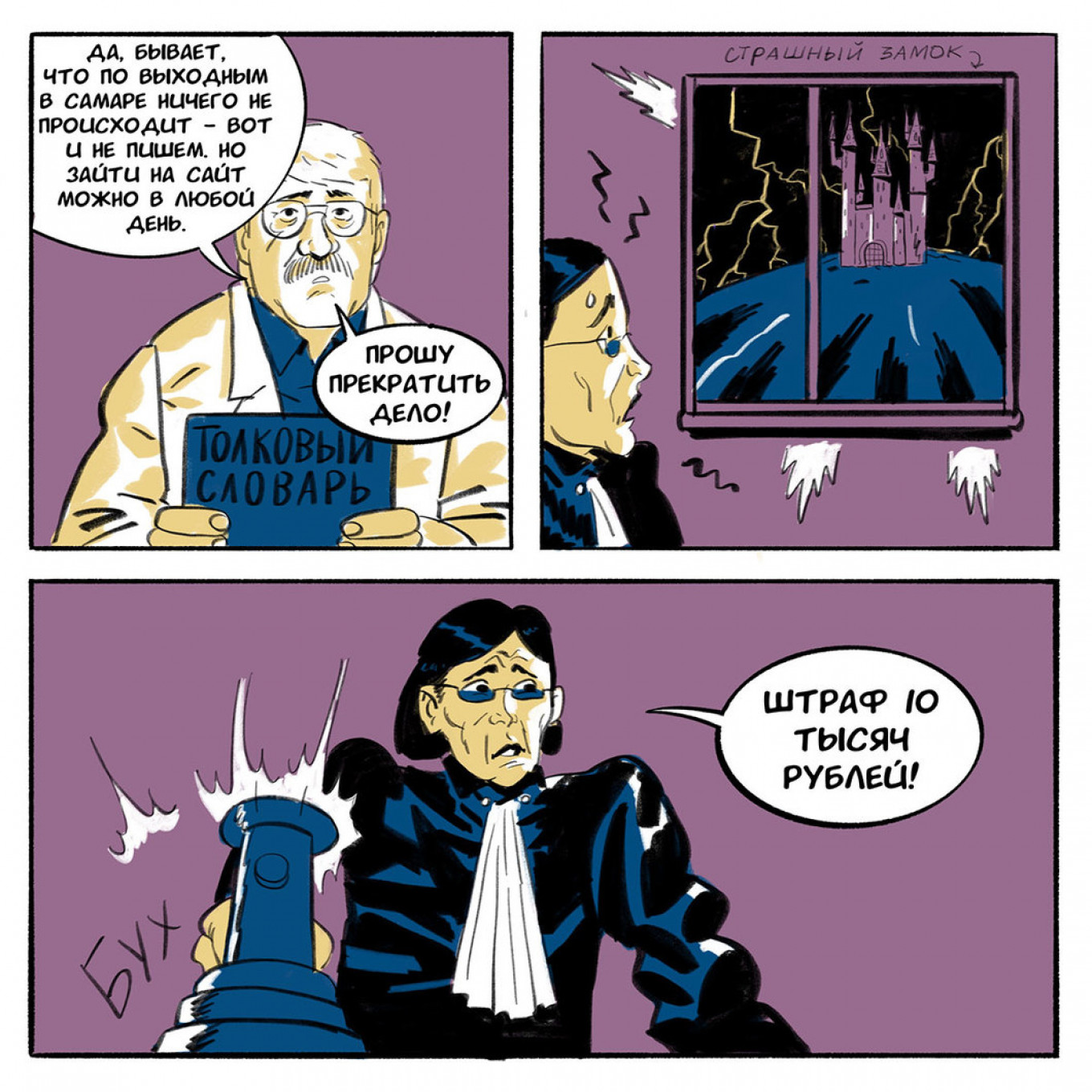 "Our revenge was terrible," chief editor Sergei Kurt-Adzhiyev said in the investigative Novaya Gazeta newspaper's special project that tells Park Gagarina's story in comic book form.
Kurt-Adzhiyev, former editor of Novaya Gazeta's disbanded Samara office, recalls Roskomnadzor employees imploring him to stop, asking "Why are you making fools out of us?"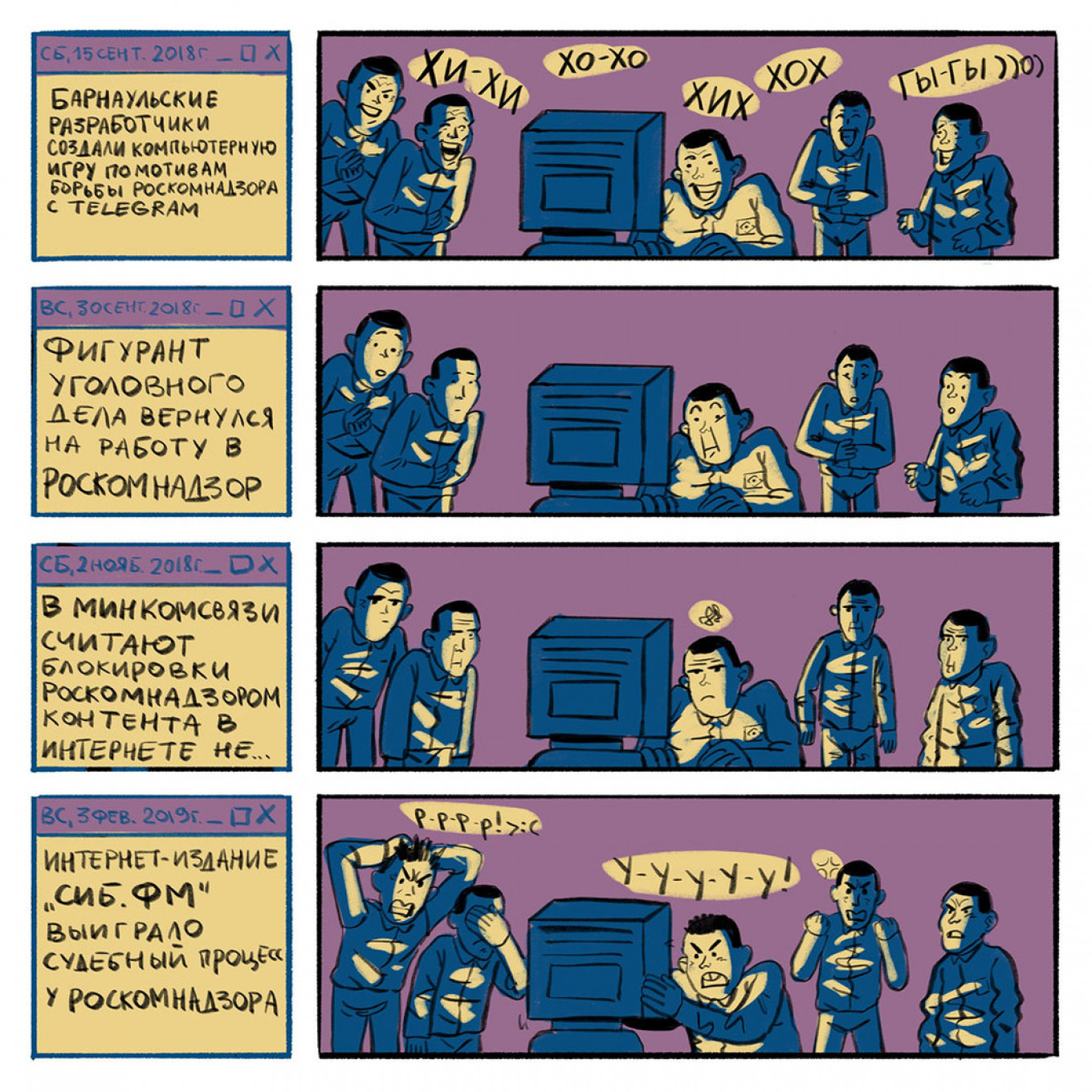 Online news outlets face similar fines for no news on weekends throughout Russia, said Svetlana Kuzevanova, a senior lawyer with the Voronezh-based Center for Media Rights.
"These actions by Roskomnadzor sadly force editorial staff to waste enormous amounts of energy, nerves and time on complying with formal laws nobody needs," she said.
"There's nothing fun in that."