Scientists in Russia's Far East have spotted an Amur leopard and Siberian tiger within Vladivostok city limits for the first time, the Leopard Land conservation trust announced Tuesday.
The wild cats were papped by a secret camera trap at a national park in Primorye region which lies within the borders of Vladivostok's urban district.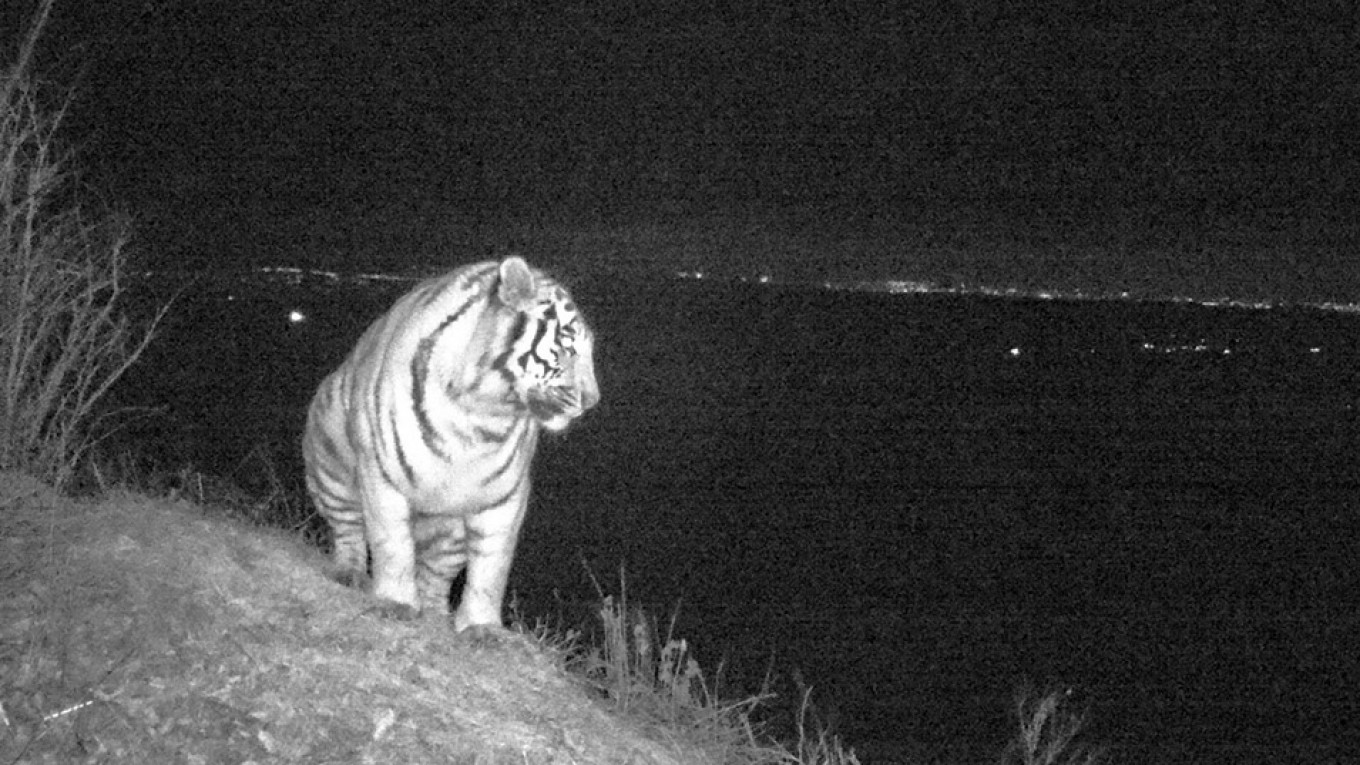 The photos show the tiger and leopard on the prowl with Vladivostok's city lights gleaming in the distance. The beasts' proximity to civilization and the urban jungle demonstrates how "we have an inextricable link with them," Leopard Land employee Viktor Storozhuk said.
"For many, leopards and tigers are simply animals living far away in the taiga," Storozhuk continued. "However, these unique creations are very real and very close to us."
The camera trap in question is one of 400 installed by Leopard Land researchers to monitor the animals' health and behavior. The photographs of the leopard and tiger not only provide information on their wellbeing, but also show how the cats are Vladivostok residents.
The Amur leopard came close to extinction in 2007 when its population fell to an all-time low of 30 cats. Scientists and researchers now believe that around 91 leopards and 30 tigers are living in the national park.