Three trucks have been frozen still in a Russian river after falling into it last month, with one semi-trailer recovered and two others at risk of sinking if the ice melts.
Images from the frozen river in the republic of Sakha some 9,000 kilometers east of Moscow show the trucks sticking halfway out of the ice. Local environmental authorities registered extremely high levels of petroleum products in the river since the semis, which were carrying cargo for a silver mining company, got stuck there in early February.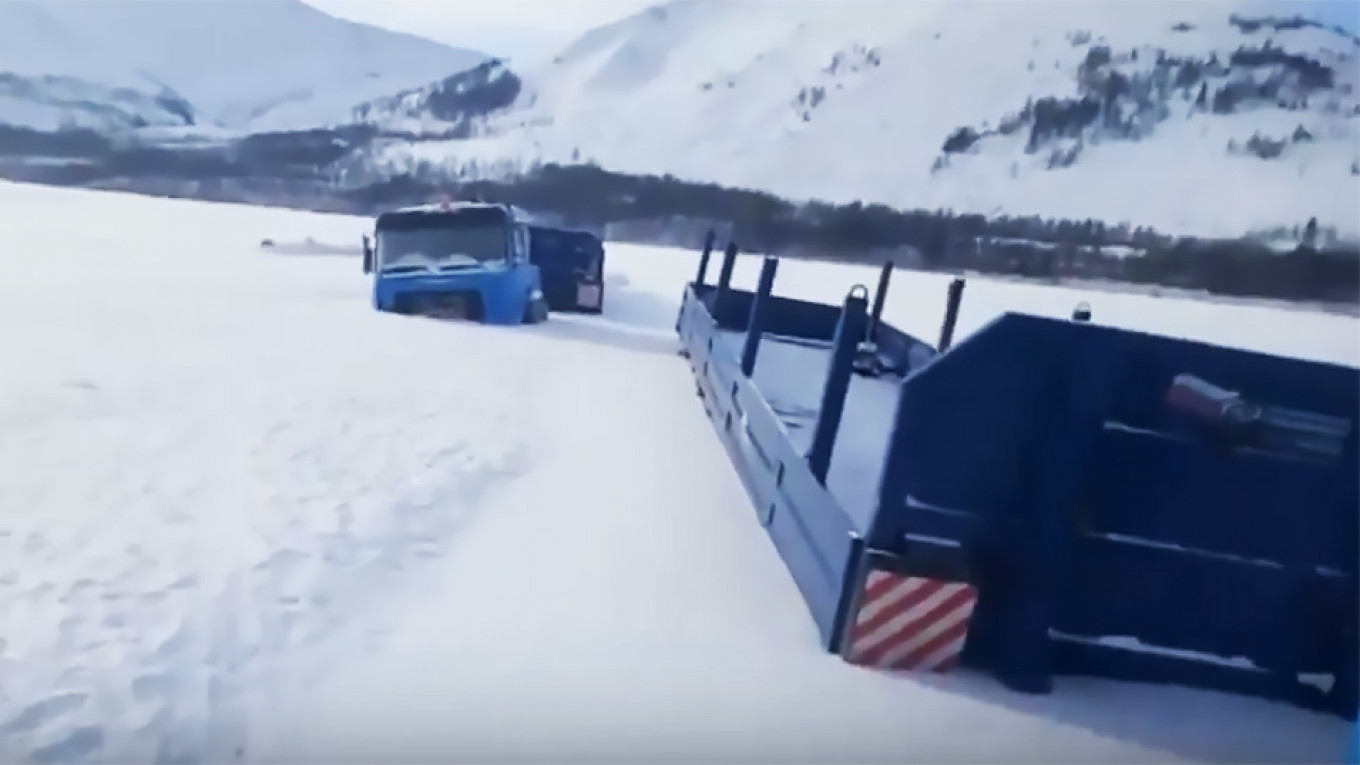 The state-run TASS news agency reported that one truck had been recovered from the frozen Tumara River on Feb. 18 after evacuation equipment gained access to the remote area.
According to The Siberian Times, the drivers of the trucks have set up camp next to the vehicles on the ice.
The outlet describes their attempts at recovering the trucks involving dicing ice cubes around the truck and dragging it out over a makeshift ice ramp.