Two armored personnel carriers traveling through a Russian city crashed into several passenger cars on Wednesday, leading to traffic mayhem, a local news website reported.
The traffic accident was sparked when one armored personnel carrier leading the traffic queue suddenly began to reverse, squashing the four vehicles behind it against the other armored personnel carrier, the local takt-tv.ru news outlet cited witnesses as saying.
Four cars were jammed between the two military vehicles, according to images posted online from the city of Kursk. Videos depicted the drivers of the four vehicles arguing while the soldiers driving the vehicles chatted nearby.
TASS reported there were no casualties.
Meanwhile, last year in northern Russia, an armored personnel carrier was used in a robbery when a man who hijacked the vehicle rammed it into a shop in order to steal some wine.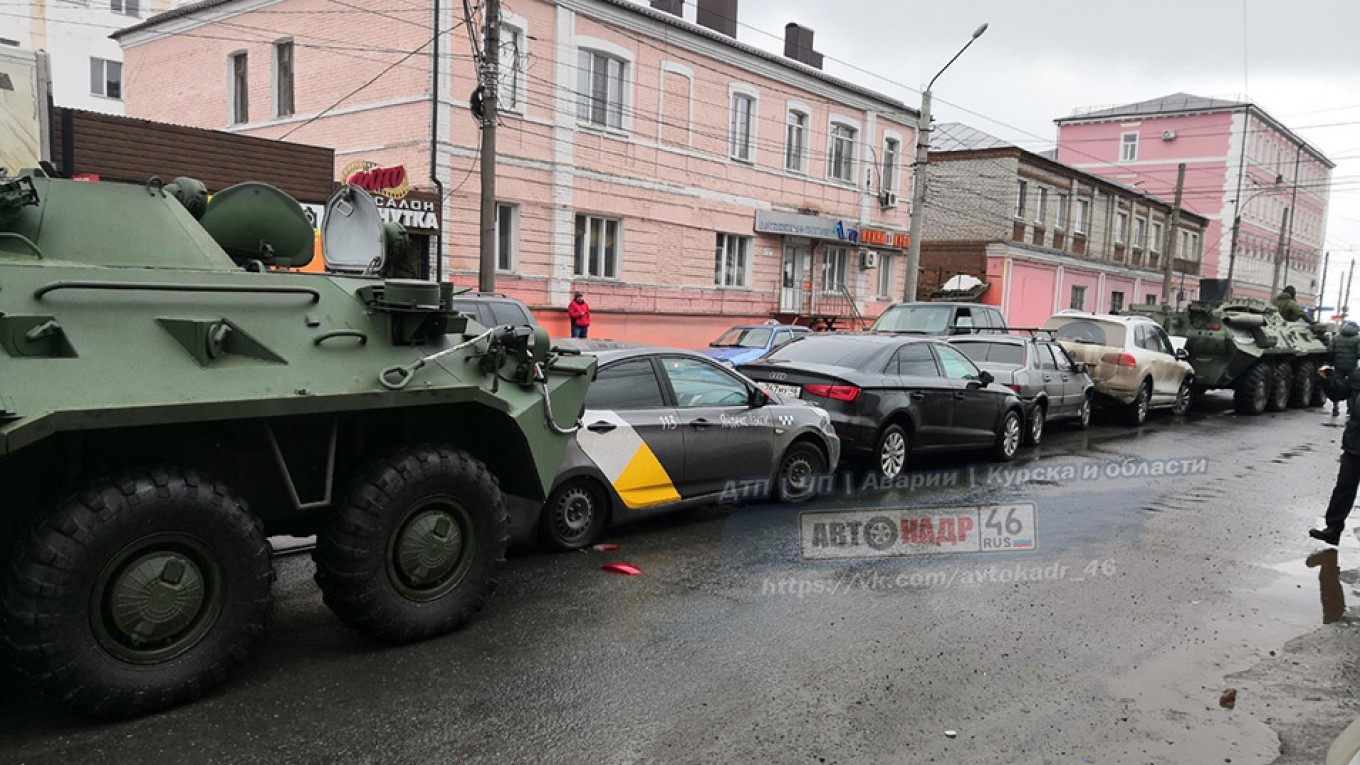 The footage from Kursk comes a day after drivers on Moscow's ring road witnessed two intercontinental ballistic missile carriers stuck in traffic.
Reuters contributed reporting to this article.