Slow and steady wins the race for this German football fan.
Motorists in Belarus spotted a vintage German tractor pulling what looks like a beer van at a steady clip of 30 kilometers per hour, the country's Abw.by auto industry website reported Tuesday.
Its driver, a 70-year-old German man with a dog, hopes to reach FIFA World Cup host Russia within 10 days, an eyewitness who spoke to the driver said. The football tournament kicks off in Moscow on June 14 with a game between Russia and Saudi Arabia.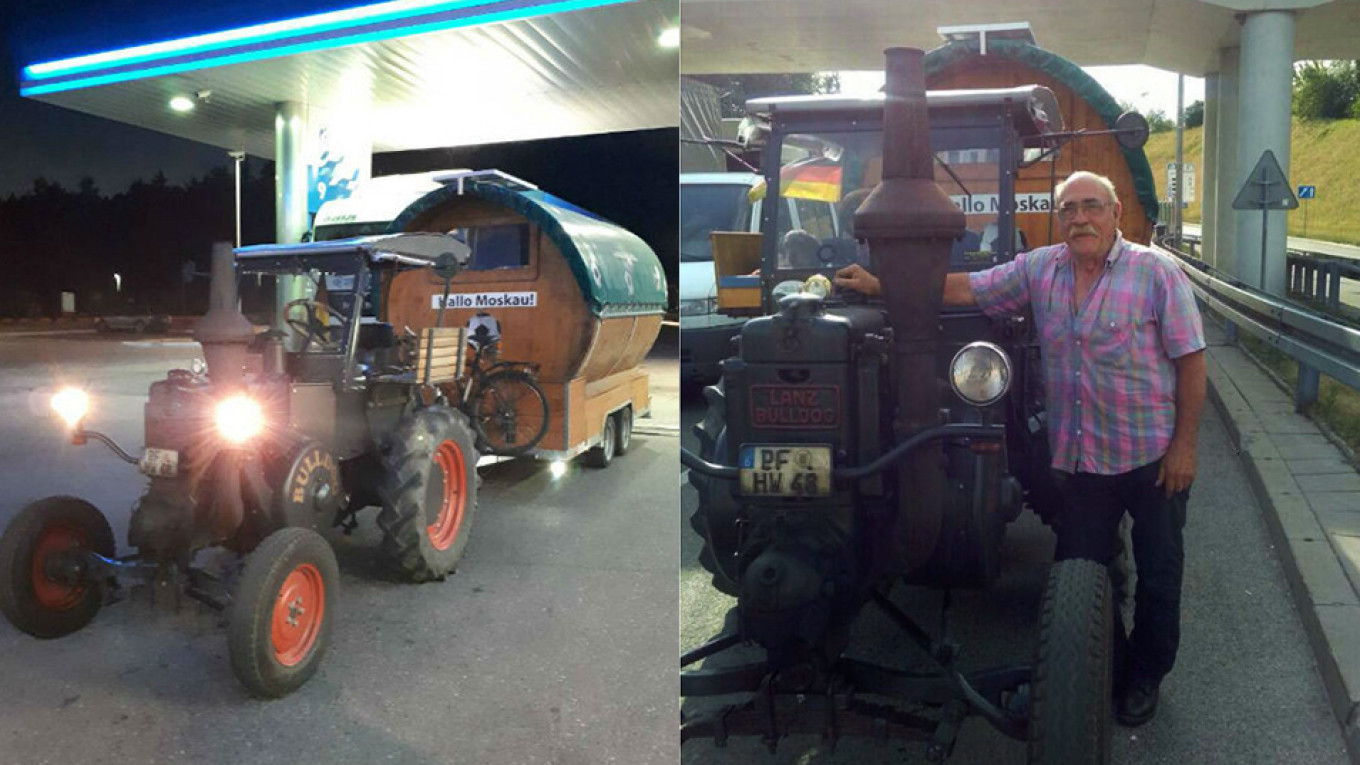 "His mode of transportation caused delight, surprise and, of course, pity; poor man, the tractor is so slow," a witness named Ksenia told Abw.by.
A wooden trailer "that looks like a beer van but is in fact a house on wheels" is hitched to the tractor, said another motorist named Sergei, who filmed the van crossing the Polish-Belarusian border.
Videos showed the driver hand-cranking the 1920's-era Lanz Bulldog tractor and pulling up at a gas station.
A "Hallo Moskau!" sticker plastered onto his "beer van" evokes the World War II-era "To Berlin!" stickers ubiquitous in modern-day Russia, albeit with a friendlier twist.  
"The championship is coming soon, we need to help him get there. The main thing is for his Bulldog [tracotr] to make it," Sergei was quoted as saying.