This Thursday morning, the Tretyakov Gallery started selling tickets to a new round of its hottest exhibition: "Roma Aeterna. Masterpieces of the Vatican Pinacotheca. Bellini, Raphael, Caravaggio." When high demand quickly crashed the museum's online ticket sales, the city's art enthusiasts made a beeline for the gallery itself, some stampeding over each other to get their hands on some sweet, sweet admission.
The exhibition itself, which features famous works from 12th to 18th centuries, including paintings by Raphael, Caravaggio, Bellini, Guercino, Perugino, Poussin, and Reni, has been open since Nov. 25, 2016, and won't close until Feb. 19, 2017. But this Thursday, Dec. 15, marked the first day of sales for admission tickets to the exhibition between Dec. 31 and Jan. 15.
For more on the Tretyakov Gallery's recent superstar status in Russian culture, see: Russia's Blockbuster Museum: The Tretyakov Reborn
Because of enormous interest in the exhibition, the Tretyakov Gallery has instituted several special rules, requiring visitors to this part of the museum to purchase tickets in advance, which are registered to individuals by name and are non-exchangeable, in order to discourage scalping.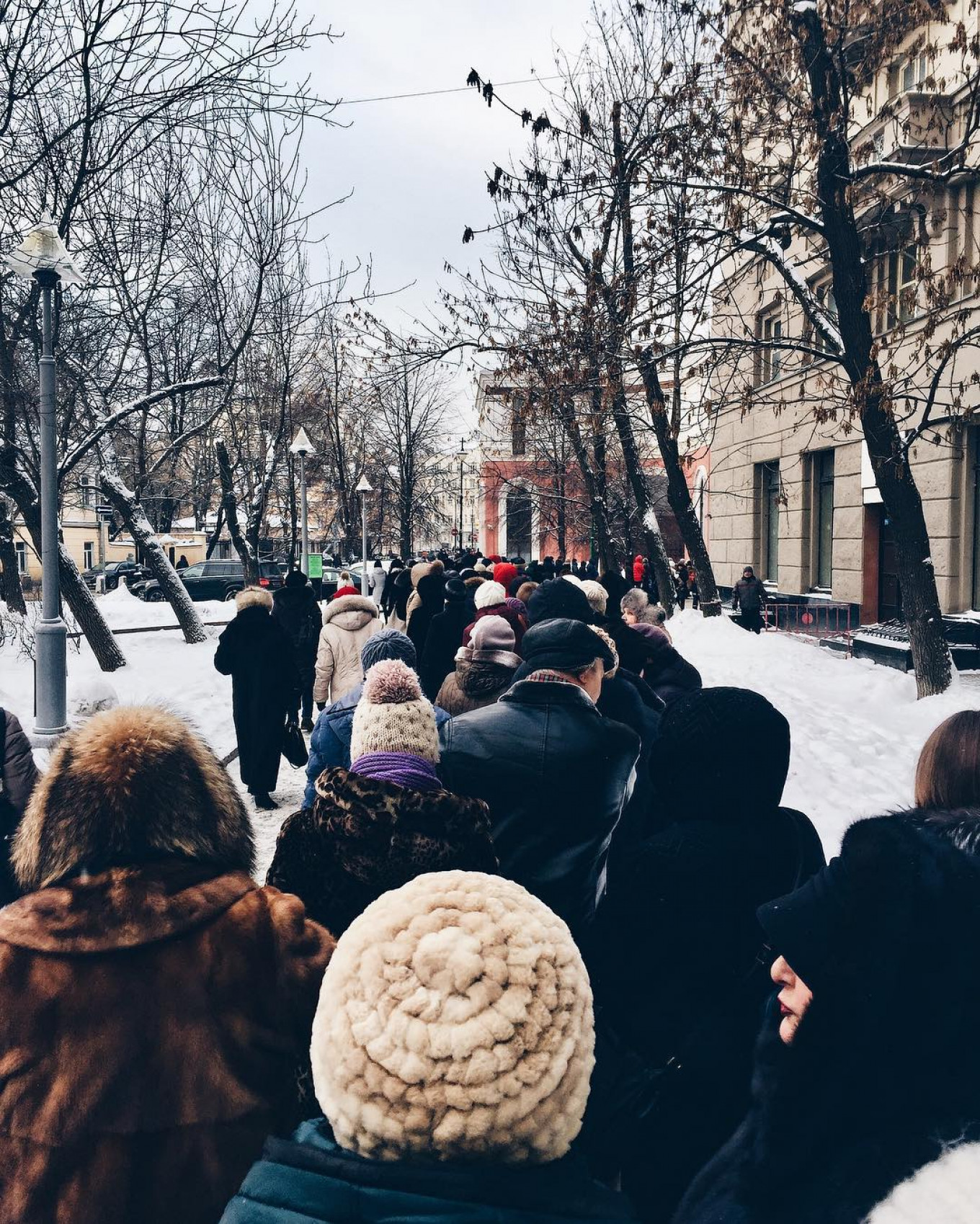 Adults lucky enough to get their hands on tickets will need to surrender 500 rubles (about $8) for the honor.
In January 2016, visitors to the Tretyakov Gallery famously broke an entrance door while trying to gain access to the Valentin Serov exhibition. Valentin Serov is a 19th and early 20th century Russian artist, regarded as one of Russia's premier portrait artists. One of his most famous works is "The Girl with Peaches" painting.