Adri BBQ 
Wine, dine and unwind 
Adri BBQ is the perfect contemporary dining spot to indulge or entertain after a day at the office. A glance at the menu immediately tells you that the focus is on wine — with a huge selection available by the glass — but the food is really too good for a bar. Try the lamb ribs with sweet ratatouille (680 rubles).

I Like Grill 
Stylish, contemporary cooking 
I Like Grill is the food-orientated brother of I Like Wine and I Like Bar. An enormous open grill forms a focal point for the dining room while beautiful chandeliers play the light off the walls and tables. After feasting on a steak prepared before your eyes, head to the Tolstoy House Museum, a stone's throw from the restaurant.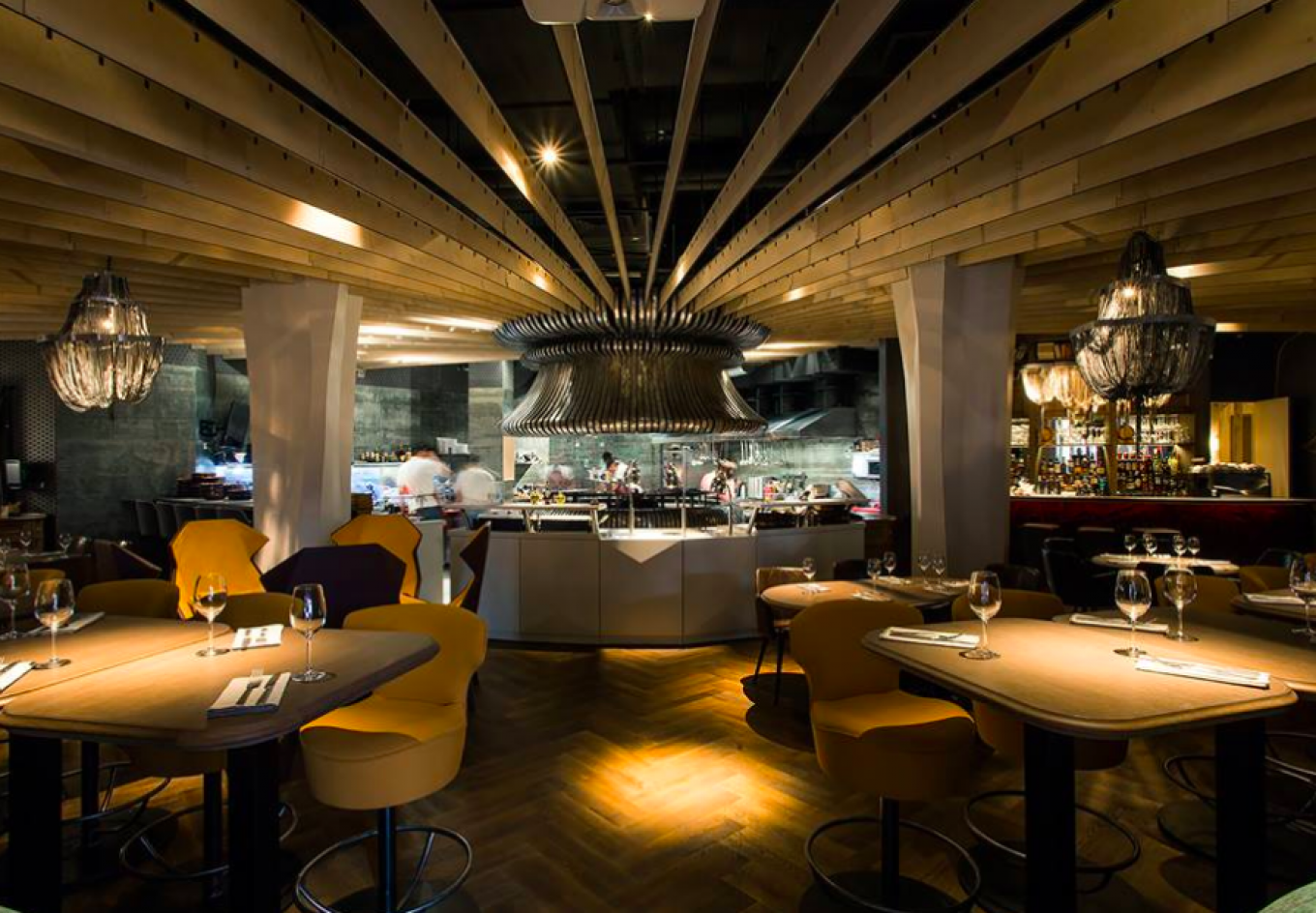 Pho Fighters 
Vietnamese street food 
Pho Fighters is a small joint with limited bar seating, but at 230 rubles a bowl you'll be tempted to lunch there every day. The menu is select but true to its name. There are three selections of pho — a warming Vietnamese noodle soup — as well as chicken curry noodles, beef chili noodles and a selection of salads.

Brussel 
Belgian gastropub 
Brussel (Brussels) is a new spacious two-story cafe and the first foray of St. Petersburg's Italy Group into Moscow's restaurant market. Try the excellent half farmer's smoked chicken (560 rubles) with sweet chili eggplant (350 rubles) and don't miss the beer tasting —a "carousel" of five small glasses of beer for 640 rubles.