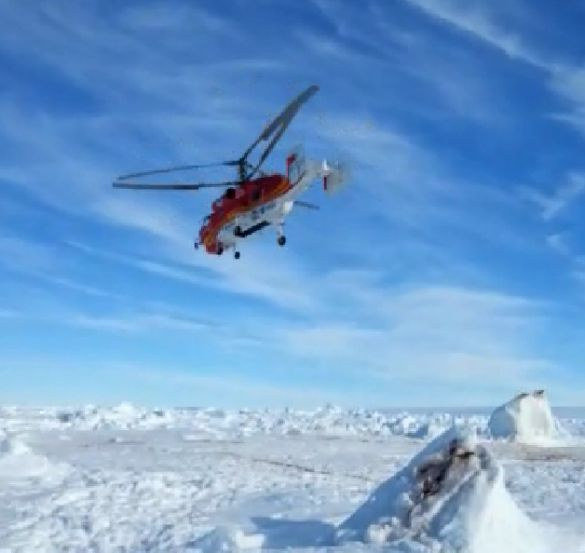 A still from a video showing a rescue helicopter taking off with part of the vessel's crew. ( Chris Turney / Twitter)

Rescuers on Thursday succeeded in airlifting passengers from Russia's Akademik Shokalsky ship, which has been trapped in thick Antarctic ice since Christmas Eve.
"The Chinese helicopter has arrived @the Shokalsky. It's 100% we're off! A huge thanks to all," expedition leader Chris Turney said on Twitter as the operation started.
"Take off! second team gone. Looking good," he tweeted about two hours later, referring to a second group of people getting airlifted.
All 52 passengers were safely taken to the Australian icebreaker Aurora Australis, Interfax reported, citing NBC television.
The helicopter made several runs to bring all the vessel's passengers to safety, Vesti television reported, in an operation that lasted several hours. The passengers will be transferred to the Chinese ship Xue Long.
The ship's 22 Russian crew members will remain on board and wait for the U.S. Polar Star icebreaker to free their ship from ice, Vesti said.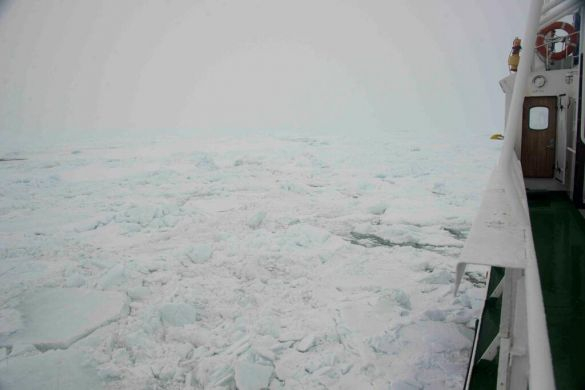 The view from the "Akademik Shokalsky" on Dec. 31. (Chris Turney / Twitter)

The 22 crew members and 52 passengers, most of whom are part of a scientific expedition to the region, were trapped on board the "Akademik Shokalsky" ever since the ship got frozen in sheets of ice near Commonwealth Bay.

Earlier attempts to rescue the more than 70 passengers stranded when neither a Chinese nor an Australian icebreaker managed to get through sheets of pack ice surrounding the vessel  that the Federal Meteorological Service said is 2 to 3 meters thick.