Prime Minister Dmitry Medvedev has tasked the country's leading automotive institute with designing a luxury car for President Vladimir Putin.
The car would also be used for other top officials, and its foundation would be used to build regular cars for ordinary people both in Russia and abroad, according to a Medvedev decree issued Monday.
A state-run research center, the Central Scientific Research Automobile and Automotive Engine Institute, was awarded the contract without a tender, and an agreement providing the parameters of the project will be signed between the government and the institute shortly, Vedomosti reported.
The institute will develop a common vision for the car over the next few months and will receive 700 million rubles for its work, Deputy Industry and Trade Minister Alexei Rakhmanov said.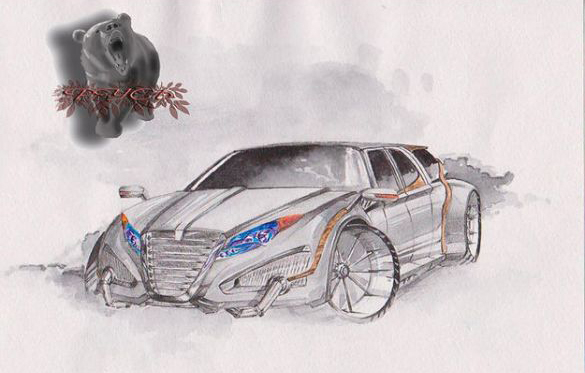 Vedomosti
Alternative limo design being considered by the research center.
Rakhmanov expressed confidence that the vehicle could become quite competitive if the project was properly organized and the design and manufacturing elements were correctly implemented.  
But Oleg Datskiv, the director of Auto-Dealer.ru, warned that the luxury car would face stiff competition from aggressive newcomers like Hyundai and Kia. VTB Capital analyst Vladimir Bespalov agreed, saying the government would be wise to limit its production to cars for Putin.
The project, initially intended to rectify a shortage of government vehicles, was expanded by Medvedev earlier this year as he set about making Russian cars more competitive in the global market.