Tobin Auber is an English writer who lived in St. Petersburg for 29 years. During that time he worked in many jobs, including as editor of The St. Petersburg Times and as a film producer. He has published ten chapters of his memoir, "30 Days in the Hole," an extract of which is published here.
The Moscow Times spoke to the author about the book and about leaving Russia within days of the country's full-scale invasion of Ukraine.
When did you move to Russia and why?
I moved to Petersburg at the end of 1993, planning to learn the language from scratch to a standard where I could read the books I loved in the original and then move on. I thought it would take about a year.
It didn't quite work out that way, and I ended up staying for 29 years, working in all kinds of jobs. I had a rule that I would never turn down any reasonable offer of work and accept most of the unreasonable ones, as long as it helped me to learn the language and learn about the country.
Mostly that meant working in journalism and film, editing The St. Petersburg Times and various other publications and working with directors such as Alexei Balabanov, Nikita Mikhalkov, Alexander Sokurov and Alexander Rogozhkin. But I was basically moonlighting the whole time, so it's by no means limited to that. I've worked for everyone, from CNN to Yevgeny Prigozhin, and in all sorts of fields.
What is "30 Days in the Hole"? Why did you start writing it, and why did you decide to write it in Russian?
When my wife Katya caught Covid in November 2020 and we were self-isolating at home, I decided that I wanted to write something in Russian. This was both as the ultimate test and something to show for having studied the language for so long, but also because I feel that I have something to say to Russian readers. I thought I'd choose quite a compact story about my experience in Russia so that I'd be certain to get it finished.
I was interested in the fact that we were all locked down and incarcerated by Covid, which reminded me of working on the film "The American" with Alexei Balabanov, the actor Michael Biehn – who was in "Terminator" and "Aliens" – and various other familiar faces, such as Sergei "Shnur" Shnurov from the rock band Leningrad.
The book's title, "30 Days in the Hole," comes from the song by Humble Pie about a kid who gets jailed for possession of drugs. Michael Biehn played it for me when we were in Norilsk and told me that it was the perfect description of his time in Russia. And it's a great song.
We started making "The American" in New York and then flew to Norilsk, a brutally cold nickel-mining city in the far north of Russia, up in the Arctic Circle, where it all started to go horribly wrong. The book follows that story and ends with us giving evidence against Biehn in Los Angeles in the court case that came out of the whole thing. Really, though, it ended with Balabanov dying of alcoholism a few years later, and I'll cover that too: the last time I spoke to him was a few weeks before he died.
I've worked as a narrator and voice artist for years – I used to do the announcement on all of Russia's highspeed trains – so we're putting the chapters out it in a podcast format as an audio book as we go along, too.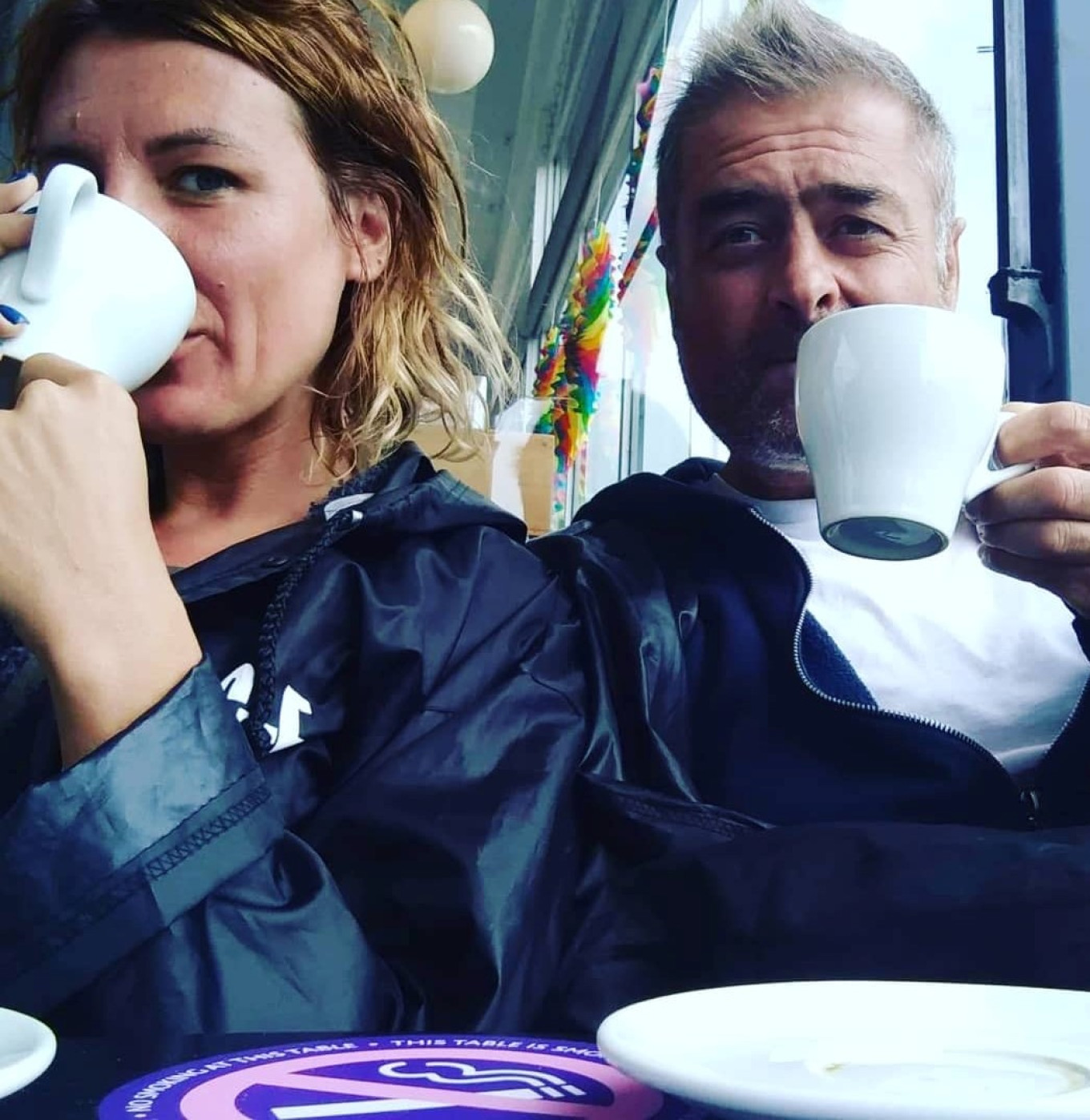 You started writing the book and publishing chapters online in late 2020. Have recent events, particularly the conflict in Ukraine, affected your approach?
The invasion has really put some of the themes and subject matter under a magnifying glass.
Balabanov is seen by many as a nationalist and very anti-Ukrainian, particularly because of his film "Brat 2" and its Ukrainian characters. I set up the whole shoot in the Ukrainian Village in Chicago, I found the Ukrainian actors, I wrote some of the dialog, I translated it into English in a way that has caused a lot of controversy.
The invasion hasn't really changed what I have to say in the book — it was always going to be about responsibility. It's just made it all a lot more sensitive and raw.
On a personal level, the book is being written and published in real time, so it's changed our circumstances and what's going into it: it's a memoir after all.
As soon as Russia launched a full-scale invasion of Ukraine, my wife and I made plans to leave. We got out three days later. We'd talked a lot about leaving before, but it was complicated. Katya has three kids from her first marriage, I have three kids from my first marriage, one of them adopted from a children's home. Some of the kids have British passports, some don't.
All of that made leaving a lot more complicated, and we haven't had a lot of help from the British authorities so far. So we're stuck in bureaucratic limbo at the moment, temporarily living in Turkey and struggling to make ends meet.
A year after we left Russia, Katya wrote something about our departure. Since she edits my Russian — she has the same checkered career history as me and also worked as a journalist — it made sense to put it in as the tenth chapter, as a note from the editor, as it were.
"30 Days in the Hole"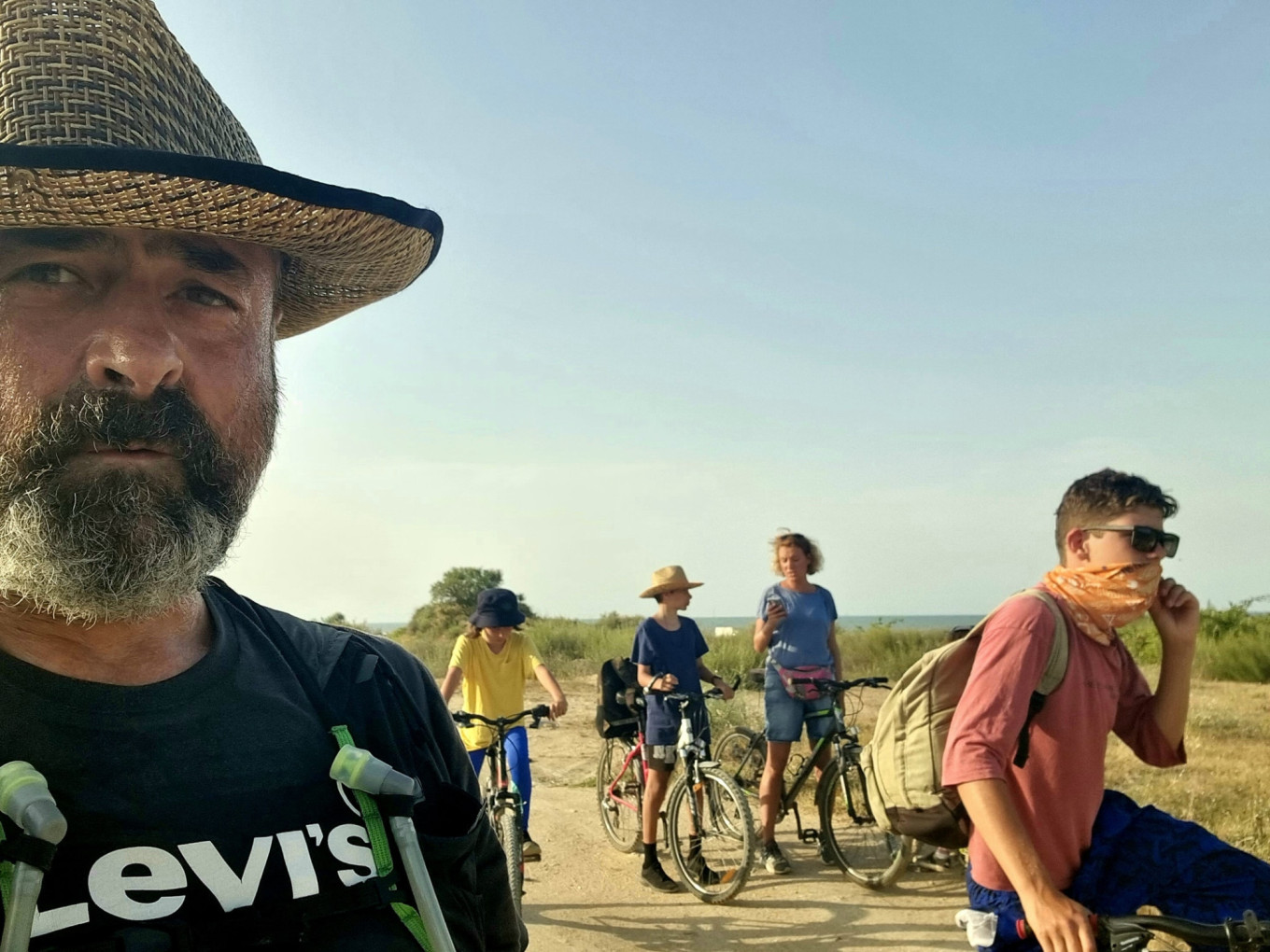 Chapter 10: Editor's Note on Day 365
Our Turkish Airlines flight out of Pulkovo Airport, St. Petersburg, was late at night on February 27, 2022. We thought our family would be on the last flight out of Russia.
For the same amount of money that we paid for our tickets, we could have bought a seven-year-old German-made car in good condition. But despite the cost, it was entirely possible that some of us would not be allowed to leave.
By February of 2022, in my 100-year war with my ex-husband, I had lost all the negotiated settlements and court cases because the legal and judicial system in Russia is corrupt sh*t. The partisan battle, however, was still being waged.
My children and I had been put on lists of missing persons. We'd had to sign statements for the police confirming that we hadn't been kidnapped by a capitalist imperialist. Social services had been called in to make sure our children weren't being kept in inhumane conditions. And in the summer of 2021, my son Markus and I had driven back from Dagestan without license plates because in Chechnya it turned out that our family car had been reported stolen. Every couple of kilometers a predatory traffic cop would stop us and get money out of us with the opening line, "Well now, Yekaterina Sergeyevna, you seem to have a problem!"
In November of 2021, on the eve of my ex-husband's birthday, the court bailiffs had banned him from leaving the country for refusing to pay alimony for years. I was expecting a backlash – that he would block my children's right to leave the Russian Federation.
Things were "complicated" for Tobin, too. At the last moment his ex "forgot" to leave her permission to cross the border in their son's passport. They adopted Tyoma when he was four. He is only six months older than their biological daughter, but they have different surnames. Although, according to their birth certificates, they have the same biological parents – such is the confusion of the adoption process in Russia — and by law, an adopted child can't cross the border without permission from both parents.
We agreed that if they let everyone out but Tyoma, he'd stay behind with his mother in Russia.
This was an awful prospect: saying goodbye at the border, ordering him a taxi while we all flew out. I was scared for Tobin.
Our neurotic family circus had spent the whole of the 27th getting powers of attorney done at the notary's office, getting Covid tests done on everyone, filling in Covid forms on the net to get into Turkey and nervously following the news on our phones.
I'll never forget the scene: Maya sitting on the floor in a pile of clothes and textbooks, crying bitterly. "I don't know what to take with me, I want to take my toy shark, I don't want to leave, I've got a Latin test at school tomorrow!" It was gut-wrenching.
My mother came round in tears in the evening. We were leaving her with three pets and her apartment in a mess from all the frantic packing.
Some of the planes flying to Russia were being turned round in the air and sent back. A friend, Sasha in Italy, was tracking our plane, letting us know when it flew out of Istanbul and when it landed at Pulkovo.
We went to the airport in two taxis, taking the ring road out over the Gulf of Finland because the center of the city had been blocked off.
Our taxi driver was chatty. When he heard we were flying to Turkey, he turned out to be a big fan of the resort town of Antalya. I started talking to him about the war that had just started. I thought we were on the same wavelength, but when we got to the Moscow Highway he said that Putin is our president and he will smash the fascist scum while we're on holiday. I quickly brought the conversation to a halt. It was frightening.
The line at the Istanbul flight check-in was made up largely of foreigners, mostly Americans. A lot of the passengers were flying on from Istanbul. Instead of suitcases, many of them had bags for snowboards stuffed with clothes. There was an incredible number of cats and dogs. Everyone looked scared, talking quietly among themselves.
At the check-in desk they refused to give Tyoma a boarding card without permission from his mother. Tobin argued with them for a long time, holding up an already tense line, but he managed to talk the woman from the airline round, promising that if there were any problems with the officials at passport control he'd sort it out with them.
We went through immigration in two groups. I went with my kids, followed by Tobin with Tyoma and "Big" Martha. We both have daughters named "Martha," but they have different surnames – "Big Martha" is Martha Auber, Tobin's daughter, and "Mini" Martha has my last name, Rosukhovskaya.
Five kids, three surnames, four parents. And an Englishman.
My side got through easily. My three all look identical, they weren't on the "stop-list," and they all chirped that they were on their way to Izmir to see their English relatives.
That moment when a stranger, a penpusher in a glass box, stares into her monitor holding our passports in her hand, is when we really panic. So for the last six years, every time we got across the border with the kids, it was a celebration.
We rolled through the security gates, traveling light, leaving all that weight behind us.
But then Tobin and Tyoma didn't come out for a long time.
Realizing that there was something wrong with Tyoma's documents, the woman at immigration control started checking them in detail and asking questions.
Tobin and Tyoma were the last through. All the other passengers in the airport had already gone on to their planes.
What saved them was Tyoma's perfect English. He asked Tobin, "Dad, why are your hands shaking?"
The border official stopped checking the documents – she waited for the answer, too.
"Dad, they're still shaking…"
Whack!
She whacked the stamp down on their passports and they were through.
I think that night all the different services in the airport were at a loss, and they probably all realized what was going on.
In the neutral zone we immediately went and got a stiff drink and I wrote to my friends saying that we'd left. We were the first to go. I told my language students that there would be no more lessons.
And then right at the boarding gate Tobin was stopped. He was pulled out of line and told to wait: some officials wanted to talk to him.
I thought that we'd be flying on to Izmir without him because there was no way we could go back. But we got lucky again: it was late at night, the airport was in chaos, the FSB agents were dealing with someone else and they let Tobin through without questioning him.
We were the last to board the plane.
And we found ourselves in heaven – it was warm and calm, we had comfortable seats, delicious food, caring stewardesses, onscreen videos. I've never felt such an intense feeling of freedom in my life.
On the night of February 27-28, 2022, we took our children out of Russia.
The Russian version of "30 Days in the Hole" can be read here, and the audio version is on all podcast platforms as "30 дней в яме." It can also be found on Youtube here.