A severe snowstorm in northern Russia trapped over 100 locals in a cinema overnight — but they made the best of it with an all-night movie marathon.
Winds reached up to 27 meters per second and visibility dropped to practically zero on Thursday night in the city of Norilsk, bringing all public transport to a halt along major routes, the state-run TASS news agency reported. Temperatures also dropped to minus 20 degrees Celsius.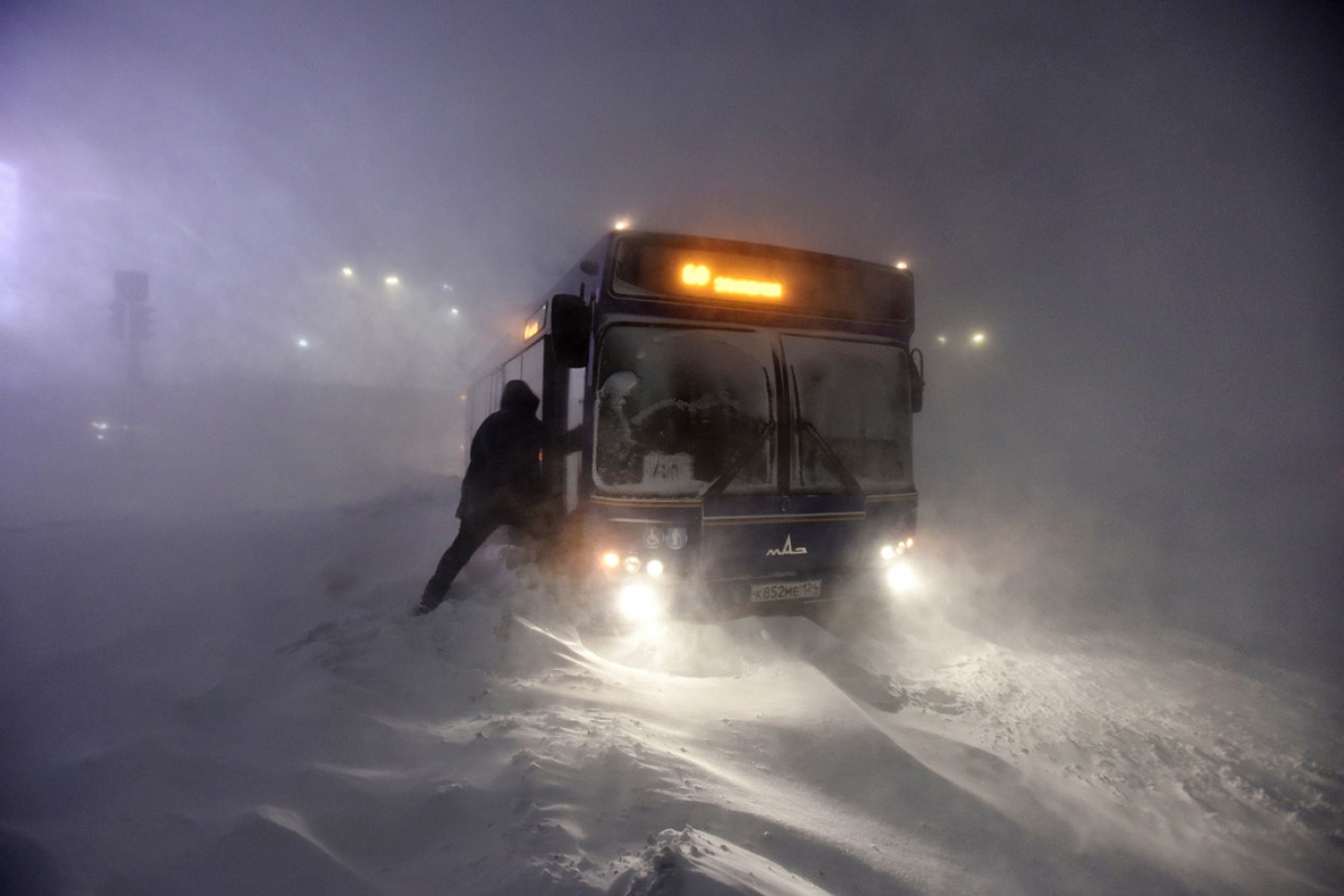 As a result, 120 people who couldn't get home were accommodated at the city's cultural center.
Photos showed people relaxing in cinema seats and watching movies on the big screen for free, as well as the tea and wafer cookies provided by local authorities.
The roads reopened and public transportation resumed at 8:30 a.m. Friday, local media reported.
Located 300 kilometers from the Arctic Circle, Norilsk is one of the northernmost cities in the world and is home to approximately 180,000 people.