A pack of stray dogs with bright-blue fur has caught the Russian internet's attention.
Photos of the dogs roaming through the snow in the city of the city of Dzerzhinsk 370 kilometers east of Moscow sparked mixed reactions on social media. Some compared the dogs to cartoon and movie characters and others expressed outrage that the stray animals' health could be at risk.
The dogs may have been exposed to chemicals at a nearby abandoned factory that produced plexiglass and hydrocyanic acid, giving their fur the eye-catching blue color, observers said.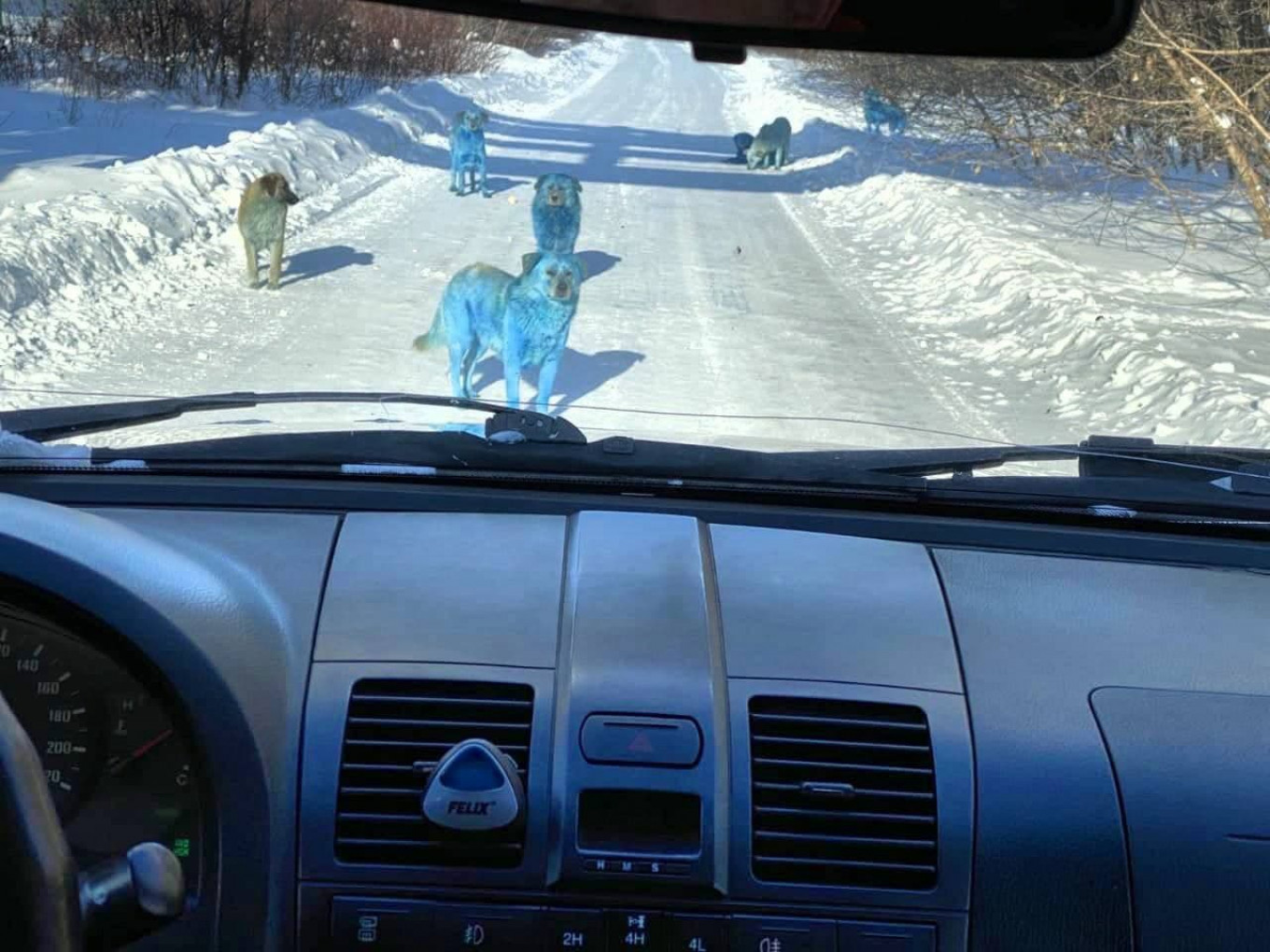 Stray dogs often roam near the abandoned factory's buildings that still store chemicals like copper sulfate, the chemicals plant's former bankruptcy manager told the state-run RIA Novosti news agency Thursday.
Animal rights activists said that the dogs' health is not in danger as all seven of them were examined by veterinarians, according to RIA Novosti.
Two of the seven dogs have already found new owners, RIA Novosti reports.