A Russian cake shop has baked a mystery-filling cake carved in the shape of President Vladimir Putin's bust ahead of Friday's Russia Day national holiday.
Putin's life-sized bust will be featured alongside cakes shaped like some of his predecessors, including Stalin, Gorbachev and Tsar Nicholas II, at an "impromptu exhibition" in the Far Eastern city of Yakutsk.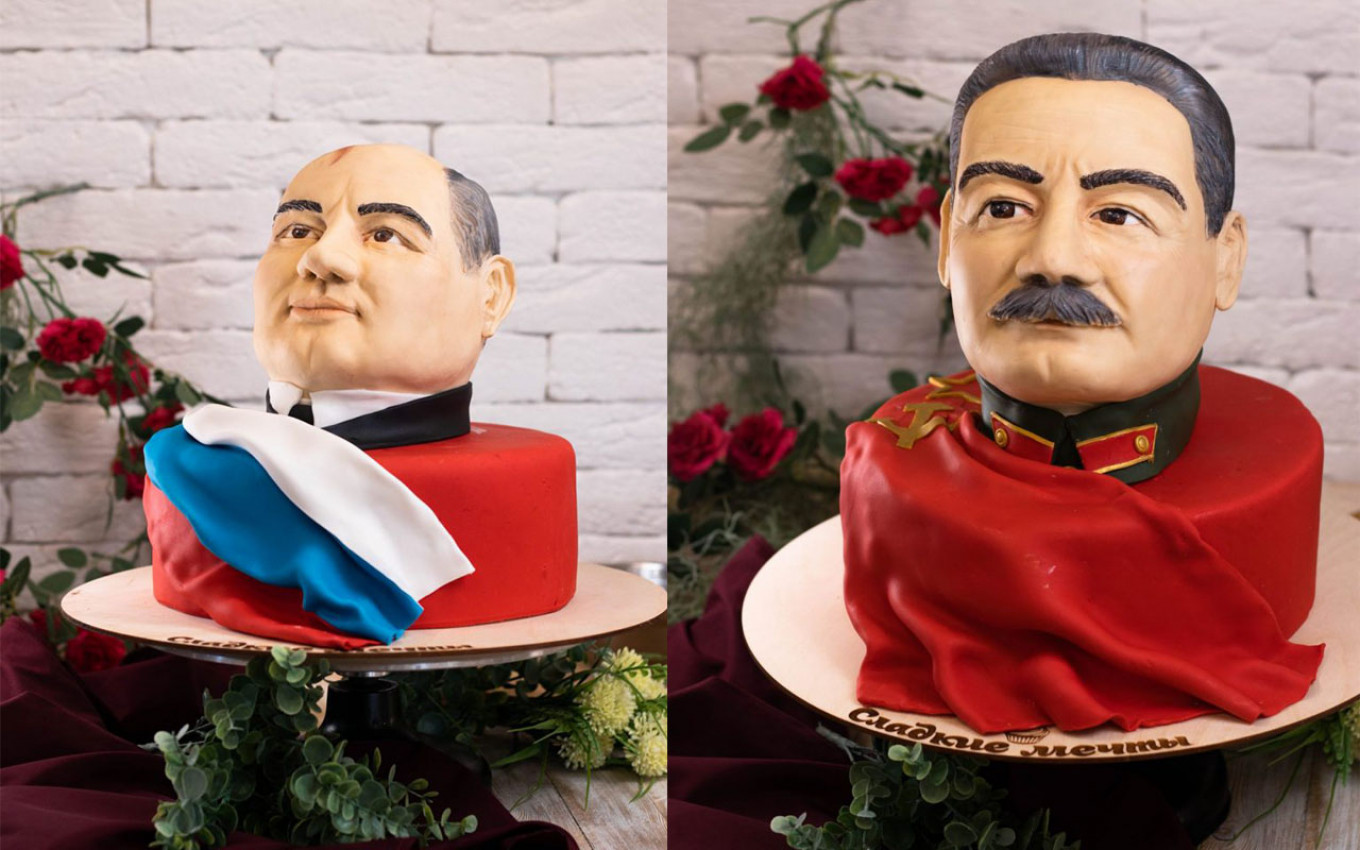 "Each leader's head has its own price," the Sakhalife.ru news website reported.
The asking price for Putin's life-size cake is 6,900 rubles ($100), which is around 20 times the shop's average price for a cake, while Gorbachev is three times cheaper.
"In addition to the price, the cakes have different fillings," said Sladkiye Mechty (Sweet Dreams) shop co-owner Tatyana Tymyrova.
"We don't tell which cake has which filling. Let it be a mystery for buyers," Tymyrova said.
Tymyrova noted an increased interest in other human bust cakes as well, most notably U.S. President Donald Trump.