Can a silver coronavirus-shaped pendant act as a "talisman" and keep its wearer safe from the deadly pandemic? This Russian jewelry maker thinks so.
Photos of the pendant went — ahem — viral on Russian social media over the weekend, sparking mixed reactions from the public. Pavel Vorobyov, a jeweler from the city of Kostroma 335 kilometers northeast of Moscow, insists that designed the pendant as a gesture of support for doctors and not to exploit the health crisis for money.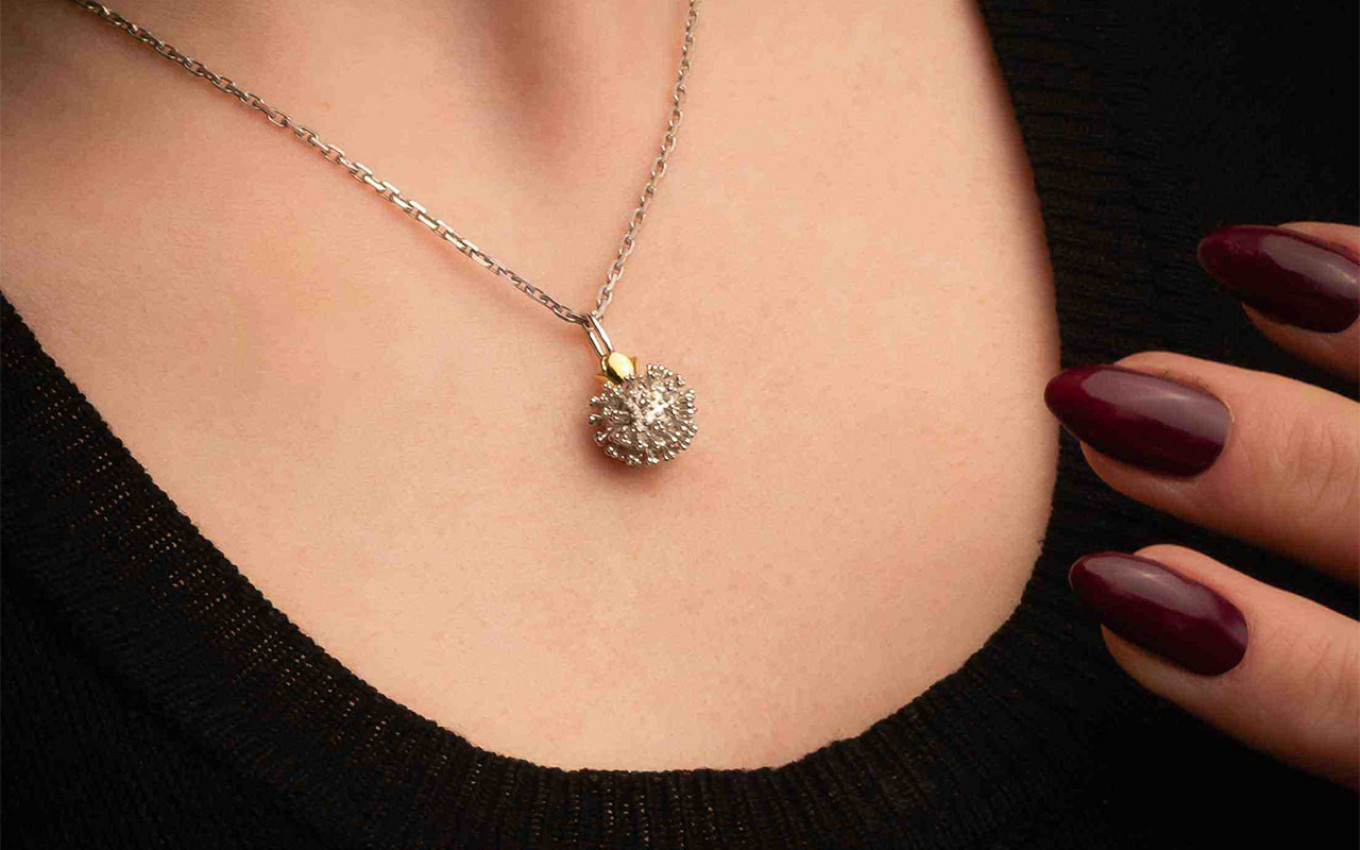 "Our purpose and mission with this project is to support our doctors," Vorobyov, the owner of the Doctor Vorobyov jewelry brand, told the Govorit Moskva radio station Sunday. "It can be a talisman or some kind of amulet for them, a symbol of victory over the virus."
Vorobyov said it was "natural" to create the pendant because Doctor Vorobyov is a medical jewelry brand. "We started working on it as soon as we heard about [the virus], before anyone in Russia had heard about it," he said.
The jeweler told Govorit Moskva that his company has seen high demand for the pendant and expects to see bulk "corporate orders" from clinics.
"We have already distributed about 1,000 pieces across the globe," Govorit Moskva quoted Vorobyov as saying.
The pendant, which costs 1,000 rubles ($12), is made of pure silver, which "kills all germs (and vampires, as well)," Doctor Vorobyov said in an Instagram post — just in case you happen to have a vampire problem.