Sofiya Voznaya, a visual artist for Coda Story based in Moscow, has been under self-quarantine with her husband and two children after returning from Berlin during the coronavirus outbreak.
She took to Coda Story's Twitter to share their experience of home confinement "with Big Brother watching" in a time of global pandemic:
Sunday, we flew home from Berlin to surprising news: Moscow put all travelers from Germany on a Covid-19 quarantine list. So here we are, headed for a 14-day confinement.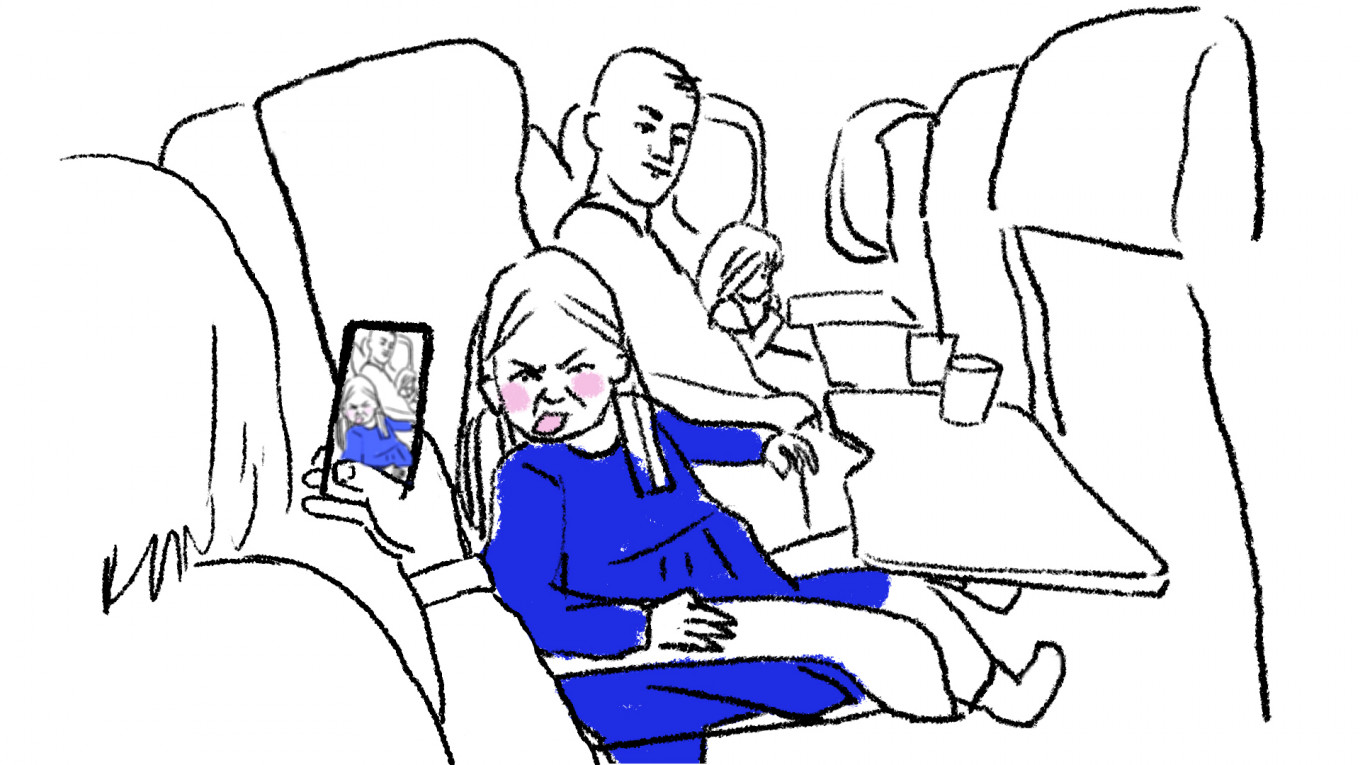 As we arrived, officials in hazmat suits were only checking passengers from Italy in the middle of the airport crowd. We grabbed our luggage and dashed out. We were ordered to self-isolate. But here's a weird thing: there was no one stopping people from taking public transport.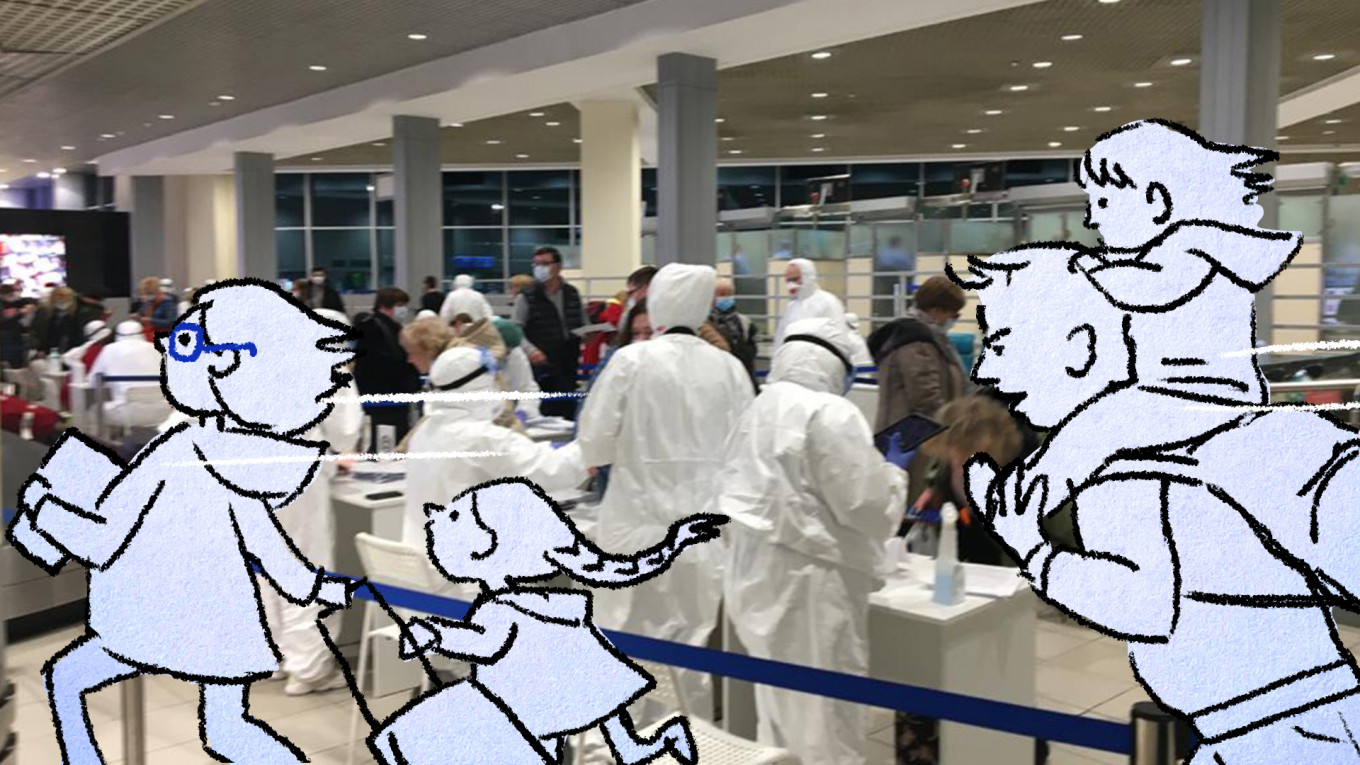 We learned from Moscow's hotline the terms of our bizarre "imprisonment": don't go out under any circumstances, except to take the trash out. Break the rules, and you face supervised quarantine, fines and prison.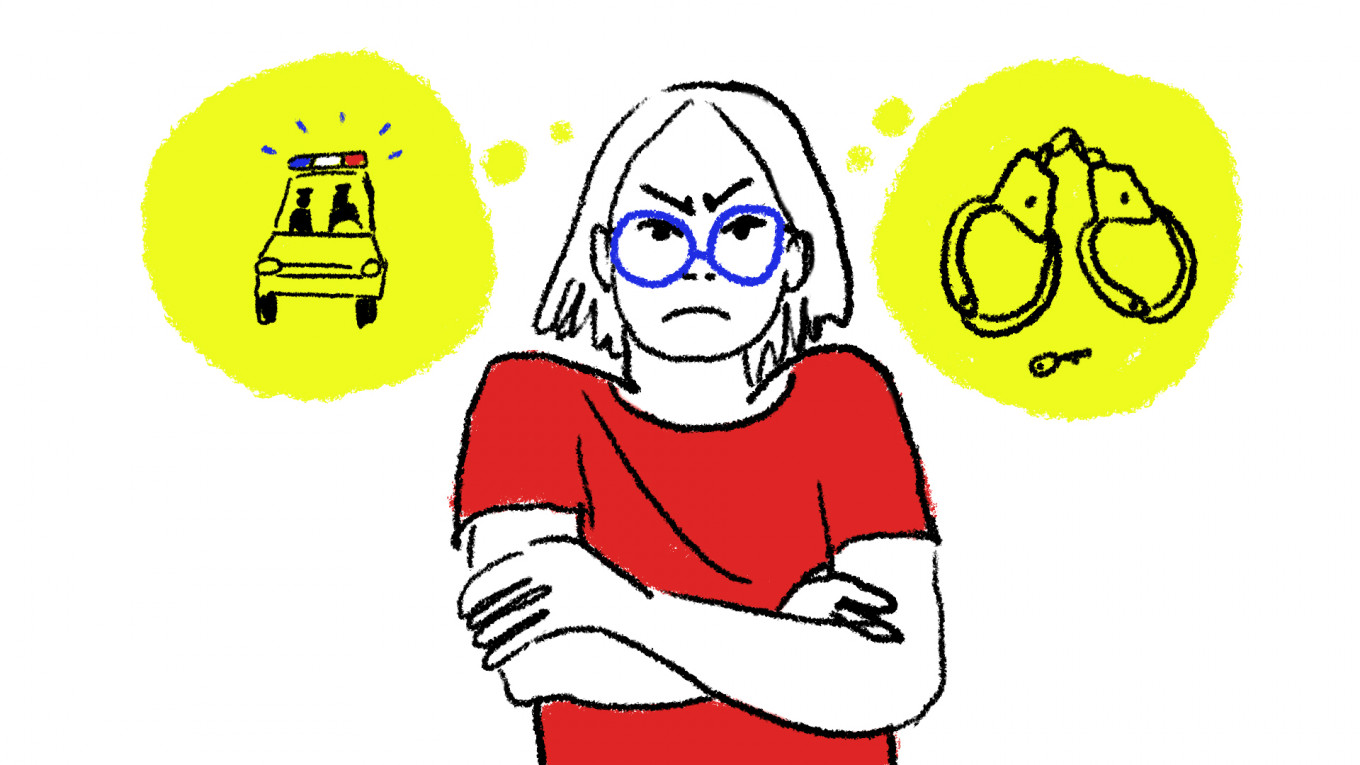 Thankfully, Russia's online shopping sites are in full bloom and we could fill our fridge and cupboards with 80 [kilograms] worth of food, drinks and cat litter. But...NO! I forgot milk and coffee!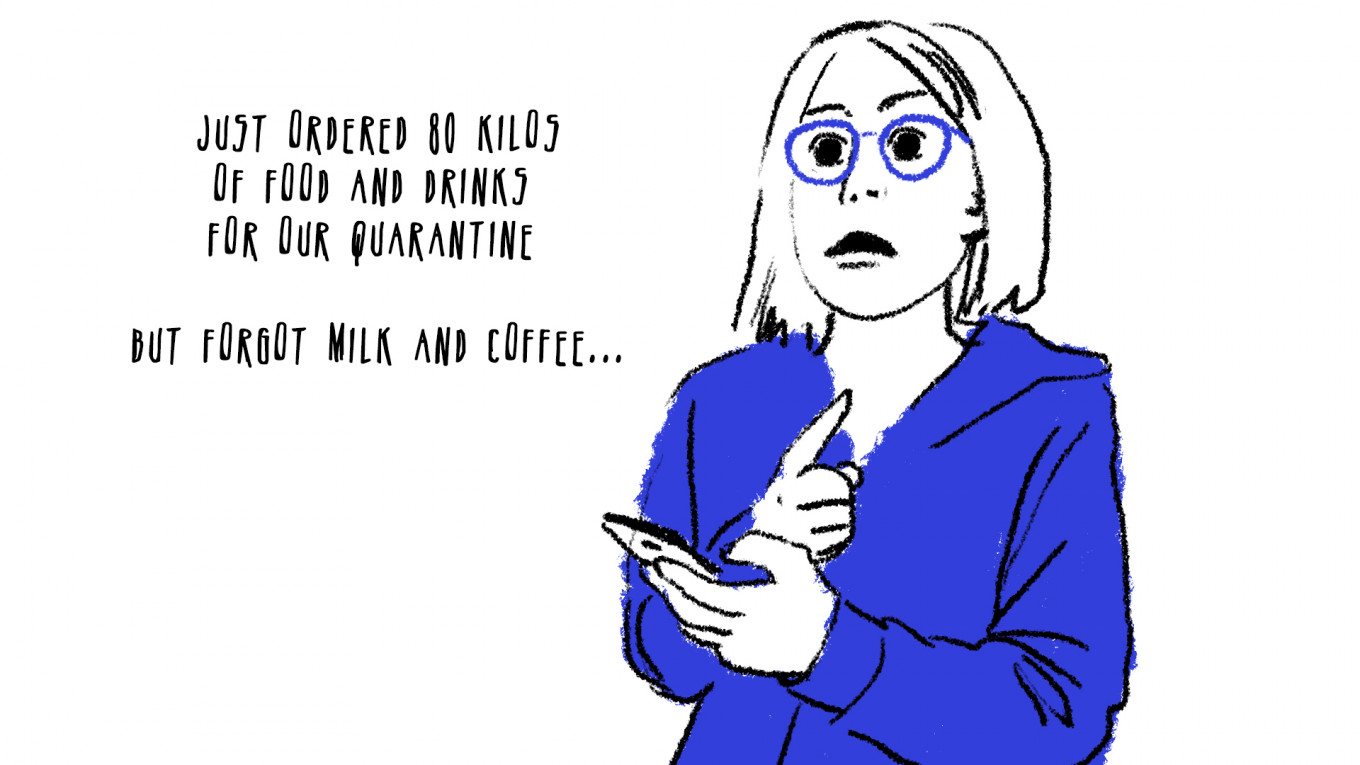 Self-confinement changes everything. Take trash: far from a chore now. We toss a coin on who gets to go on a 20-meter walk. Rules are tight: has to be at night, in a mask. Moscow's cameras are watching.