The owner of a Russian cat he claims to have healing powers wants to share his feline friend's special abilities.
His asking price: 20 million rubles ($320,000).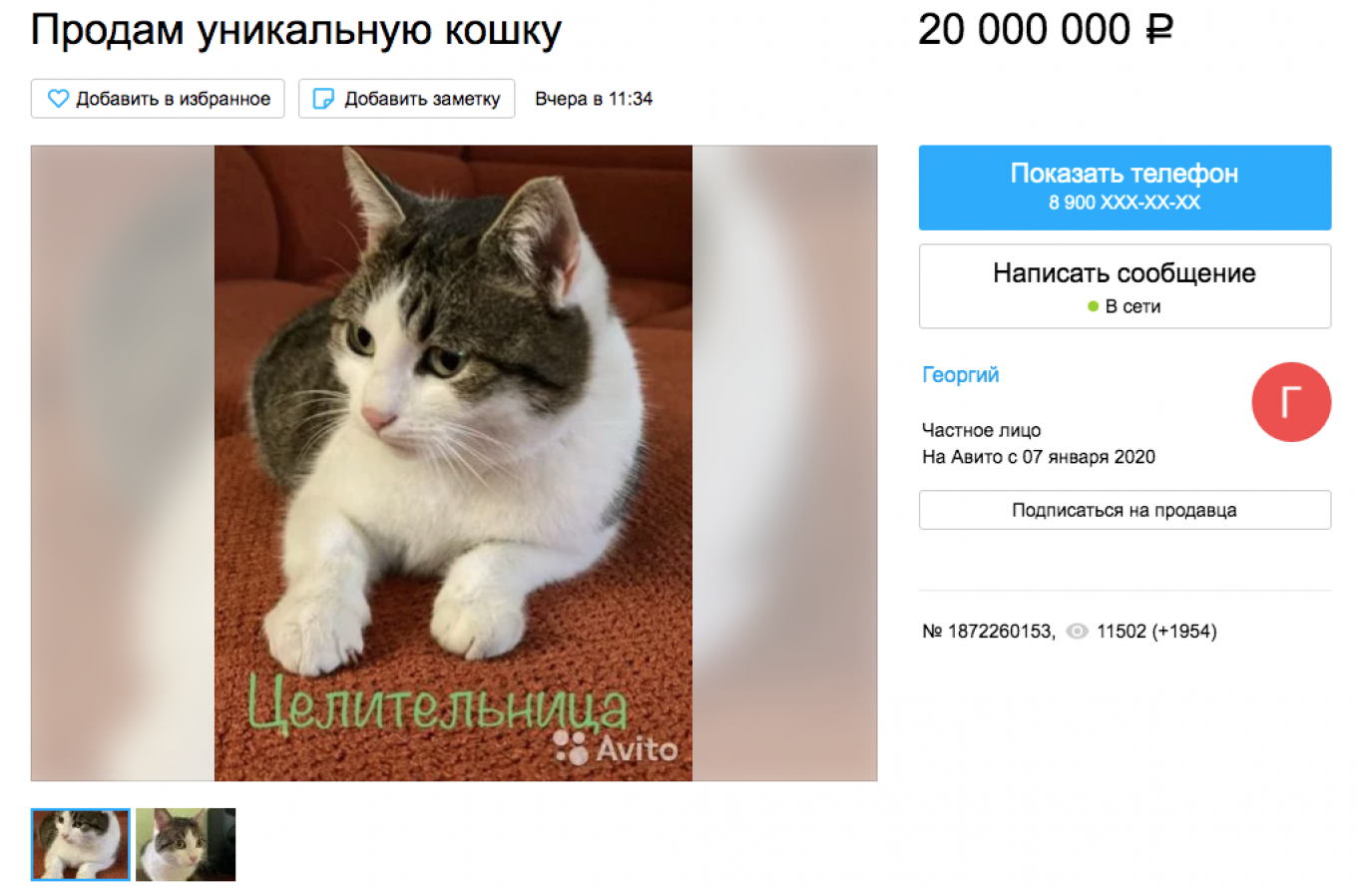 "The cat told me in a dream to sell it and use the money for a good cause," the owner, Georgy, wrote in his ad on a popular Russian classifieds website Thursday.
In the two years since he first met the domestic shorthair at a local healer's grave in Siberia, Georgy claimed that the cat has "radically changed my life for the better."
"Whenever I'm in doubt, I always have a dream where everything is spelled out and I'm told what to do," he boasted.
It was unclear if anyone has taken him up on the offer, but the ad with 11,000 views is still online.
"Someone needs it very much right now," Georgy wrote.
Georgy told the Moskva 24 news channel he may give away the cat for free.
"I'm just seeing this price [as a way] to attract attention," he was quoted as saying.