Keep calm and don't stop swinging.
That appeared to be the motto of this 9-year-old boy from the Russian Arctic who was filmed playing on a swing set while a massive fire raged in the background.
The video, viewed thousands of times across various social media platforms, is reminiscent of a widely shared meme featuring a cartoon dog saying "This is fine" inside a burning house.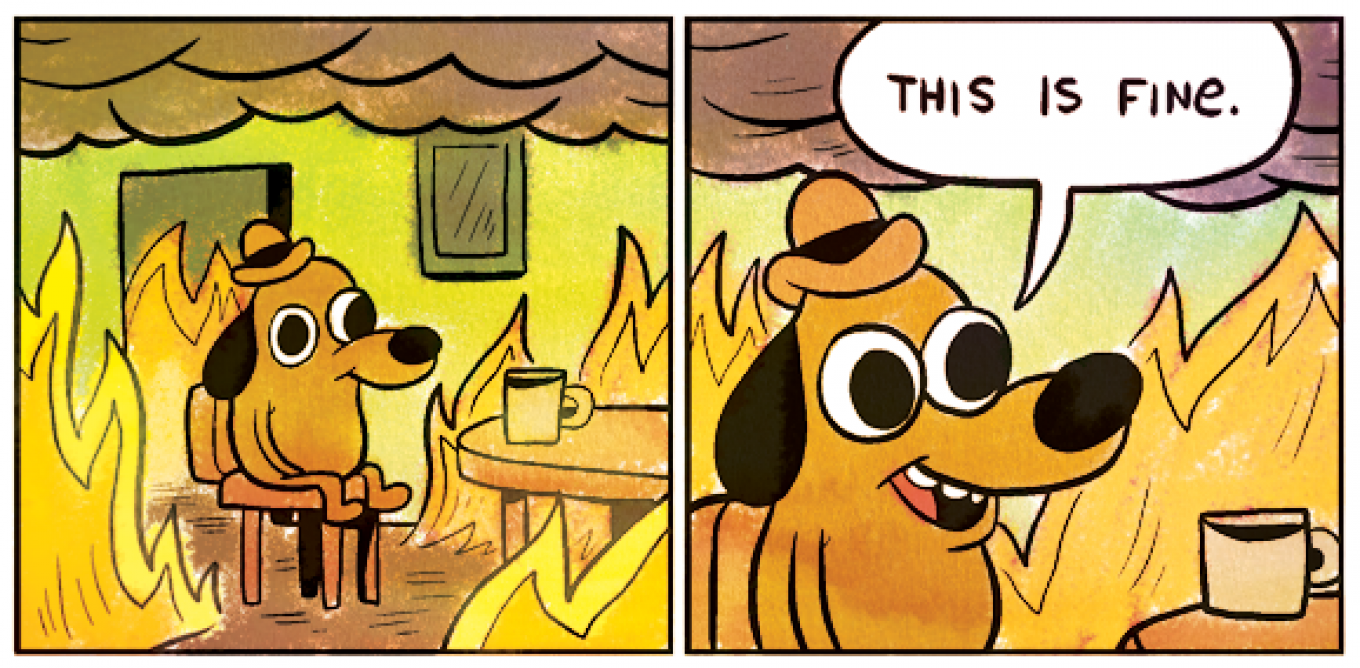 "He just wanted to swing," an unnamed relative of the boy, identified by his first name Dima, told the ura.ru regional news website.
Dima's safety wasn't at risk because the flames were wreaking havoc at a safe distance from the playground, emergency officials in Yamal-Nenets autonomous district were quoted as saying by the Govorit Moskva radio station.