A majestic skeleton of a male killer whale has been found on Russia's Kamchatka Peninsula, The Siberian Times reported Sunday.
The sea creature was found on the shore of a beach by a wildlife inspector who was on patrol at the Kronotsky Nature Reserve.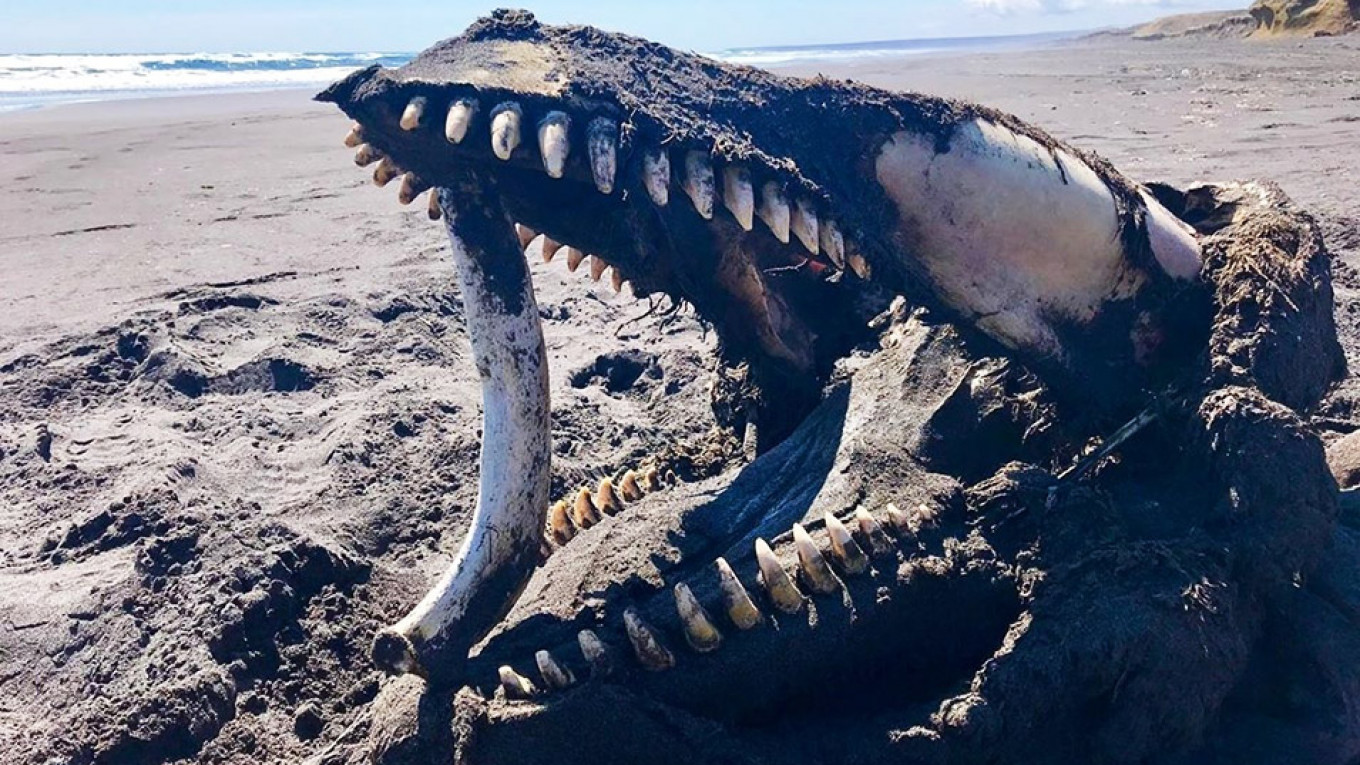 "It is quite likely that the carcass got washed ashore at the end of spring, and it arrived just in time for hungry post-hibernation bears to have their first snack," Marina Vorontsova, an employee at the reserve, was cited as saying by The Siberian Times.