You know those days when all you want to do is unwind in a luxurious infinity pool overlooking the city, champagne in hand and not a care in the world? A popular social media page from the Siberian city of Omsk imagined just that.
Not finding an infinity pool in the vicinity of several thousand miles, the page turned to Photoshop to make the dream a reality, while issuing a veiled commentary on the visual landscape of industrial Russian cities.

Here's a look at infinity pools, Siberian style:

If you close your eyes, you can't hear the traffic.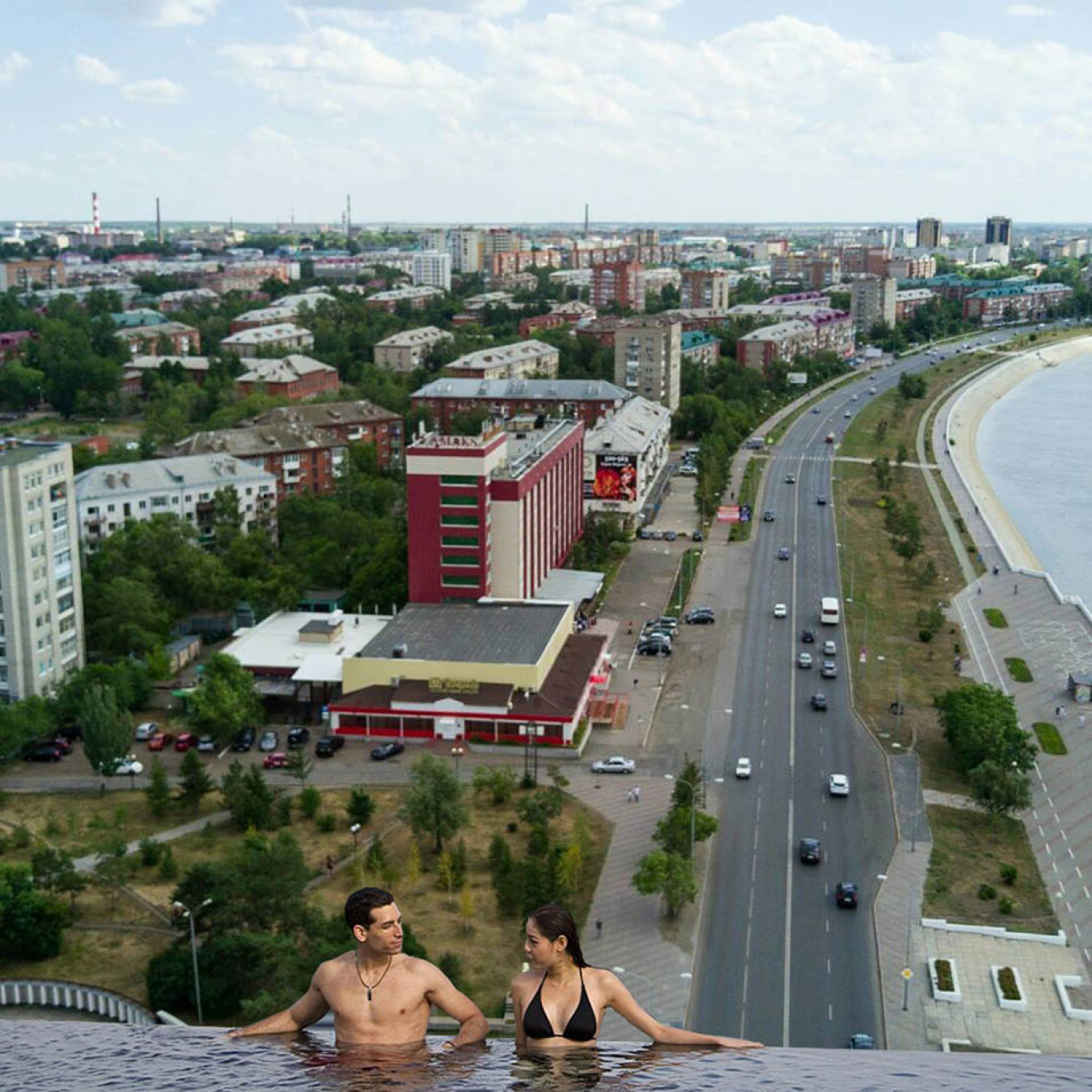 On a clear day, you just might be able to see as far as the sea.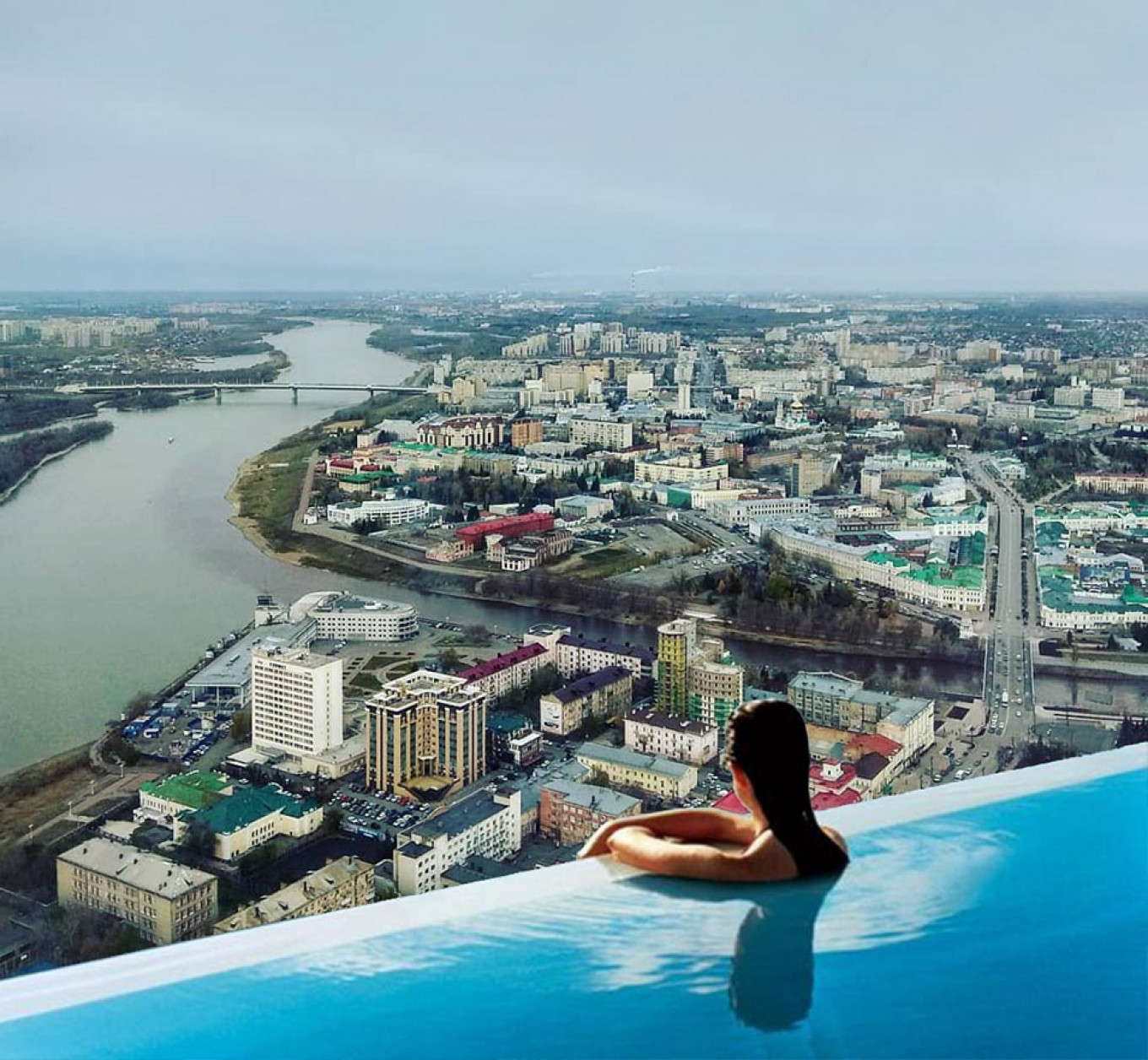 Here's where to go for the best view of the sunset.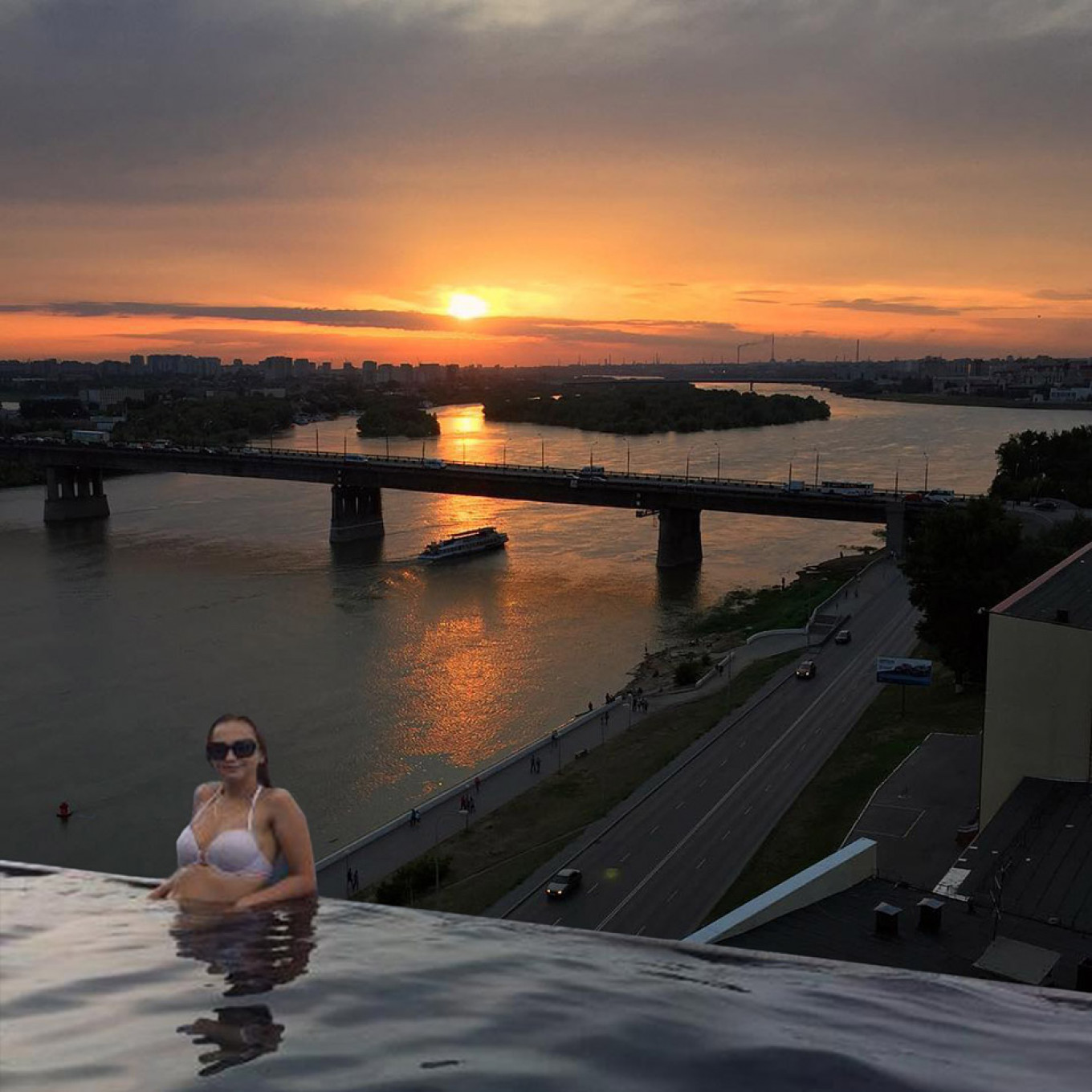 Who knew your next getaway could be so close to home?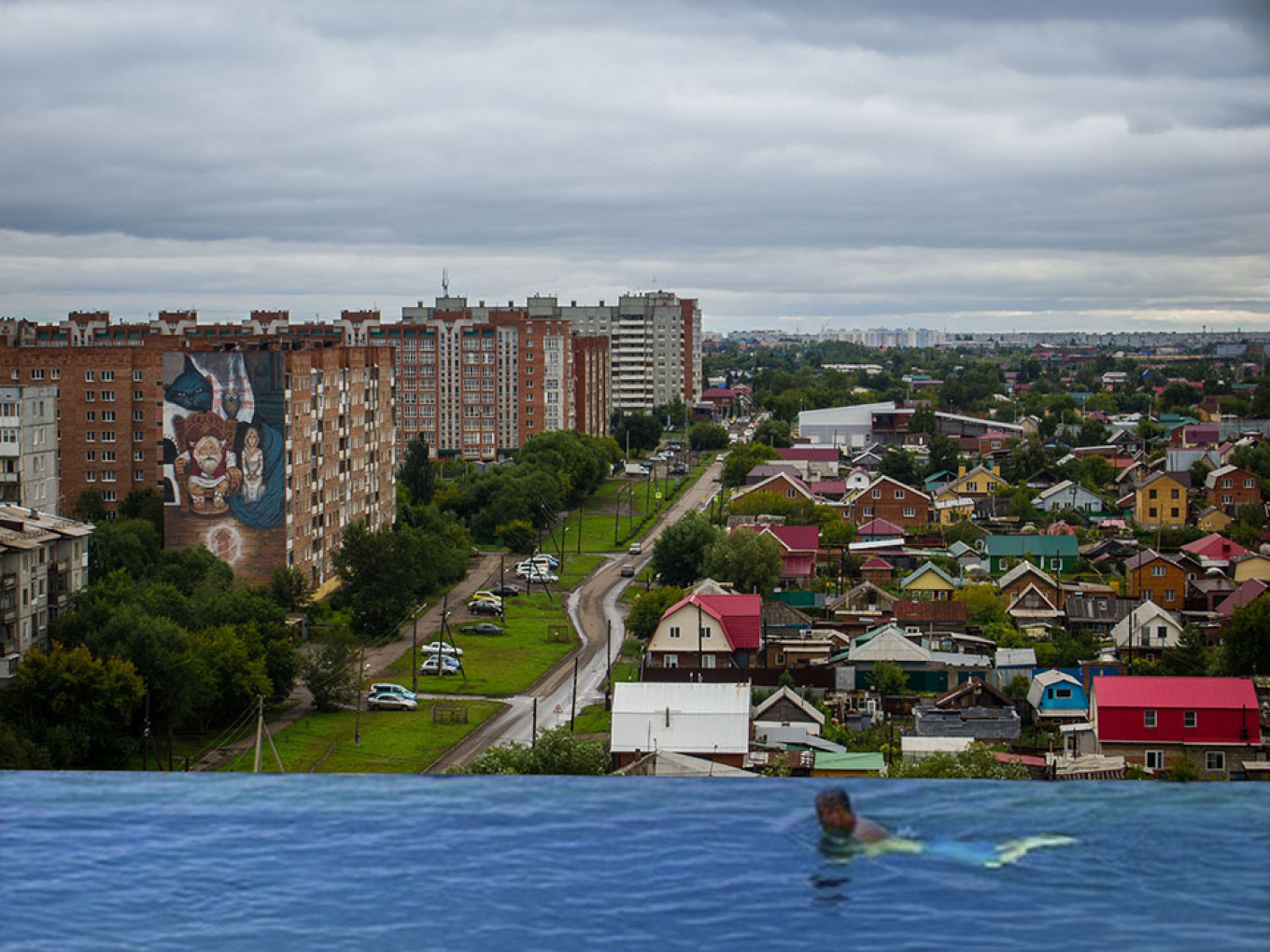 A sky-high view of Russian reality.