Russian archeologists say they have unearthed a board game dating back to the medieval period in a newly discovered crypt of a castle in the city of Vyborg.
The rare find inside the 13th century Vyborg Castle, near the Finnish border, was uncovered during excavation works in a hidden chamber. A 3D model of the chamber suggests the crypt may have linked the castle with the city proper.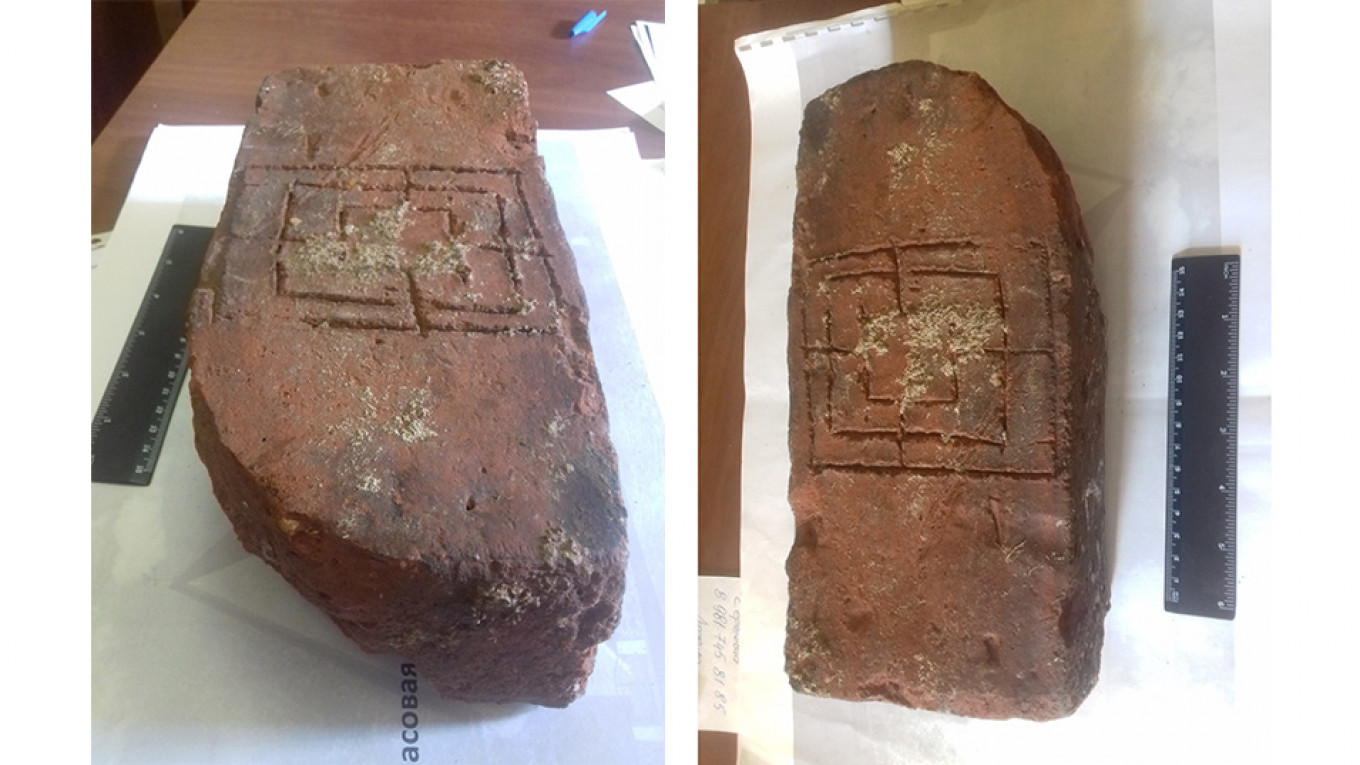 The head of the Vyborg museum-reserve, Vladimir Tsoi, posted photos on social media of a fired clay brick with tracings of what looks like a Nine Men's Morris game, thought to have originated over 2,000 years ago. In the checkers-like game, two players move pieces across a grid with the aim of reducing the opponent's pieces to win.
"This is perhaps the most intriguing find at the moment [at the site]," Tsoi wrote on his Vkontakte social media page on Wednesday.
Last month, archeologists also found a purse with dozens of early 19th-century copper coins on the grounds of the Vyborg Castle.
Under Soviet and then Russian control since 1944, Vyborg was designated as a historic city in 2010. Local activists and international non-profits have warned that the historic center of the city of 79,000 is falling into ruin.
Last month, the $100-billion BRICS development bank agreed to designate 1.8 billion rubles ($26.5 million) on restoration works in Vyborg.