Everyone has a favorite bistro, cafe or restaurant for a romantic evening — maybe a place that is special only because that's where eyes first met across the room or where a proposal was made and accepted. But for a truly special evening where the view outside the window is as amazing as the one inside across the table, here are our favorite picks.  
Insight
Insight is part of Project 354 – several restaurants at the top of the OKO skyscraper with a viewing platform in Moscow City. At 354 meters it's the highest restaurant in Moscow, where you can have dinner while watching the clouds below. It's a "true cost" restaurant: you pay an entrance fee plus the market price of each dish. Try hamachi or whale sushi or go for plum-flavored udon noodles with foie gras or Wagyu beef tartare with oyster sauce.
21/2 Pervy Krasnogvardeysky Proyezd.Metro Mezhdunarodnaya. +7 (495) 777 7111. project354.ru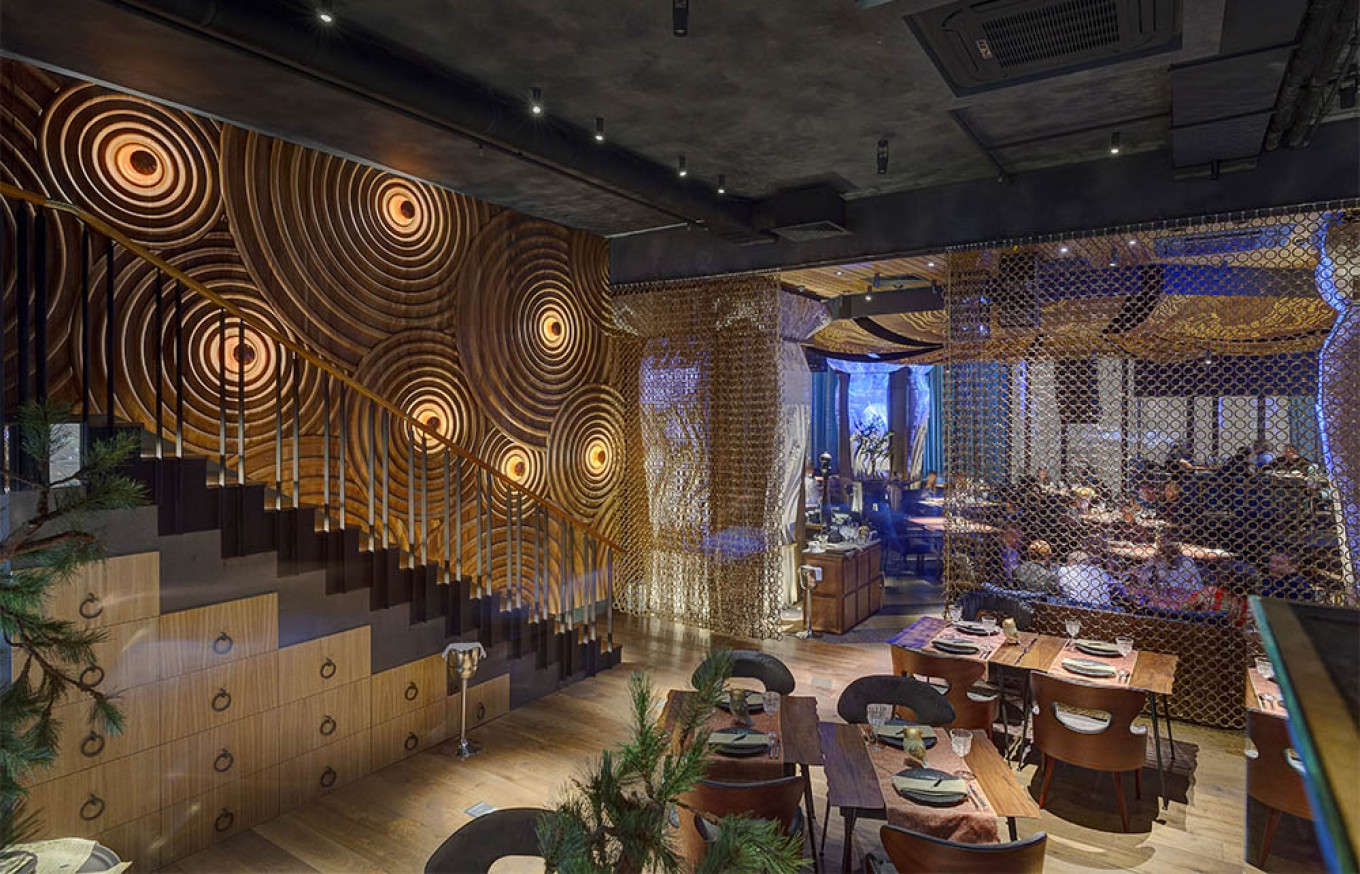 Beluga
Located on the second floor of the Hotel National, Beluga has breathtaking views of the Kremlin. As its name suggests, Beluga offers about twenty varieties of caviar – with prices from moderate to astronomical. Caviar is served traditionally, with a shot of cold vodka. The non-caviar section of Beluga's menu focuses on traditional Russian and Soviet cuisine.
15/1 Mokhovaya Ulitsa, Bldg. 1.Metro Okhotny Ryad, Teatralnaya. +7 (495) 901 0336. rappoport.restaurant/restaurants/beluga.html