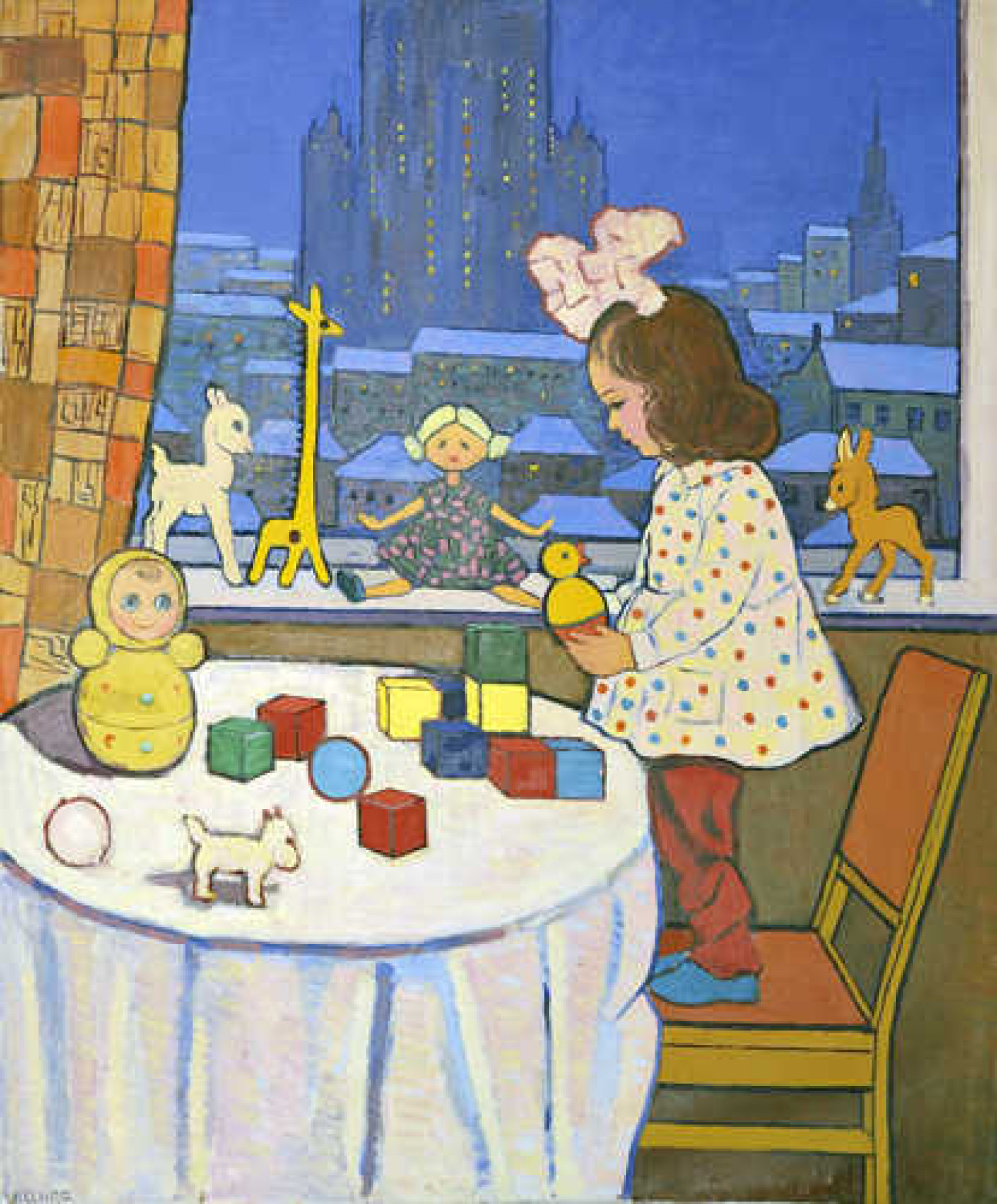 The NB Gallery is currently showing an exhibition of works by Naira Akopyan (1930-2015). Called "I Am Happy," the exhibit displays the family collection of the artist, born in Stepanakert (Nagorno-Karabakh) and educated at the Moscow School of the Arts and the Moscow State Art Institute. She, like many artists during her lifetime, was employed by the Artist's Union to produce art that supported the values of the state in the prescribed style.
But those government-sanctioned works are lost to the impenetrable Soviet archives. Instead, this exhibition reveals a visual chronology of Akopyan's personal artistic pursuits and style from the 1940s to the 1990s. The turning point for Akopyan was in 1955 when she saw the colorful and emotive landscapes of Martiros Saryan (1880-1972), the founder of the modern Armenian school of painting. Her style shifts from soft, almost academic landscapes to expressionism reminiscent of the French school that fostered Cézanne. Later in life she returned to a softer but more exacting style of neo-impressionism.
The show is an important reminder that the uniformity of Soviet-era artwork does not always reflect the dynamism of its artists when they worked for themselves. A fine example of this is Akopyan's modernist "A Girl with Her Toys," with a color palette that echoes the French school.
But more important is simply the range and subject matter of the artist's painting. Akopyan hoped that this collection would form a final, summative exhibition of her life's work. Included in the exhibit is a self-portrait of the artist as a peacock, pictured with a dazzling plumage and proud visage. Anna Eramzhyan, Director of the NB Gallery, told The Moscow Times, "Akopyan identified with the beauty and richness of the ancient Assyrian world and imagined herself as a sort of oriental princess." Indeed, Akopyan's final piece at the Moscow State Art Institute was based on the legend of Semiramis, the wife of King Nimrod, and the young Assyrian princess, Semiramid.
The title of the show comes from Akopyan's habit of quoting Martiros Saryan: "I am happy to have been in this world." In her version, the expression was cut down to: "I am happy."
The exhibition has been extended until November 16.
NB Gallery. 2/6 Filippovsky Pereulok. Metro Arbatskaya. www.nbgallery.ru.